Click here to get this post in PDF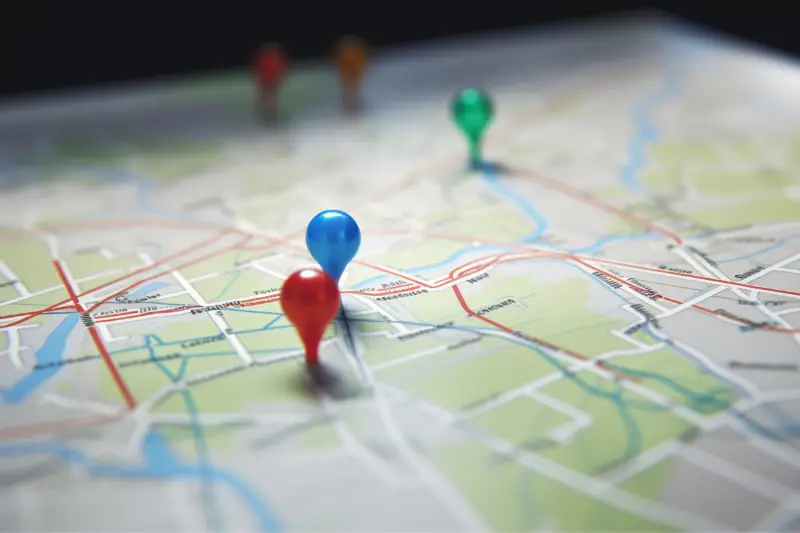 Local SEO is the essential need of every brand and business that are looking for long-term success across the search engines. Local SEO focuses on providing those results that are more relevant to the search, based on the location of the search.
For example, if you search for Denver SEO Company on Google then those searches would be displayed on the screen that is nearest to you. There is no doubt about the fact local SEO helps to provide only the relevant data to the user. Interestingly about 78 percent of local businesses believe that customers find them through the search engines, so this magnifies the significance of local SEO.
However, SEO is still an evolving practice, but there are certain key differences between local SEO and organic SEO that you need to know.
Organic SEO does not have a geographical component that is prevalent in local SEO. Local SEO is based on the practice of building signals around a specific location. On the contrary, Organic SEO is more of an SEO marketing practice that revolves around a website.
Organic SEO search engines are searching for trusted and relevant content. The local SEO are more on the lookout for trusted and relevant locations.
The prime objective of Organic SEO is to simply rank high. Organic SEO also involves various techniques for link building. Organic SEO does not require any need for the creation of citations. The case is completely opposite to local SEO. Citations can do wonders for small business setups and thus local SEO does focus on creating citations. For example, if you searched Plumber Portland on Google. You would get a wide range of results. You will also notice the group listing of the local plumbing companies. You would also be able to see the corresponding addresses of the companies on Google Maps. This makes the local SEO quite powerful and it definitely contributes to the ease of the customers who are in search of the service.
The local SEO strategy is definitely the key to drive more prospects through the door.
When you optimise certain parts of your website you increase the chances of your prospect to find your business in the local search.
Now the search engines basically rely on citations, links, social profile pages, and local content. These are known as signals. You would need to invest time and effort in boosting the local search signals. This is one of the key SEO tips that can greatly help you.
Local SEO also needs to be less expensive because now you would just be competing with the local businesses and there are great chances for you to take over the search results. Local businesses should target geographical and long-tail keywords because this drastically reduces the competition as well.
Why does your local business need local SEO?
We have already discussed local SEO optimisation in the previous section. Now we would just magnify the local business needs for local SEO so that you are convinced about the significance of the local SEO.
When you want to get more customers then you have to understand the needs of your customers as well. Most internet users are looking for local websites. Gradually people are becoming more technically aware and they have more refined searches that address their needs. St Louis SEO company, Gotch SEO, can help you to develop an SEO optimisation strategy that focuses on the needs of the local searchers. This will eventually drive more visitors to your website.
This will help you establish a strong online presence. You would need to understand the needs of these users and you need to find out how these local users would try to find you. This way you can structure your strategy accordingly. These visitors can definitely create those much-needed business leads that you have been looking for.
Local SEO focuses on basic business traceability criteria that can help to boost your business. For example, most of you are already aware of the term NAP that stands for the name, address, and phone of your business.
These are also important credentials through which a customer reaches you. Local search engines check the existence of business through the accuracy of the NAP. You need to avoid the inconsistency in local listings because it can have an adverse effect on the local SEO. One more important aspect is the Google places for business. It is a simple local Google page, but it can have a vital impact on your business.
This page simply places your business on the Google map. When your customers would use GPS devices then this address would easily be retrievable, so this makes your business more accessible to your customer. However, you have to make sure that this page is updated. When you want your business to make more ripple lines then you need to have Google local places as well.
It adds the much need social features to your physical location. This way your business has greater chances to show in the results. The point that is being magnified here is that local SEO has various perspectives that all eventually benefit a business.
You would be surprised to know that a local business can even thrive on local SEO without even having a website. Local SEO should help you to do without a conventional website and the customers can be directed to local listings and place pages. This highlights yet another incentive for local SEO for your business.
Is your local business site SEO friendly?
All businesses ensure to use ethical SEO friendly techniques for ranking high in the search engine optimization results. The prime objective is to get most customers at the end of the day. This requires that you also review your local business site with a bird's eye view to ensure that it lives up to the requirements of local SEO. There is no doubt the fact that the first 4 or 5 results that appear on the Google search page are more appreciated by the user.
They believe in the credibility of these results so you have to ensure that your website fits the real definition of being SEO friendly. When a customer sees your website on the first page then that creates brand awareness. Secondly, the general Web design also makes a difference to your business. When you want things to work out in an ideal situation then you have to pay attention to all the essential factors.
Your efforts should not end here along with the web design and precise local SEO you need social media presence as well for the customers to recognise your presence online. Precise SEO techniques and correct keyword usage can help to promote a robust interaction with your targeted clientele that can help to take your business to another level.
Social media – does your local business need it?
Social media has now become a critical factor for local SEO. Let us look at some factors that have made local social media an essential part of local SEO strategy.
Businesses need quality business listings and there is no better source of high-quality directories than social networks. The reason is that social networks have domain authority and high-quality traffic. However, the businesses need to list down consistent information to make use of the local social pages. This helps Google to get a more consistent business profile and eventually Google trusts this information. The ultimate result is that your business would rank higher in the local search and map results.
Social media activities have a major impact on your business local search listing. Well, Google+ does take your social signals into consideration and activities on Google+ business page are also factored into Google's local search results.
Quantity and quality of the backlinks is a huge factor that has a vital effect on the search engine results. Your social channels can prove to be a vital part of the content distribution strategy for your business. This way you can gain quite powerful links.
Social sharing also helps to create relevant awareness about your brand. For example, a major publication or content creator comes across your post. After viewing your post they can decide whether it is worth citing and if they eventually link back to your site your ranking would eventually increase.
The social media channels drive a lot of traffic to your business website. This also plays a role in achieving a better searching engine ranking.
The above-mentioned points are quite convincing that social media is the driving force behind your business as well. There is no doubt about the fact that social media is the quickest way to know about a business.
However, one thing that you need to remember is that you have to devise a strategy to benefit from your social media. When you are active on social media this also ensures the customers that you want to keep yourself updated with the current happenings, and want to collaborate and interact with your customers in a better way.
In Conclusion
Technology is developing with the passage of time and people have lost interest in finding interesting business avenues on TV, radio or the Yellow Pages. The Internet is accessible to people on their computers and smartphone. Therefore, customers want to search for reputable small businesses online.
When a customer sees a business in the first five search results on Google then it becomes easier for the customer to make his choice because instant results add to the convenience of the customer.
Customers are now looking for quick and smart ways to access business and service providers. When small businesses do not opt for local SEO then they are in for trouble because they would lag behind in the competition. When a business wants to establish an online presence then local SEO is the first aspect that the business needs to be focused on. A well-designed website, accurate local SEO strategy and social media presence is the secret to success for any business.
Customers search Google with the belief that they would be able to find the most authentic results on Google. They want to see the businesses on the front page of Google search results. The faster they find your business the keener they would be to interact with you. Secondly do not forget the importance of Google local listing. It has already been mentioned above that Google local listing is of immense significance and can help take your business to another level.
Another important aspect that needs to be highlighted now is that you need to accept the changes in technology. You need to move with the pace. When you are quick to adapt to the changes then you would find yourself more willing to opt for these changes.
Local SEO can truly transform your business. However, you need to keep revising your business and SEO strategy as per the business needs. Remember one more essential aspect that when you get customers online and have a positive experience with them this would eventually lead to a huge portfolio of clients.
Local SEO is the basic trigger for your online presence so you have to act the smart way to make your business prosper. This would be the smart move at your end and eventually, you would be happy with the results that you get in the form of a large number of customers.
You may also like: Are Tech Firms Like Google Too Powerful?
About the Author
JAYDIP is the founder of Tej SolPro – a leading SEO agency that provides E-commerce SEO Services to clients across the globe. Jaydip has more than 15 years of experience in the field of sales and digital marketing. He has taken lectures on various topics of digital marketing at numerous renowned institutes. He regularly speaks at various conferences and events, both online and offline. He is known as Jaydip Baba in the digital marketing industry.
Image source: stock.adobe.com