Click here to get this post in PDF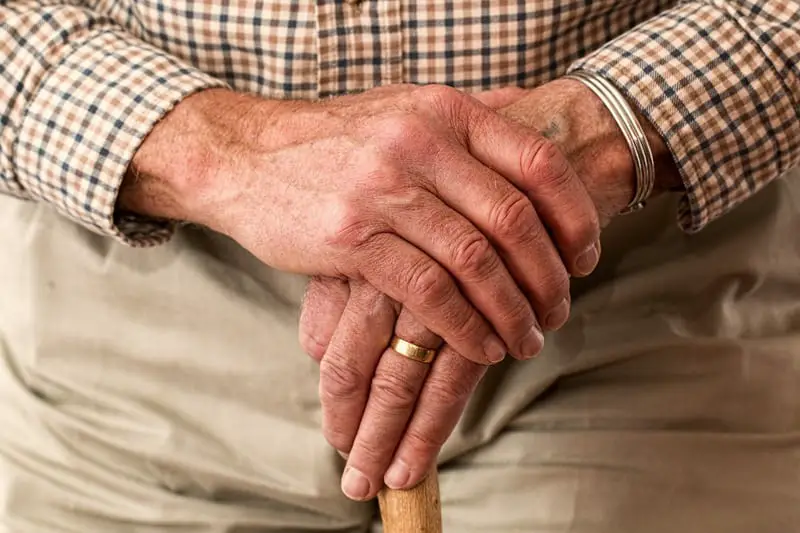 Is it better to have life insurance or a funeral plan to cover your funeral costs? Learn the differences in this 2020 Business Partner Magazine guide.
It's no big secret that funerals are very expensive. The average cost of a basic funeral in the UK has risen at an unprecedented rate over the last 15 years and currently stands at almost £4,500*. The average cost of cremation in Florida is also in a similar price range.
For this reason, many people choose to take out a life insurance policy or a funeral plan, allowing them to set money aside in advance for their funeral.
A funeral plan can even lock-in today's prices, so that your family won't have to fork out anymore when the time comes, even if prices have risen.
Having the necessary financial provisions in place today, could make a world of difference to your family in the future.
But is it better to have life insurance or a funeral plan to cover your funeral costs?
Over 50 plans vs funeral plans
Life insurance and funeral plans are entirely different products; life insurance pays out a cash lump sum to your loved ones if you pass away during the policy term and a funeral plan is all your funeral services paid for in advance at today's price.
However, it's common to make the comparison between over 50 life insurance (over 50 plans) and funeral plans in this instance as many people choose to take out an over 50 plan later in life to cover their funeral expenses.
Also, the maximum pay-out you can secure from an over 50 plan is much lower than of other policies, up to £25,000, a sum sufficient enough for your family to be able to arrange a fitting farewell.
It's even possible with some over 50 plans to add on a Funeral Benefit Option, which is an agreement that when you pass away, your cash sum will be paid directly to the funeral director.
Insurers will entice you with this option by offering an additional small contribution towards your funeral costs.
Funeral plans and over 50 plans are also similar in that no medical information is required in order to secure cover, which makes the application process really quick and simple compared to other types of cover.
If you suffer with any serious health conditions and have struggled to secure affordable life insurance in the past, an over 50 plan or funeral plan could be a good alternative. Bearing in mind, over 50 plans have an age limit of 85, but most funeral plans are available to all ages.
One key thing to consider is that over 50 plans have a waiting period which can be 12 or 24 months (depending on the insurer) from the start of the policy when you're unable to make a claim.
The waiting period lowers the level of risk to the insurer, as the current state of your health is unknown to them.
You can obtain immediate cover with a funeral plan if you pay in full, but if you choose to spread the cost and the plan isn't paid in full when you pass away, then your loved ones or your estate may have to settle the remaining balance.
Although, some funeral plan providers, such as Co-op, guarantee to cover your funeral costs even if you pass away before your plan has been paid in full, as long as you have made 12 months of payments. A valuable benefit if you're considering buying this type of cover. 
Consider your family's needs
Unlike life insurance, with a funeral plan you can take control of the arrangements for your own funeral. This may be ideal if you think that your family may find the experience particularly stressful (or that family disagreements are possible).
You can share your final wishes with the funeral director, and they'll take care of everything when the time comes.
This process requires a little more of your time and investment compared to taking out a life insurance policy, however proactive approach will be much appreciated by your family when the time comes.
Weighing up the costs
Fortunately, there are affordable life insurance and funeral plan options available. Especially as you can spread the cost over a number of months or years.
Whether life insurance or a funeral plan is cheaper for you, really depends on your individual circumstances.
It's true that the younger and healthier you are, the cheaper your life insurance premiums will be. But if you're a non-smoker and without any serious medical conditions, you can also secure particularly low premiums, even from as little as £6 per month.
However, depending on the type of policy you have, you could be paying premiums for an unknown amount of time, and if you have a guaranteed pay-out, you could be paying premiums right up until you pass away, meaning you could pay more into the policy that what pays out. Although you would much rather live as long as possible, that's the slight risk you take when taking out a life insurance policy.
The difference is that with a funeral plan, you know exactly how much you'll pay in total from the outset. Funeral plans start from approximately £3,000 and go up to a maximum of about £4,500.
Of course, prices vary between providers, so it's sensible to shop around to find out which offers the best value for money.
Sometimes, the cheapest plans won't cover all your funeral costs, such as third-party fees. It's best to have these included so that you can freeze the total cost of your funeral and protect loved ones from higher costs in the future.
Save money by shopping around
We don't all have the time to spend shopping around for life insurance or funeral plan quotes, but these days it can be done really efficiently and without too much hassle.
For example, you could use a comparison site such as confused.com or you could use a broker, such as Reassured to compare quotes from a panel of major providers.
The bottom line is, whether it's better to have a life insurance policy or a funeral plan, really depends on your personal preference and circumstances. However, budget permitting, you could take out both life insurance and a funeral plan simultaneously to serve different purposes.
Life insurance to provide a cash lump sum for your family to spend how they wish, and a funeral plan to take advantage of freezing today's funeral prices?
 *SunLife (2020), Cost of Dying Report, sunlife.co.uk/costofdying2020
You may also like: Does Your Health Affect the Cost of No Exam Life Insurance? Find Out Here.
Image source: Pixabay.com