Click here to get this post in PDF
Life is full of uncertainties. After all, the biggest lesson that the ongoing pandemic has given us is that we should never take our lives for granted. Therefore, we must all be prepared for the adversities and emergencies that life throws at us. Having family life insurance plans is one such step toward protecting our families and loved ones from the uncertainties of life.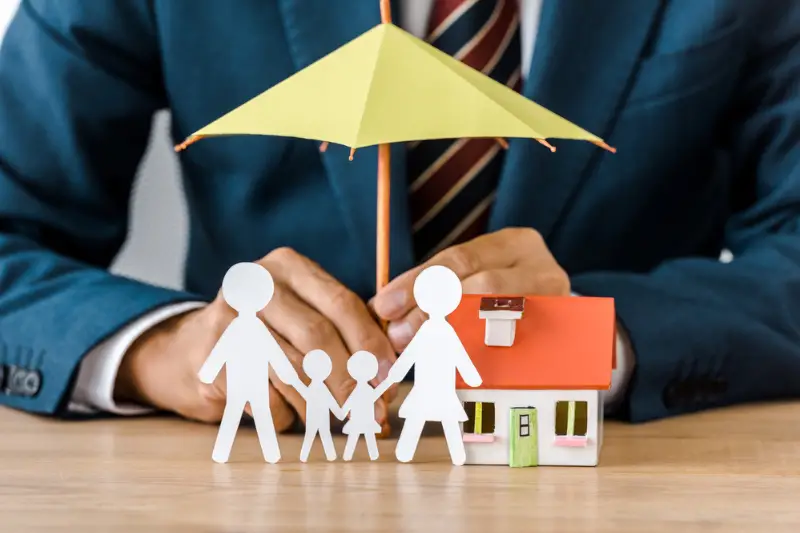 Taking a Life Insurance plan is one of the best ways to protect our families financially during adversities. With an abundance of insurance providers out there is it essential to check reviews and select trusted companies such as Lincoln Financial life insurance that have been providing affordable life insurance for almost 120 years.
What is Life Insurance?
Life Insurance is a contract between an insurer (i.e. the insurance company) and a policyholder in which the insurer guarantees payment of a death benefit to named beneficiaries upon the death of the insured. In simple words, life insurance is a form of protection from financial loss in the event of the death of the policyholder that grants cash benefits to the beneficiaries.
What is Term Life Insurance?
Term life insurance is a type of life insurance where the insurance is provided at a fixed rate of payments for a fixed period. The fixed period is called the relevant term. Once the corresponding term expires, the policyholder can either choose to renew the policy or forgo it. If the policyholder dies during the relevant term, the benefit will be paid to the beneficiary. However, if the policyholder doesn't die during the term, no interest will be paid. Out of different life insurance schemes, term life insurance is one of the cheapest and most effective policies that one can take. If you're wanting to learn more about different life insurance policies, then it might be worthwhile to look at the various options for Life Insurance for Seniors and see what can be offered by different insurers.
Benefits of taking an online Term Life Insurance
We live in an era that is dominated by the internet due to which we can do everything under the sky quickly and efficiently with a few clicks. In the same way, buying an online term life insurance or business owned life insurance can be more fruitful in many ways rather than taking it offline. Apart from the costs that it saves, the online process is transparent, efficient, and time-saving.
Here are some of the benefits:
Different options to compare and choose from:
Right now, almost all significant insurance companies in India offer online term insurance plans. So, you can easily access an abundance of information, customer reviews, videos, articles, etc. online. The data can be compared, and you can make a wise and informed decision.
Time-saving and Secure– In the online mode, the premium can be simply paid with a few clicks, and there is no burden of physically visiting the company to pay it. Also, there are lots of secure payment options available via online modes like Net Banking, Credit/Debit Cards, UPI, etc., which not only makes the process quick but also secure.
Lower Premiums– Since in the traditional method, insurance companies heavily rely on agents and brokers to sell their plans, it makes the premium expensive. When buying term insurance online, there is no involvement of any agent and the premium is minimal. For instance- if you plan to take life insurance in Santa Ana, by opting for online mode, you can easily save more money than buying it offline.
How to buy online term life insurance
Before buying an online term life insurance one is required to research the insurance company and the plan that suits them. Before purchasing online term life insurance, one must know all the information about the company, different plans, premiums required to be paid, etc. Follow the steps below to do the same.
A Stepwise Guide to take Online Term Life Insurance
Though the process of buying term-life insurance varies according to the different insurance companies, they all have some basic steps given below-:
Log on to your preferred insurer's website.
Choose the insurance which you wish to purchase.
Enter the sum assured and then Choose the policy term.
Choose the premium paying term, and you will be able to see the premium amount based on your input.
Make the premium payment through your preferred online payment method
You will see an acknowledgment of a successful transaction.
Within three weeks, the insurance company will notify you whether its underwriting team has approved your insurance policy.
Once the insurance company approves the plan, you will receive a soft copy of the acknowledgment followed by a hard copy.
Term Life Insurance is cheap, secure, efficient, and has endless benefits. Therefore, you must protect the aspirations of your financial dependents with term life insurance. Buying it online is a breeze.
You may also like: Does Your Health Affect the Cost of No Exam Life Insurance? Find Out Here.
References
https://www.hdfclife.com/insurance-knowledge-centre/about-life-insurance/how-to-buy-term-insurance-online
https://www.maxlifeinsurance.com/blog/term-insurance/why-buy-term-insurance-online