Click here to get this post in PDF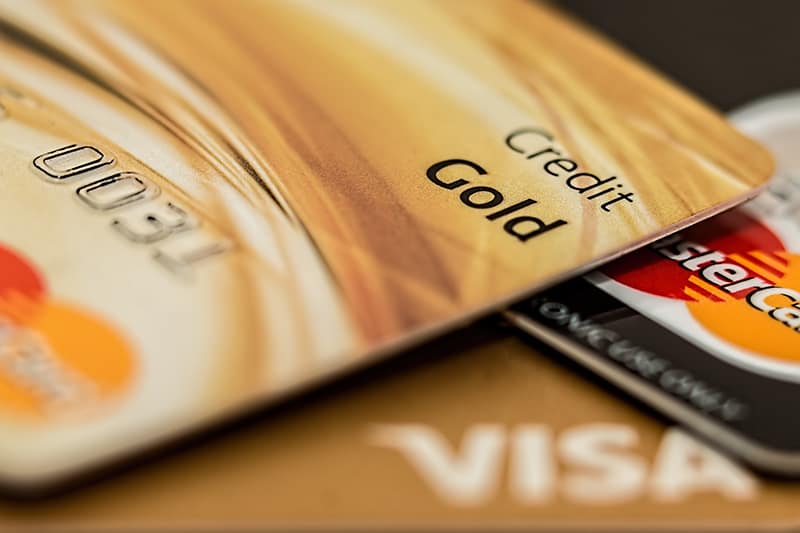 Quite a few things need to be completed after you set up a business. One of them is to have a separate bank account for your business.
For a start-up business, it is important to focus on its financial transactions from the very beginning. Monitoring money transactions is the key to success for every business. All business starts with expenses incurred whether as capital for the business or other expenditures. And all these expenses are related to depositing or withdrawing money from the owner's bank accounts.
So it's considered a wise step by the owner to create a bank account as soon as possible after opening or registering a business. By creating a separate business account, the owner or the finance manager can stay relieved from separating every monetary transaction from the daily personal expenses. If you are thinking of starting a business or already have one but don't have a separate bank account for it, you should check out the following points regarding the issue:
Accurate Bookkeeping
It's okay if you want to start your business at the lowest cost possible. And might be thinking that one of the ways of saving money is refraining from setting up a separate business account. But this will be a nightmare for you during tax time. If you are going to write checks for your business from your personal account then imagine the number of entries you will have in the first year.
As your business grows, so will your transactions, creating a complex situation if you continue mixing business and personal transactions. When the time comes to file your tax return, with personal and business finance being mixed up, it will create a huge challenge for you to delineate and document all the transactions in detail.
Having a separate account for business transactions will be much easier for you to give a clean record to your accountant at the time of tax filing. You need to keep records of all your receipts and invoices so that they can be easily tallied with your bank statement and checkbook. This way when it is time for tax, you will be well-prepared.
Establishing a Firm Ground
In case you are running your business from home, you need to be very careful in keeping your personal and business expenses separate. To make your write-off calculations accurate you need to keep a track of your home versus your office expenses.
The IRS is a bit picky when it comes to proving that you are actually running a business and not just investing time after a hobby. So for this, you need to show a record of profit on Federal Tax Form Schedule C at least three times every five years.
If you show a loss for three consecutive years then the IRS may conclude that you are running a hobby business. The IRS may conduct an audit of your business. If you have a well-maintained business book and a separate bank account for your business, it will get much easier to prove that you are running a proper business, not pursuing a hobby.
Separate Account Is Must If It's An Incorporated Business
If you are running an incorporated business then it is mandatory by the IRS to have a separate account for your business. This requirement is common for all types of business, be it incorporated as a sole proprietorship, partnership, or corporation. You must have a separate account if you are incorporated.
In case you need to take out a loan to expand your business then having a separate business bank account is imperative. No matter what your source of loan is. This is because when you incorporate your business, you are setting it up as a separate legal structure from the individual who started the business. In case you are thinking about which bank would be best suited to your needs, visit https://usa-banks.info/ for more info.
A Clean Record For Audits
The chances of you personally getting audited by the IRS are relatively low, but it is a possibility for your business. So if you have kept a clean record or all your transactions through a separate bank account, the audit will be a breeze for you.
To be on the safe side you need to keep all receipts of the expense and invoices as a backup. Just imagine how difficult an audit by the IRS will get if you have just one account for your business and personal finances. 
Maintaining a Professional Edge
When you are making sales through bank card transactions, you will need a merchant bank first. This means you have to open a business bank account as a point-of-sale system for your retail business. You must also have a separate account for your business transactions to maintain a professional edge. This will also prove your professional dedication to your business.
When you deal with suppliers by writing them checks they can see that the check is coming from a business account. This increases trust and proves to the IRS as well that your business is professionally motivated. Having the same account for personal and business use makes you personally liable for the business actions. So having a separate account for your business is the best way to avoid that.
Protect Your Identity
Cases of identity theft and fraud are occurring more than ever before, and bank accounts have become an easy target. So if you have a separate account for your business then you are limiting the chances of damage to that account if you fall prey to fraudulent activities or identity theft.
You can make this more effective by getting an employer ID number from the IRS. using this number instead of your Social Security Number will deny access to your financial accounts by a potential thief.
If You Plan To Sell The Business
One of the first things that a potential buyer for your business will want is to look at the history of the financial transactions. The standard way of doing that is to inspect your financial statements. They will also want to dig deeper and check the supporting documents to the numbers that you have shown in your financial statements. That is why you need to have a separate bank account so you can provide this information seamlessly when you are planning to sell your business. 
---
Simple Ways to Avoid Business Bankruptcy
---
Wrapping Up
Having a separate bank account for your business simply makes a lot of sense considering the factors discussed above. So, to have a safer and more efficient way of conducting your transactions, you need to open a separate bank account for your business.
Image Source: Pexels.com