Click here to get this post in PDF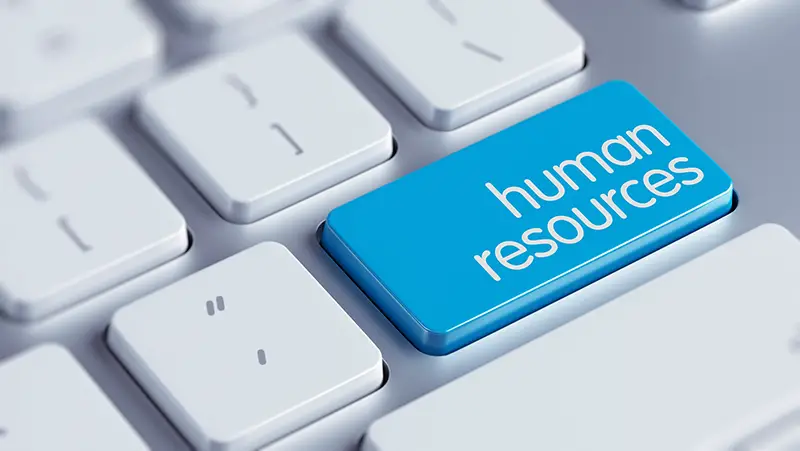 HR is a tricky thing. It can be easy to understand the basics, but it becomes much more difficult when you have to apply them in your business. For example, what's the point of having an employee handbook if no one ever reads it? Or how do you know if new hires are fitting in well with their new coworkers? These are all important questions that need to be answered by your HR team or the HR services you are hiring. And because they're so important, we've compiled a list of tips that will help you better utilize your HR department:
Be Proactive about Payroll
Payroll is one of the most important aspects of running a business. It's complex, it takes time and energy to do well, and you can't afford to take your eye off the ball.
To avoid this situation:
Review payroll processes at least annually. Regularly evaluate your approach to payroll in terms of efficiency, compliance with government requirements and tax laws, accuracy and effectiveness—all while keeping up with new technology. If you need help with anything on this list, don't hesitate to find an expert who can help!
Have regular conversations about compensation packages—including all forms of compensation such as benefits (health insurance or retirement plans), paid time off (vacation time or sick days), and bonuses (incentive pay). Compensation packages are often more complex than salary alone; consider how these elements will change over time as employees progress in their careers within your organization.
Make Sure You Know Labor Laws
It's important to know the labor laws that apply to your business. You should be familiar with all of the labor laws in your state, as well as those that are specific to industries and business types. For example:
What is the minimum wage?
How many hours can an employee work?
Do you have to pay overtime?
You should also know about hiring, firing, and payment practices regulations. Your local government may require you to have a certain number of employees or maintain certain certifications before hiring people on staff at all. Make sure these requirements are met before offering someone a job—you don't want any legal trouble because they didn't meet them!
Keep Accurate Records
It's important to keep accurate records of all your employees, from their personal information to their duties and pay.
Keep a record of each employee's name and date of hire.
Keep a record of any time off requested by an employee, including the date and reason for the request. This will help you ensure you don't violate any labor laws requiring pay for the time taken off work, such as vacation time or sick days.
Keep a record of each employee's salary or hourly rate. You should also keep copies of all paycheck stubs issued as proof that an employee has been paid correctly or if they claim they've been underpaid in some way (e.g., if an employee alleges they were paid less than minimum wage). In addition, you may need this information when hiring new employees later on down the road; it could come up during an interview process or background check that someone was once employed with your company!
Making sure your employees are being paid correctly is important–but how do I know whether my employees are keeping accurate records themselves? The answer is simple: talk with them!
Make Sure You Have the Right Processes in Place for Accurate Timekeeping
Timekeeping is a critical aspect of HR. You need to ensure that your team accurately records their hours, but it can be easy to get tripped up in this process.
To ensure accuracy, you should take the time to train all employees on how to use the timekeeping system and what kinds of activities they should record with it (for example, if they're going into a meeting or doing research). It's also important that they know who they report directly to in case there are any questions about whether or not something should be recorded as work time.
It isn't uncommon for employees—especially new ones—to accidentally enter their personal emails as business emails or vice versa. When an employee submits an incorrect email address through the company platform, it can cause problems when information like payroll data gets sent out because it won't match with the correct record in accounting software like QuickBooks Online (QBO). If this happens, it may require some extra work from IT personnel because they will have no way of knowing who owns which email address until someone verifies it manually after receiving a notification about an invalid account request coming through QBO's API (application programming interface) service portal portal
Invest in Employee Retention
Employee retention is a topic that's near and dear to the hearts of many HR professionals. It's hard enough to find qualified people in today's economy, so it makes sense that you'd want to keep those great employees you already have!
One way to do this is by keeping your employees happy and engaged. You can start by making sure they feel like their voices are being heard regarding company decisions about pay raises and vacation time. The more input your workers have on these matters, the better off everyone will be (and if an employee feels like their voice isn't being heard, they might leave). Another important aspect of keeping employees happy is giving them room for growth within their current roles. For example, offering training classes or taking part in cross-departmental projects with other departments could help them expand their skill sets without having to move on elsewhere. Lastly, ensure there are opportunities for incentive bonuses or promotions within different departments, so everyone feels like they're moving forward at least somewhat quickly!
Use Technology to Your Advantage
Technology is another tool that can help you improve productivity and efficiency. For example, you can use it to track employee hours and attendance, monitor performance, and reduce the time it takes to do certain tasks.
Delegate More Higher Level Tasks to Your HR Team
HR is a strategic function.
HR can help you define your culture and values.
HR can help you develop your talent strategy.
HR can help you develop your rewards and recognition strategy.
HR can help you implement your performance management strategy.
Give Your Employees a Voice in Their Job Satisfaction and Assessment
Giving your employees a voice in their job satisfaction and assessment is one of the most important things you can do as an employer. It will help you improve employee engagement, which is one of the key components needed to create a successful business. Employee engagement is essential because it impacts everything from productivity to sales and customer service.
When employees feel that they have been listened to, it makes them want to perform better at work. This means they'll be happier on the job and more likely to stay with your company for longer than someone who isn't engaged in their role. Employee feedback also gives you a chance to learn more about how your employees interact with each other—and thus how well they work together as a team—which can help you make adjustments where necessary so everyone can thrive in their positions (or find new ones if need be).
Conclusion
HR is an important part of any company, and it can be even more so for small businesses. We've covered some key areas where you should focus your attention to make sure that your HR department is running smoothly. Remember that there are always new challenges ahead, so staying on top of your current needs and finding ways to adapt them for future ones will help ensure that your business stays competitive in the long run.
You may also like: 5 Most Common Human Resource Mistakes Made By Small Businesses
Image source: Shutterstock.com