Click here to get this post in PDF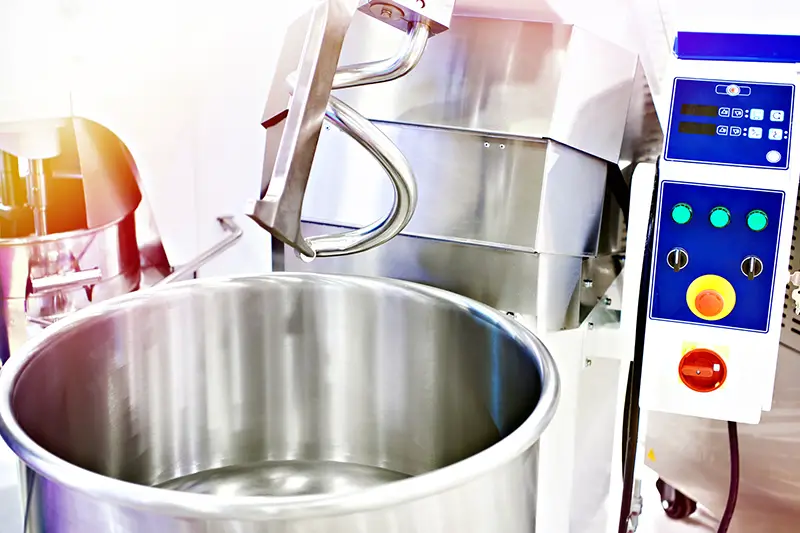 Industrial blenders are a vital component in many modern manufacturing processes. They allow people to calculate the correct proportions for a specific product and scale up the ingredients accordingly.
They're a cost-effective and efficient way to produce large amounts of homogenous materials. Additionally, they aid in lowering the chance of cross-contamination during food production.
Power
Choose industrial blenders with a high power rating when shopping. This is a crucial function since it enables you to combine different materials with more torque.
For instance, if you're making sauces or confections, you need a high-powered machine to do the job quickly and efficiently.
You can also choose a programmable model for more control over the blender's settings. These blenders have timers and can be programmed for multiple drinks to ensure they always turn out the same way.
Speed
An industrial blender can handle solids, liquids, and complex mixtures. This includes dry solids in the food industry, such as coffee beans, spices, mixes, and flour, and chemicals like lubricants, detergents, and specially designed chemicals.
Speed is one of the most important features when shopping for an industrial blender. A high-speed blender can mix liquids faster than a low-speed model. It may also have multiple speeds you can select with a button, dial, or electronic control panel.
Container
The container is a critical part of any industrial blender, as it's the container that holds all the ingredients to be mixed. The container can be made from various materials, including plastics and stainless steel.
Regardless of the kind, the container must be sturdy enough to stand up to frequent use and be simple to clean. Select a container with a tight seal to prevent product leakage into the base.
In addition to the container, it's also a good idea to look for other useful features like an electronic timer and programmable options. These will help you ensure consistency in your drinks and save your employees some time & hassles. Lastly, it's important to consider the size of the container, as this will determine how much product you can blend at once.
Controls
Controls are one of the key features to look for when shopping for an industrial blender. There are a few different types to consider, including toggle/paddle, electronic, and programmable controls.
Paddle: Great for uses where you don't need precision control over speed and timing. These basic models are geared more toward low-volume kitchens and are less expensive than electronic or programmable units.
Electronic: Perfect for use in high-volume commercial environments where you must repeatedly make the same drinks throughout the day. Typically, these units feature automatic timers, touchpad start/stop buttons, and multiple power levels.
Some blenders also feature a sound enclosure shield to reduce noise. This can obscure the accessibility of the jar and controls, but it may be worth it if noise is a problem for your establishment.
Safety
When purchasing an industrial blender, you want to ensure the equipment is safe for your staff. This is especially important if you're buying it for use in a commercial setting.
Safety features include a split safety grate with interlock or weld, vacuum-release valves to prevent rupture when pulling a vacuum, and a weld in the top safety grate for added protection.
Choosing a blender that's easy to disassemble, charge, discharge, and clean will reduce the risk of cross-contamination. This can save you time and money on cleaning costs and decrease downtime due to maintenance and repair.
You may also like: 6 Maintenance Tips to Keep Your Industrial Equipment Up and Running for Years
Image source: Depositphotos.com