Click here to get this post in PDF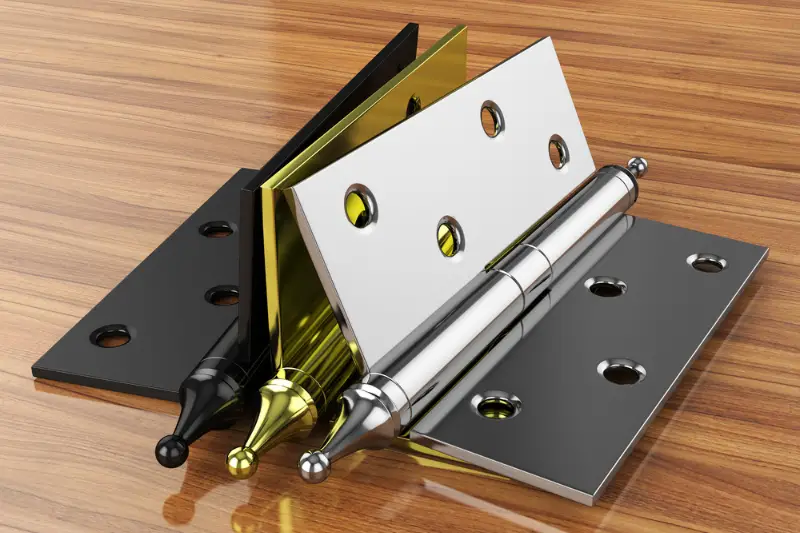 Torque hinges (also known as position control or friction hinges) provide constant resistance to pivoting motion, making it easy to keep doors, lids, and panels open at any desired angle. They also prevent the slamming of equipment and injuries to users. To choose the right torque hinge, consider the weight of the door or panel. Its specification needs to match or exceed the amount of force that will be put on it.
They are Made of Steel
Torque hinges, also known as friction hinges or position control hinges, use a mechanism built into the hinge to generate friction to resist movement and hold panels, lids, doors, and display devices in a fixed position. They prevent spring back and hard slamming of open doors, windows, and cabinets. They are available in various styles to suit your application, including soft close and double-axis constant torque friction hinges allowing positioning at any angle.
The type of metal used in a friction hinge is an important factor, as it determines how much torque the hinge can support. When choosing a hinge, ensure the maximum rated torque value matches or exceeds the actual torque your object will exert. The hinge should list this information on its spec sheet. There are several friction hinges, such as curl, disc, and pipe. Some of these are made from cold rolled steel, while others are stainless steel, which makes them suitable for corrosive environments.
They are Adjustable
Torque hinges resist movement, which is ideal when holding a door, panel, or flap in place. They are also known as position control, free stop, or friction hinges and are available in various sizes, styles, and configurations. These hinges are used in kitchen cabinets, laptop computers, storage cabinets, machine covers, and more.
It is important to choose the correct specification for your project. Ideally, the resistive torque of the hinge should be greater than the actual torque that will be exerted by the object mounted to it. A hinge's resistive torque can be changed by adjusting its internal mechanism. For example, a curl-type or disk-type friction hinge can be adjusted by rotating a shaft in a rolled spring sheet or a shaft press-fitted into a plastic pipe. This adjustment allows the hinge to work within an expected range of resistance and strength.
They are Durable
Torque hinges are durable, and many are designed to stay open at a specific angle regardless of how much force is applied. They also have a long life and can be used in any environment. These hinges are also known as constant torque positioning hinges or friction hinges. They are available in a variety of sizes and materials to fit a variety of needs. These hinges are ideal for various applications, including display devices, cabinet doors, lids and flaps, and access panels. They help to keep these items from slamming shut or crashing against equipment and can help reduce the risk of injuries. These hinges are also made from brass or bronze, which makes them highly durable. They can withstand saltwater corrosion, making them an excellent choice for marine use. These hinges often replace spring hinges, providing greater stability than other hinges. They are also available in a variety of finishes to meet customer requirements.
They are Easy to Install
They are a great choice for devices that require continuous or incremental movement, such as LCDs, point-of-sale terminals and larger enclosure panels. They provide refined ergonomic performance that enhances your product with a smooth, consistent motion and an impression of precision and quality. Torque hinges come in various sizes, torque strengths and mounting positions. The right hinge for your design depends on the weight of the door or panel and how it will be mounted. It also depends on the amount of force it will be exposed to. For low-weight panels, simple hinges with no torque may be sufficient. However, a hinge with a higher torque level is needed for heavier boards. For example, counterbalancing hinges use torsion bars and cams to create and distribute a counterbalancing force, which makes opening a 200-lb panel feel like it only weighs 10 lbs.
You may also like: The Importance of Proper Metal Finishing in Industrial Manufacturing
Image source: Depositphotos.com