Click here to get this post in PDF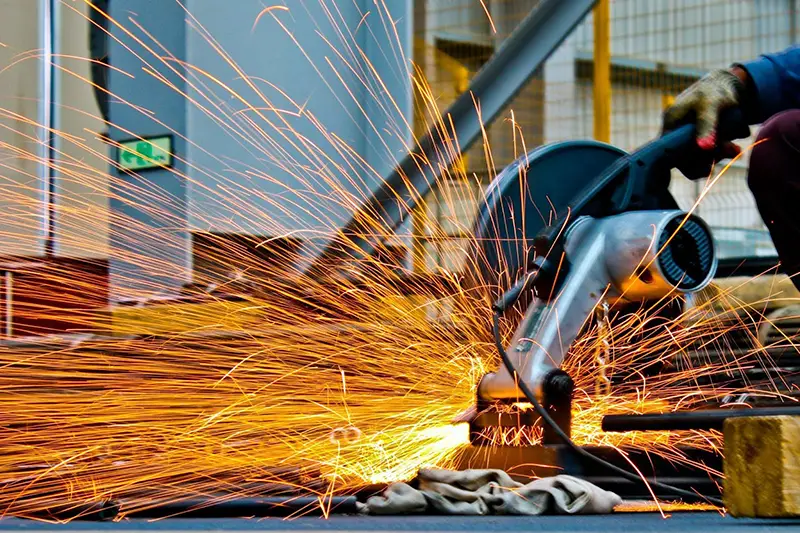 Maintaining industrial equipment is not something to be taken lightly, considering the amount of money that is invested in them.
Preventive maintenance is the best way to improve your equipment's longevity. 
When you stay on track with inspections and routine checkups, you can detect issues at the earliest stage before they escalate to bigger ones.
It might seem complicated to figure out a maintenance schedule at first, but in the end, it will prove extremely beneficial for the operator as well as the equipment.
1. Know Your Equipment
Unless you know what your equipment does and how it functions, you won't know how to maintain it properly.
Before you invest in any piece of industrial equipment, there are a few things you should know about it.
It is the right equipment for the job you want to carry out.
The expected life span and warranty information.
Whether replacements for parts are available and where to find them.
The necessary safety precautions to be followed while using it.
2. Lubricate Regularly
Proper lubrication prevents friction between the machine's various parts, which can otherwise cause it to wear and tear faster.
It also reduces the amount of energy required for the machine to operate, slows down corrosion of parts and controls the amount of heat that is dissipated.
There are different kinds of lubricants, so make sure you use the right one for your machine, depending on the instructions provided at the time of purchase. 
For example, a drill press machine will need a lubricating oil with high viscosity while straight oils are suitable for a machine like a belt grinder.
While lubricating enough is important, make sure you don't use too much lubricant. Excessive grease build can affect your machine's performance.
3. Check The Performance Limitations
Every piece of industrial equipment has performance specifications that list information like the operating range of temperature and pressure, lifting capacity, and maximum load capacity.
You should never make your machine work harder than its limit because this can significantly affect its longevity and make it susceptible to faster breakdowns.
Ultimately, you will have to pay thousands of dollars for repairs or invest in a new machine which will be a huge financial burden.
Following performance limitations will also ensure the safety of your workers.
4. Inspect Parts For Wear And Tear
Regular and thorough inspections of machines will help identify worn-out parts and ensure they are running properly.
In everyday use, small issues might not be noticed immediately, so inspections are required to prevent them from escalating to bigger ones.
If the machine parts show signs of wear and tear because of factors like aging, environmental factors, or operating mistakes, make sure to have them replaced or repaired immediately.
Having an inspection schedule or arranging inspections with a qualified engineer will help your machines last much longer.
5. Create A Maintenance Schedule
Setting up a maintenance schedule and following it religiously will help you keep track of your equipment's condition and keep it working longer.
You can have the maintenance work scheduled once a week or a month, depending on the kind of equipment you use and the maintenance frequency required.
Create a checklist of everything needed for your equipment and refer back to it to see if you have missed anything.
You can also take advantage of repair and refurbishment services offered by suppliers.
6. Store Your Equipment Correctly
While inspecting and maintaining equipment is important, the way you store them greatly affects their longevity.
All industrial equipment must be stored in clean, dry areas away from busy spots. In addition, storage spaces should be well guarded against harsh weather conditions and unauthorized access.
Make sure to review the storage instructions for your industrial equipment.
Conclusion
Proper maintenance is crucial for heavy machinery and industrial equipment. 
You can prevent unexpected breakdowns and delays in production by following a maintenance schedule religiously. 
Regular maintenance will also ensure safety and lower the frequency of workplace accidents.
We're certain that these tips will help you stay right on top of repairs and maintenance for your expensive industrial machines.
You may also like: Useful Tips For Industrial Machine Maintenance