Click here to get this post in PDF
Safety at work is key, whether you are referring to physical or mental safety, having procedures and plans in place that ensure the wellbeing of your staff is not only a legal requirement but an important part of being a good employer. If you are a new business owner or someone in the process of growing and developing your business and hiring on a larger staffing team, consider the following safety aspects to have in place at your office;
Support Network
Emotional and mental health is a topic that is being discussed more frequently however, there is still a lot to be done to ensure that those working in low or high-stress environments have sufficient support for their emotional wellbeing. By providing staff with the resources to share their hardships or struggles and receive helpful advice or simply have a sounding board to vent to, your staff will feel better supported and this will reflect in their moods and their productivity.
With the cost of living higher than ever before and people going through challenging personal experiences, their place of work shouldn't be an additional source of stress and if anything, can offer an escape from toxic relationships and uncomfortable home life.
Office Fire Safety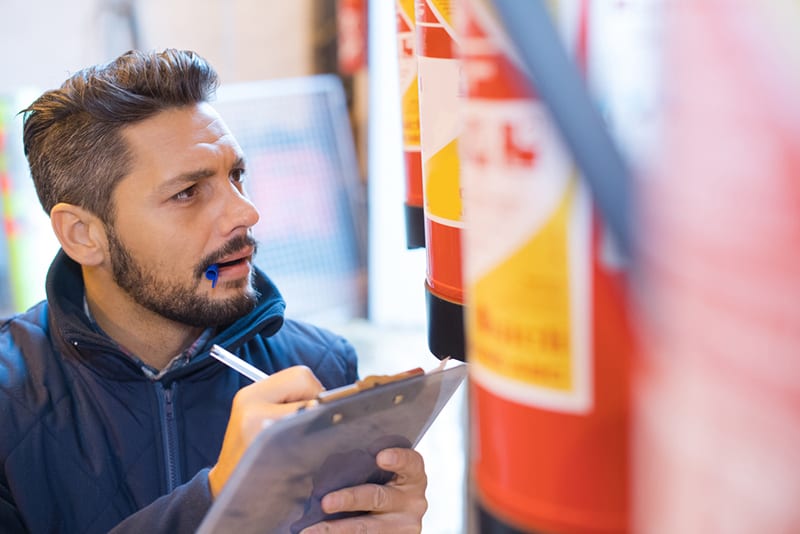 This is more of a legal requirement, however; small offices can sometimes fall between the gaps and get missed for regular fire inspections. It's important that all new staff are informed of fire safety procedures in place including where the fire extinguishers are located in the building, what fire extinguishers should be used depending on the type of fire and where staff should evacuate from and to in the case of a fire. If you are moving offices or opening an office for the first time, make sure you get the correct type of fire extinguishers and a variety to cover different types of fires including paper, electricity and chemical, like this.
Another aspect of fire safety is to remove all potential trip-hazards from walkways and ensure there are no large collections of flammable materials (such as cardboard boxes) kept in potentially dangerous locations such as server rooms. If you need to store items, make sure they are kept away from hazardous materials or equipment and locked away if they have the potential to cause harm to staff.
Proper Seating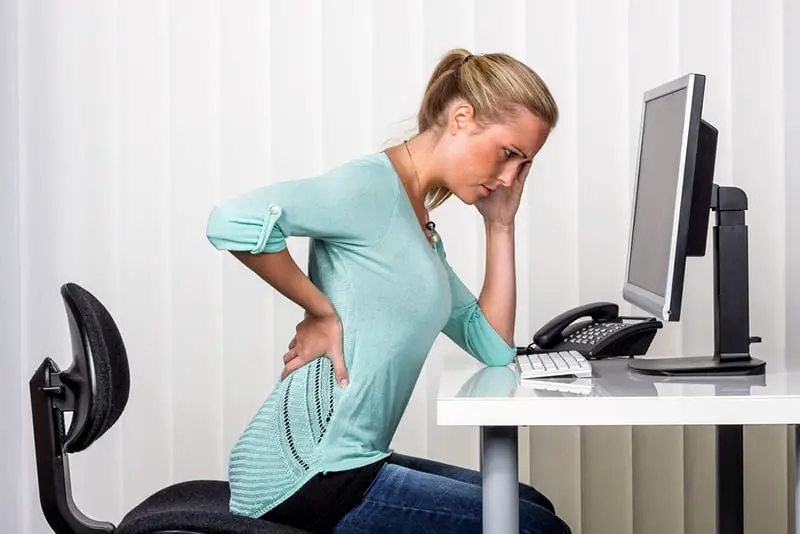 While it may not sound that much of a safety issue, staff who work in offices spend much of their time sitting on their computer chairs and leant over a keyboard. This may feel fine for a while, but it'll soon start taking its toll on postures. Make sure your staff are correctly coached on how to sit at their desk comfortably and provide them with quality computer chairs that provide plenty of upright support with the option to adjust the back or height. Where budget allows, consider offering a mix of standing and sitting desks or desks that can be utilised as either and provide staff with laptops over desktops to carry out their responsibilities so they have the option to move between the two types of desks or sit somewhere more comfortable in the office.
Enforce Breaks
Some people feel overwhelmed with their work while others throw themselves into it with such enthusiasm it can be difficult to tear them away. Make sure your staff are taking enough breaks and for a decent length of time. If you find that your staff are avoiding taking breaks, make sure to get to the root of the issue, whether they are feeling overworked and need help lightening the load or whether they could use an additional resource to make their job easier. Talking to your staff is the best way to get to grips with how they feel and will help you put procedures in place to prevent overexertion and eventual burn-out.
If you are starting or running a growing business, make sure that it's not just delivering to clients that are at the top of the business agenda. Take care of your staff and they will work hard and do their best to look after your business in return.
You may also like: Why Your Windows Could Be The Most Important Part Of Your Office