Click here to get this post in PDF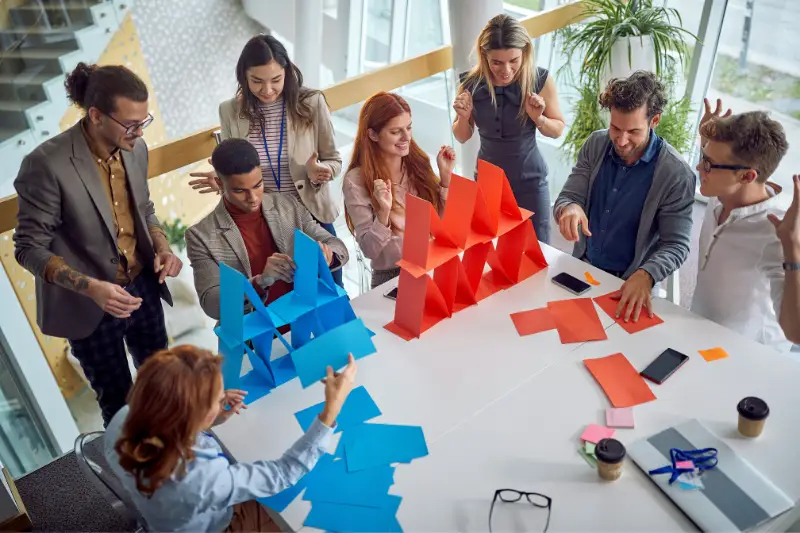 Apple, Netflix, Google, and Dell – What do these companies have in common? You might think that it is the fact that they attract top-tier employees–high performers who are naturally gifted at productivity. However, that's not the case. What ties these and a lot of other successful companies together is their ability to keep employees motivated. It is that common desire to retain skilled workers for long periods of time. How do you do that?
How Do You Keep Employees Motivated?
According to corporate experts in human capital, the solution lies in offering the right motivation mixology. You need one part science and one part art. As the head of HR, it's your job to keep employees happy. But just how do you do that? People are often difficult to understand. Unfortunately, many managers never even try and just ignore the problem. This does not make it go away. It just makes the employee feel even less motivated to do his job.
It's true! Motivating employees takes a certain skill, no matter it is a job or a big venture or a small business. However, there are no courses on how to do this. Some managers just have a knack for it. They know exactly how to keep employees content, how to make them feel a part of the company family. These experts know right from the start that attracting the right talent is important, but it is also critical to keep them interested in their position once they join the team. The following motivational steps can help you keep your team motivated for the long haul.
Go Deep
When we think about the office we often come across a mixture of feelings that include frustration, dullness, aspiration and other common emotions. As part of HR, you need to consider these emotions with your employees and find out how to make the workplace more enjoyable while at the same time keep productivity up. Consider spending time talking to each individual team member. This can give you a better perspective on what is going on with employees. It can give you insight into their thoughts on the work, on the way the company responds to their needs. More importantly, this can offer you important insight into the way employees think, visit website to learn about training for teams.
Culture
Here we term culture as the way an employee might connect with the company he works for. Consider the emotional way that employees interact with the company. What do they do when they walk into the office in the morning? Do you feel there is an upbeat atmosphere or is it dull and lethargic? Think about the corporate policy on employee motivation. Does management encourage healthy competition? Every good need to make employees feel like there is a sense of community.
The Art of Promoting a Workplace Culture
Let me show you a good example of how HR can promote workplace culture in a fun way. A company we know holds weekly team meeting lunches but unlike the standard team lunch, this is a catered lunch once a week. The purpose is to create a fun space for cross-functional conversations, a relaxed place to celebrate employee accomplishments. HR also selects one employee to find the PRIZE of the week. This could be a vintage t-shirt, a coffee mug, an interesting desk decoration, etc. In turn, that employee would also get a prize for his effort. Additionally, HR can measure and improve business culture with Fusion culture management software to manage the development and engagement of employees.
Beyond Dollar Bills
We all know that money is a motivating factor. It is the reason people go to work. However, this is not the only motivator. Sometimes employees don't care as much about the money as they do about being appreciated for the job they do. A program like P2M's reward and recognition platform tracks and helps employers reward employees who do well at their job. This type of rewards system puts the control of rewards in the hands of the staff. It allows them to choose their own rewards from an online gallery. It is a simple points-based program that is easy to manage.
The Art of Going Beyond
Motivating employees does not have to be a difficult project, nor does it need to be a big commitment. You might send out a special weekly email, a card or note. You want to offer something that commemorates an employee's great performance. This type of reward shows your team members that you appreciate them. Pair this with a simple rewards system and your employees are bound to stay on board.
You may also like: Common Mistakes to Avoid When it Comes to Employees
Image source: stock.adobe.com