Click here to get this post in PDF
Throughout the course of human history, three significant strides have been made in the Manufacturing Industry which has greatly increased production and improved conditions for workers. Because of their tremendous impact, not just in manufacturing but in our way of living, these three great strides have been dubbed as "Industrial Revolutions".
With the advent of new digital technologies, cloud computing, and advanced robotics (uses high-efficiency motor), we are increasingly seeing the dawn of the Fourth Industrial Revolution, also known as Industry 4.0.
Industry 4.0 refers to the increasing combination of traditional manufacturing and industrial practices with the new digital technologies. Boston Consulting Group (BCG) notes that with industry 4.0, it possible to process data across machines, resulting in faster, more flexible, and more efficient processes to produce better goods at lower costs.
Amongst the key building blocks of Industry 4.0 include the Industrial Internet of Things, Big Data and Analytics, Cloud Computing, Robotics, and Additive Manufacturing. These technological advances can benefit manufacturing and production service providers, especially those engaged in build to print and build to specification manufacturing.
Let's take a look at these technological advances.
Technological Pillars of Industry 4.0
Industrial Internet of Things (IoT) – This involves the ability of common, everyday devices, gadgets, and other machines to easily connect to the Internet and gather and analyze data anytime, anywhere, 24/7. Manufacturers, in particular, need to develop the capabilities to fully connect and digitize their supply chains with the IoT. Doing so will enable them to greatly improve and increase their efficiency and output in all areas of manufacturing.
Cloud Computing – The development of the Cloud platform allows for easy storage and access to data on the Internet so that individuals – manufacturers included – can perform vital tasks in real-time. This is especially important given that many aspects of advanced manufacturing require increased data sharing across sites and company silos.
Big Data and Advanced Analytics – IoT comes with an additional benefit. Because of the enormous volume of data that is available on the IoT, this wealth of information can be analyzed for patterns, correlations, upswings and downturns in market trends, customer preferences, and other information that may be of value to manufacturers.
Robotics and Automation – This involves the design and application of highly specialized computer programs for machine automation. "Smart factories" will soon rise, manned by robots that can perform complex and non-repetitive tasks, thus allowing for the manufacture and delivery of products with very little human intervention. As their operations become increasingly automated, manufacturers can expect reductions in costs, production and distribution boosts, and increasing profits.
Additive Manufacturing – Using Computer-Aided Design (CAD and other 3D modeling software, manufacturers will be able to design and produce parts and/or components layer by layer first on the computer, compared to traditional, time-consuming methods like injection molding, die casting, and material removal. Aside from greater design freedom, additive manufacturing eliminates the need to produce several prototypes for quality testing.
Takings Steps To Be Ready
Industry 4.0 readiness means becoming a Smart Manufacturer.
While adapting and embracing the technological innovations mentioned above may seem like a daunting challenge, you can become a smart manufacturer by keeping yourself updated on the evolving trends of Industry 4.0 through online news, media, and resources.
The important thing is to avoid procrastination as you don't want your competitors to get ahead of you. Even at this early stage, begin planning on how your company can adapt to Industry 4.0. Perform a thorough company analysis and figure out what specific software and other technologies you will need to overcome existing weaknesses and boost your strengths.
Customer engagement is also important. Start talking to current and potential customers about what they are looking for in a future manufacturing partner. To further improve your visibility in the space, manufacturers can look at publishing useful content to attract potential customers.
Conclusion
Industry 4.0 is not a vague concept that is expected to take place in the distant future. In reality, it is taking place right at this moment and is expected to stay and endure for decades to come… that is until the next Industrial Revolution comes along.
It is vital that all manufacturers take the important steps NOW to incorporate and adapt their manufacturing operations to the technological innovations that are available today and their practical applications.
Doing so will not only improve productivity and allow for the delivery of higher quality products and services, but it will also make them more expediently responsive to the demands of customers.
In such a highly competitive industry, Industry 4.0 is your sentinel between higher profits and obsolescence.
You may also like: The Most Popular Software Development Trends in 2020
About the Author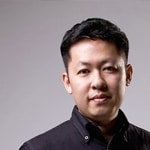 Donald Chan is the founder and Business Director at IMPACT! Brand Communications, a B2B digital marketing agency helping manufacturing businesses increase their leads through Search, Content, PPC, Video and Email Marketing.