Click here to get this post in PDF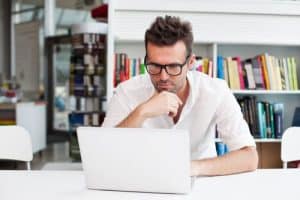 Being a business owner, and being good at it, is never an easy task. There are so many things to have in mind at all times and improving the renown of your business is just one of them. Even if you have the absolutely best product/service out there, you won't benefit from it if no one knows about it. This is why you need to find a way to send a message to as many potential clients as you possibly can. However, this kind of business promotion usually has its price and you need to find a way to do so as cost-efficiently as you possibly can. Here are some ideas.
Strong Online Presence
Even if you take a traditional approach to business, you must admit that building a strong online presence is one of the most important things for the future of your company. The absolutely first thing people will do when they hear about your business is try to google about you. If they can't find you, it is as if you don't exist. On the other hand, if they don't like what they see, it is highly unlikely that they will do business with you. In other words, both your website's design and your online activity (social networks, blogs, etc.) must be impeccable. Of course, all of this can be done even on a tight budget.
Making Unique Business Cards
Definitely one of the most famous means of business promotion is the distribution of business cards to potential clients, investors and partners. Unfortunately, some people will just take your business card out of courtesy, and probably won't even look at it. Still, there is a thing or two you can do about it. You need to realize that everything about your card matters, from its purpose to its design. What you need in order to make truly memorable business cards are two things. The first one is that it contains all the information people may need about you (name, contact, and company name). The second is that you employ some serious outside-of-the-box thinking and make them completely visually unique with the right use of colors, finish, and font.
Get Involved with Charity Work
In this dog-eat-dog world of modern business, there is one thing that can guarantee you getting ahead of the competition. That one thing is to demonstrate to your clients that you care about what really matters. Show everyone around you that you are not just another profit-hungry corporation and that the ailments of the community affect your conscience as well. Throw a fundraiser, an event, a party or a conference dealing with a burning topic and in this way, demonstrate your company's values that your clients and potential clients will surely know to appreciate.
Promotional Products
Sure, the internet and social networks are great and so are other types of advertising. However, your clients may expect a bit more personal approach from time to time. This is where you would be wise to turn to promotional products. Giving out t-shirts with your company logo on them or even handing out personalized backpacks can make all the difference. This way, not only will you gain some new clients, but also show appreciation to your already loyal customers. Going that extra mile for people who are responsible for your success is something that can make your business a legacy.
Where there is a will, there is always a way, and only when operating on a tight budget, can true resourcefulness be revealed. As Shakespeare's Henry V once historically stated: "The fewer men, the greater share of honor" and there is indeed nothing more glorious than making success happen with limited means to back you up.
You may also like: Boost Your Branding Through Social Media Engagement
About the Author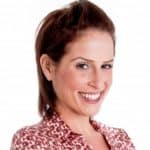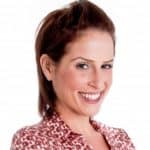 Diana Smith is a full-time mom of two beautiful girls interested in topics related to business and technology. In her free time, she enjoys exploring new low-cost advertising opportunities.