Click here to get this post in PDF
Did you know that the way your office looks has an impact on how you work? Believe it or not, your office décor can seriously affect your productivity and creativity. This the reason it is important to pay attention to its design elements so that you can subconsciously make the décor work for you!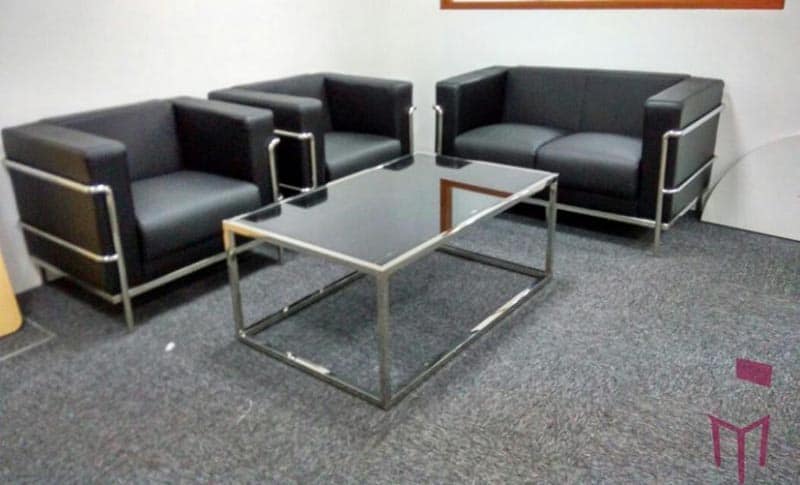 Image credit: makeshift.com
According to research, the most important thing that determines the employee's ability to focus on their work is their physical environment. In fact, a well-designed office can increase your productivity by up to 20% and make you feel more welcomed at your workplace.
So how can you make your office space work for your employees? Use these design tips to create an impactful environment that breeds creativity and enhances efficiency.
Get the lighting right
Lighting is one of the most important things when designing an office. The right one can keep your employees alert and make them create awesome stuff. Despite its effectiveness in improving your work setting, it is strange how very few businesses work it into their décor strategy. Bad lighting is not only off-putting but also puts strain on your employees in terms of vision and mental. Dark spaces in the office can make you feel depressed and cause irritability. Apart from uninhibited flow of natural light, you should also make sure that you install plenty of lighting to keep your office well lit.
Ergonomic designs for table, chair, and sofas
If you are someone who has a sedentary job, then you probably know the importance of comfortable chairs and tables. You should not only have enough room to move around but also to stretch from time to time. Cramped work desks can be very distracting that can seriously impact your productivity. In today's work environment, when most people must work from behind a desk, it is very important to invest in one that fits perfectly. The same goes for equipping your front room with relaxing sofas for the visitors to sit in comfort as they wait for their appointment. Imagine making your clients suffer through an awkward sitting arrangement and the impact it would have on your reputation! So spend some time in browsing the tables and chairs, as well as the Office Sofa in Singapore carefully, before investing in it.
Get rid of all the clutter
Clutter is often believed to breed creativity. However, it does the absolute opposite for people in terms of focus and productivity. As an employer, you should make sure that the office décor is designed in such a way that it minimizes clutter by providing ample storage space. At the same time, it should be cleaned regularly to keep the environment slightly as well as organized. However, if you work from a home office, then you should create designated areas to store all your office-related stuff so that it can be removed out of sight to make your place look more structured.
Choose the right color
Have you ever heard of color therapy in décor? Did you know that certain colors can affect how your brain functions and how it regulates your mood? Choosing the right color has the ability to influence your productivity. For instance, a blue colored office is often associated with efficiency. However, the trick is to find the right balance between colors so that it does not appear overwhelming.
Define individual spaces
If you can afford it, then you should design your cubicles in such a way that it gives privacy and also allows your employees to easily communicate with each other. An individual space can help you stay focused and prevent you from indulging in chit-chatting that happens in the hallways. Apart from cubicles, you should also make provisions for a break room for some downtime, a kitchen, conference rooms, lobbies, personal spaces etc. These little design considerations go a long way in keeping your employees focused.
Apart from providing individual zones, there should also be spaces in the office that allow for co-working. These areas can be used for creative brainstorming, sharing of ideas, discussing important matters etc. Don't be afraid to use some spunk to make the place look playful. You can always make your conference rooms appear more professional if you fear to look unserious to clients! Just be creative with your designs to see what works.
Apart from working closely with your design teams to carefully select all the external elements, you should also look into brings more outdoors inside. Let there be room for natural light and breeze that can have a physiological and psychological impact that can directly impact your productivity. 
Make sure you keep all these factors in mind as you design a productive workplace for yourself and your employees.
You may also like: Working Space – 5 Tips for Finding the Best Office for Your Business
About the Author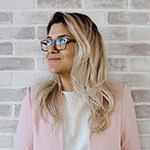 Ashly William is a freelance writer, with years of experience, creating content for varied online portals. Her content is published on many national and international publications. She has expertise in writing about Business Services and Education.