Click here to get this post in PDF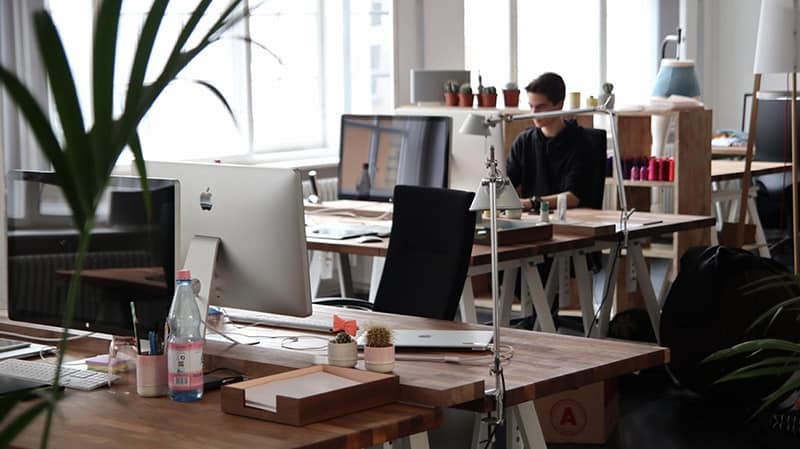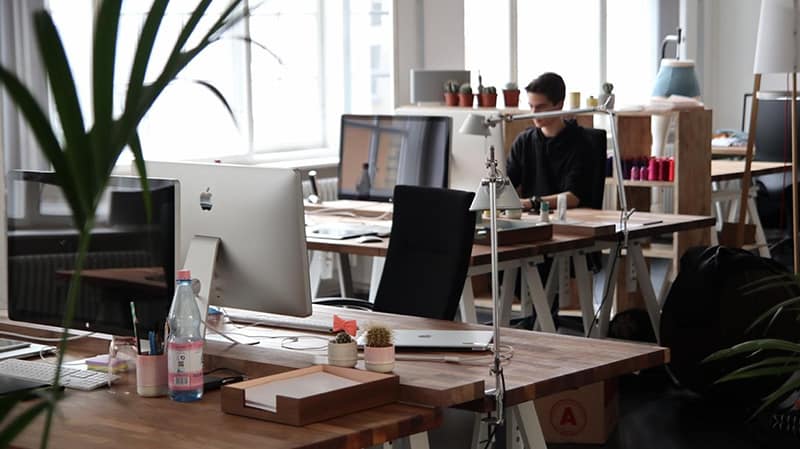 With the average worker spending 90,000 hours at work in their lifetime, it's important to create a space you enjoy coming into every day! Choosing the right office space has significant implications for your day-to-day happiness and your bottom line, so take the time to do the proper research and choose the right option for you and your company.
Rent a Space
The majority of businesses choose to rent an office space that suits their present state of growth because it requires less capital outlay than buying one. A commercial real estate agent can help you to track down the right building in the best location for your industry. Commercial lease arrangements generally run for several years, and businesses frequently manage the fit-out of the space themselves so that they can customize the area to their needs. Commercial lease agreements are not always standard, so it is critical to understand the terms of your specific agreement before signing.
You may also like: Renting Vs. Buying a Commercial Space
Buy A Building
Buying a building certainly costs a lot more, but it comes with a host of advantages. You have the ultimate say in the management of the building, you can rent out any un-needed space to bring in rental income, and the property is likely to appreciate over time, so it could work out to be a sensible investment towards your retirement. Plus, by locking in a long-term commercial interest rate, this becomes a fixed cost that is straight-forward to plan. You would likely be eligible for tax deductions also. Before you jump in head first, investigate the upkeep costs, the property market in the area and the demand for office space.
Co-Working Offices
If you have a smaller business, are running a start-up or are a sole trader, then a co-working office space or serviced office can be a great way to interact with other vibrant and innovative entrepreneurs. Co-working spaces can offer unbeatable opportunities for networking and socializing over lunch. You can walk in, plug in and get started without needing to kit out an office with furniture, artwork or the internet. You can also utilize their reception service and meeting rooms as required, and they give you access to a part of the city that might otherwise be out of reach on your budget. Only paying for the space you need while maintaining a sense of community is an attractive option.
Home Offices
Of course, don't discount the humble home office if you are starting a small business. Not only can you go to work in your pyjamas, you eliminate the daily commute, and you have easy access to make your lunch or hang your washing out on the line. When you work from home, you can also claim a percentage of your household expenses like water, internet, and electricity back on tax. If you're worried that working from home will make you look less professional than your competitors, then you can always investigate using the services of a virtual office to provide your business with a professional address and local phone number.
Life on the Road
With high-speed internet and a laptop, there is no rule that says you need an office at all! The rising trend towards the "gig economy," where people work in a flexible freelance capacity, means more people are taking advantage of the opportunity to travel around the world while maintaining a steady income stream.
Today's offices come in many different shapes and sizes – finding the right one is up to you!
You may also like: The Perks of Cowork – An Infographic