Click here to get this post in PDF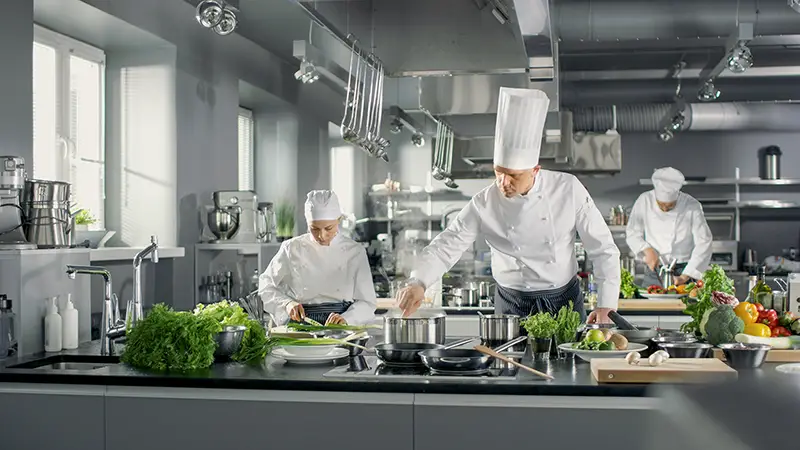 If you have a passion for cooking or baking, setting up a food-based business might be perfect for you.
Maybe you love creating your own healthy sweet treats and sharing your creations with others. Maybe you enjoy putting a vegan spin on traditional takeaway foods. Maybe you enjoy providing a luxury food experience from start to end for the public.
Whatever field of the food industry you enjoy, starting up your own company enables you to continue doing what you love and sharing your passion. Better yet, you can make money by fulfilling your passions.
Setting up a food business isn't the easiest thing to do. Unlike many other industries, there are a lot of strict rules and regulations that you need to abide by as a food-based company. You need to build your business around these health and safety regulations to avoid getting into any legal trouble.
So, what are the steps that you need to take if you want to start up a food business? Here are some of the most important steps that will lead you to success in your new entrepreneurial adventure.
Finding the Right Premises
Even if your business is going to predominantly be based online, you still need to take careful consideration when choosing the right premises.
Every aspect of the food production process must align with all of the legal health and safety regulations. This includes your manufacturing warehouse and your storage facilities.
Your premises must allow for the safe preparation and storage of your food items. It needs to be clean and well maintained so that you can easily follow food hygiene practices and avoid food contamination.
Usually, when you first set up your business, a professional inspector will come and assess your premises to deem them acceptable for food preparation. If you are operating your business from home, this inspection will still be required.
To comply with general health and safety rules, your premises should have the following:
Handwashing facilities for staff to wash their hands during the day
Toilets with a clean water supply, anti-bacterial handwash, and sanitary drying materials
Changing facilities for employees to change their clothes if necessary
Ventilation and adequate drainage systems
Using the Right Product Packaging
Product packaging might not be the first thing on your mind when running a food business. But if you are offering home deliveries, you will need to consider the type of packaging you will use to send your items.
The specific form of packaging suitable for your business depends on the type of food you sell. If your sell perishables, your packaging will need to be airtight and waterproof to prevent the food from getting spoiled during transit.
You can use elkay plastics, such as poly bags, to secure your food items properly. These bags provide protection from the elements and will extend the shelf life of your products so that they arrive at your customers in perfect condition.
Consumers don't just want great food items nowadays. They want stunning packaging too. Using high-quality packaging can elevate your business above any competitors and will drive growth in your business.
Getting the Necessary Equipment
Depending on the food products that you sell, there are lots of different tools and technologies that you might need.
If you're making hot meals in a restaurant, you'll probably need several ovens. You might need a series of grills or hot plates. If you use pre-packaged frozen items to create your products, you will need adequate freezer space. For baked goods, your employees might require various baking utensils and mixing bowls.
Consider the pieces of equipment you'll need before you find your premises. This way, you can figure out how much space you'll need to operate your business on a day-to-day basis. 
Disposing of Your Food Waste
As a food business, you will have a lot of food waste. Disposing correctly of this waste is imperative to keep a clean and hygienic environment. You need to consider where you're going to store waste on your premises and how it is going to be removed for proper disposal.
Getting rid of waste using the proper methods will reduce the risks of pest infestation. For example, you should remove food waste and change your trash bags every evening so you don't attract pests such as rodents and insects. This also reduces the risk of bacterial contamination of your food.
Your food business should also have the facilities to separate non-recyclable and recyclable waste.
You may also like: How to Open a Restaurant: A Basic Checklist for New Restaurateurs
Image source: Shutterstock.com