Click here to get this post in PDF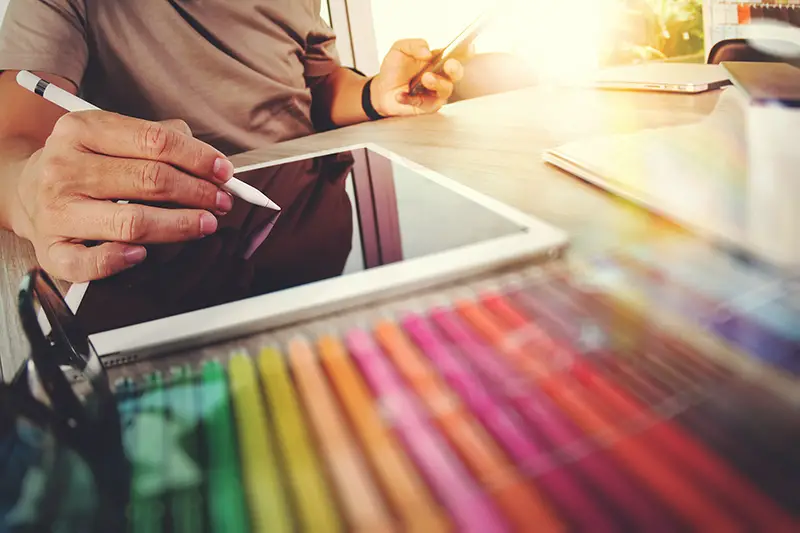 When it comes to business, branding is key. In fact, it's one of the most important aspects of any company. A strong brand can help you succeed, while a weak brand can lead to your downfall. So why is branding so important? And what can you do to make sure your brand is as strong as possible? In this blog post, we will discuss the importance of branding and some tips on how to improve your company's branding strategy.
What is Branding?
Branding is the process of creating a name, symbol or design that represents a company or product. This can include everything from the logo to the packaging to the advertising. A strong brand will make people think of your company first when they need your product or service. However, it's important to remember that branding is more than just a logo. Your brand should reflect your company's values and mission. At the most basic level, branding comprises a company's visual design, logo, mission, and tone of voice. It is also a process of establishing and growing a relationship between a brand and consumers.
Why Branding Matters
There are several reasons why branding is so important in business. First, it helps you stand out from the competition. With so many companies offering similar products and services, it can be difficult to differentiate yourself. But with a strong brand, you can quickly communicate what makes you unique, and this is where effective brand strategy services come into play.
Second, branding can help build trust with your customers. People who see a consistent message and visual identity are more likely to trust the company. This is especially important if you sell products that people may be hesitant to buy.
Third, branding can help increase loyalty among your customer base. People who identify with your brand are likelier to stick with you even when times are tough. Finally, branding can increase the value of your company. A strong brand can make your company more valuable and attractive to investors.
Why Is Branding Important For Business Growth?
Branding is especially important for small businesses and startups. When you are first starting out, you need to build awareness for your company. And branding can help you do that. A strong brand will make people more likely to remember your company and buy from you in the future. Branding can also help attract attention from investors and the media. So if you're looking to take your business to the next level, branding is a good place to start.
How to Improve Your Branding Strategy
Now that you know why branding is so important, it's time to start working on your own branding strategy. Here are a few tips:
Define your brand.
Start by defining your company's values and mission. What do you want to be known for? Once you have a clear idea of your brand, you can start working on the visuals. Your brand is the overall people's discernment of your vision, content and products. Everything, including the result of your social media to your packaging design, influences the perception that others have of your brand. Branding is the difference between consumers buying from you or from your competitors.
Create a strong visual identity.
Your logo and website are often the first things people will see when they come across your company. So make sure they are visually appealing and reflect your brand. How do you create a unique one? Start by knowing your audience. Then, create a clear brand mission that stands out.
Develop consistent messaging.
It's important to have a consistent message across all of your channels. This means using the same tone of voice and keywords in your marketing materials, social media posts, and website content. This will make your brand more recognizable to its target audience, which creates a more reliable and trusting relationship between the organization and its consumer or customers.
Engage with your audience.
One way to build trust with your customers is to engage with them on social media and other online platforms. Respond to comments and questions, and use social media to provide useful information or updates. This will help your audience feel connected to your brand and keep them coming back for more.
Research your competition.
See what they are doing right and wrong and learn from them. To get started, you must identify who your main competitors are and analyze your competitors' online presence. Then, gather more information you could use to improve your brand. You may use tools for competitive research.
Make sure your branding is consistent.
This means using the same colors, fonts, logos, and messaging across all of your marketing materials. Consistent branding is important as this builds that bridge by elevating consumer knowledge about your brand.
Make sure your branding tells a story.
Your customers should be able to understand who you are and what you stand for just by looking at your branding. Effective brand storytellers paint pictures of events, people, places, and experiences that connect audiences or consumers to the values a brand stands for.
Test your branding before you launch it.
Show it to a few people and see what they think. Make sure it communicates the message you want it to. How do you test a product before launch? There are many ways you can try. Great examples are paid surveys, market research mobile apps, and freelance market researchers are all cost-effective ways to test your product.
Stay up to date.
As your business grows, your branding should evolve too. Keep your eyes open for new trends, and make sure your branding stays relevant. Make sure to do consistent research, especially on your competitors. You don't want to miss some trends they currently apply to their brand.
You may also like: 5 Branding Best Practices All Businesses Should Be Aware Of
Image source: Shutterstock.com