Click here to get this post in PDF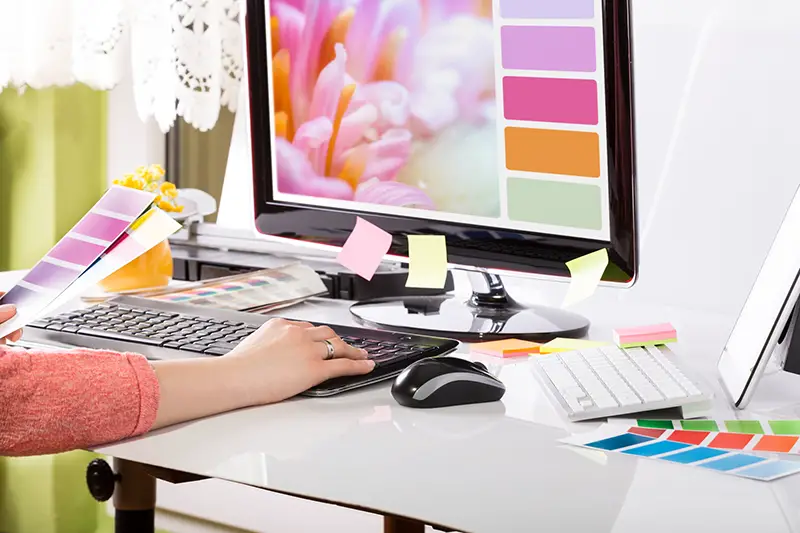 In recent years, a lot of focus has been placed on what is known as "feminine brand design," which refers to developing a brand with female customers in mind. In this post, a seasoned designer offers her expert opinion on how to build a feminine brand from a marketing standpoint.
What exactly does it mean to take a feminine approach to branding?
A focus on values and characteristics that are traditionally associated with femininity, such as empathy, caring, genuineness, and community, is one of the defining characteristics of a feminine approach to branding. Its goal is to establish a brand identity that is congruent with the priorities and passions of women, who are typically the major decision-makers in matters pertaining to the acquisition of goods for the home.
The emotional connection between the brand and the consumer is frequently emphasised in feminine branding. This is accomplished by the utilisation of narratives and visual components that elicit pleasant feelings and a sense of belonging. Additionally, it may emphasise inclusiveness, social responsibility, and sustainability, all of which are qualities typically associated with a feminine approach.
A more collaborative and caring connection between the company and its audience is the goal of a feminine approach to branding. This is in contrast to a masculine approach, which may emphasise power, competitiveness, and individualism more. This strategy may be useful for businesses that wish to appeal to a wider audience by highlighting the attributes that have historically been associated with femininity. It can also be effective for brands that target female consumers specifically.
The Importance of Color in Feminine Marketing and Branding
When developing a brand for women, selecting the appropriate hues is of the utmost importance. It is possible for traditionally "girly" colour palettes, such as pink, purple, and pastels, to be quite successful when used in the context of feminine companies. However, if you want to be noticed, you need to go above and beyond what is expected of you and experiment with hues that span a wide range. This will make the brand more remembered by the people who are its target audience for it.
The Importance of Typography in the Development of Feminine Branding
Typography is another aspect of branding campaigns that has to be carefully considered. The typeface used for a brand, particularly one that was created with women in mind, can convey the appropriate message and elicit the appropriate emotions. For example, a delicate and flowing typeface can express refinement and elegance, whereas a bold and geometric font can depict authority and authority. A strong and geometric font can portray authority and authority. Before deciding on a certain typeface, designers should give some consideration to the meaning they wish to convey with their creation.
The Importance of Pictures in the Process of Developing a Feminine Brand
The use of imagery, in addition to colour and typography, is essential to the design of feminine logos. Images that do a good job of capturing a sense of femininity often include portrayals of women, floral patterns, and delicate artwork. A strong emphasis should be placed on visual attractiveness, although avoiding tired design patterns should also be a priority. In order to stand out from the competition, fashion designers need to provide fresh perspectives on conventional representations of femininity.
Criss Rosu, a Designer of Feminine Brands, Offers Some Words of Wisdom
Criss Rosu, a feminine brands designer who specialises in designing and illustrating feminine brands and developing companies for women, offered some words of wisdom concerning this particular topic. She contends that the most desirable qualities of a female brand, rather than aggressiveness, are one's capacity for strength and self-assurance. A company's name should also be synonymous with elegance and refinement. To do this, it is essential to give consideration to a wider range of factors than only the colours and typefaces.
It is challenging to develop a brand that is attractive to women since it requires careful consideration of a wide range of factors, including the colour palette, the typography, the layout, and the imagery. The ability to successfully appeal to women on an emotional level while keeping a sophisticated style can help designers stand out in a notoriously competitive industry. Those companies that have been built with the qualities of charm and allure that are attractive to women at the forefront of their minds are the ones that can successfully appeal to women.
You may also like: 8 Graphic Design Trends that Will Define 2022
Image source: Depositphotos.com