Click here to get this post in PDF
There are many apps that help small businesses with graphic design. Some are used for website design and coding, while others help with layout flyers and brochures, not to mention professional design apps. When you create promotional graphics for your business, you know that the text part plays an important, if not crucial, role. And, that's where Art Text is unbeatable. This graphic design software for Mac helps you to create amazing typography graphics and the most diverse text effects for use in any design work.
Headings and Textual Art
Every business requires flyers, booklets and brochure design now and then to promote its services and products. All print documents have headings and subheadings, so, by designing them with various text effects, you will surely attract the reader's attention and deliver the required information.
With Art Text, you can create textual art on a transparent background that will blend the heading perfectly into any flyer, booklet or brochure design.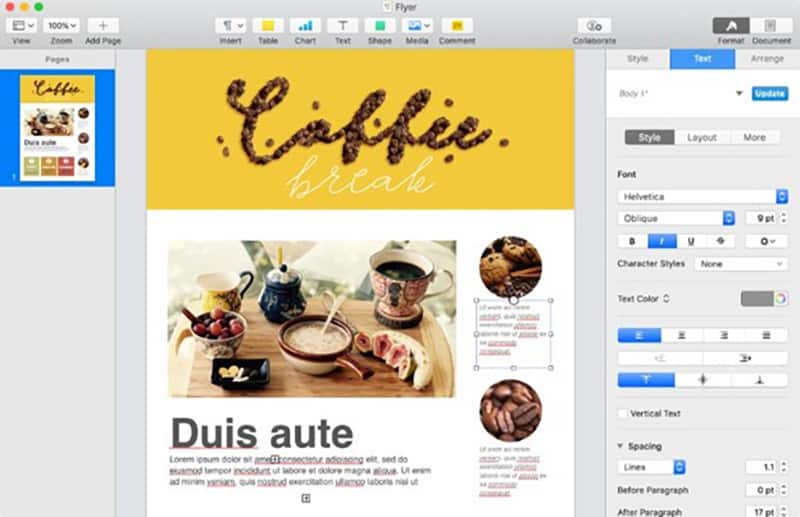 Social Media Graphics
Running your business channel on Facebook, Twitter and Instagram can be challenging. Posting just textual information is not enough, even if the content is very useful. Minimal graphics that accompany the post will attract new followers, especially if the graphics are made with a professional touch.
You don't need to hire freelance designers to create social media graphics; simply use Art Text. With this software, you can create compelling text messages or combine a text effect with other graphics.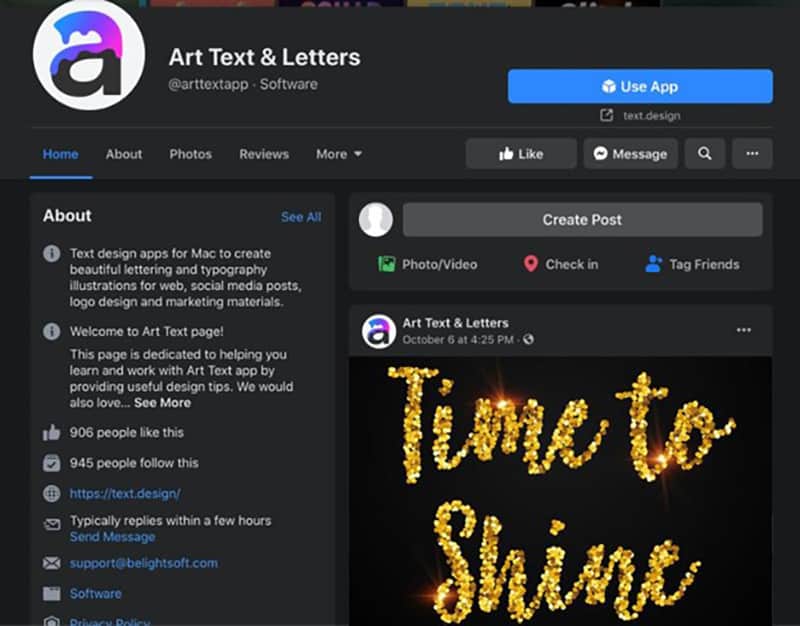 Photography and Posters
Professional photographers will enjoy Art Text for its text over image feature. Combining photos with text will help in creating posters, motivational graphics and even website design.
Different Typography Types
There are numerous typography types, and you should use the one that best suits your overall design and content. Art Text will help you create nearly any typography graphics you can think of without spending days learning all the design aspects.
3D typography is usually considered out of reach for amateurs. Art Text busts this legend thanks to its unique engine that automatically creates 3D text from the plain text that you type. Once your 3D text is ready, then you can work with 3D texture, lighting, surface, and other settings to achieve the 3D quality you desire. For beginners, Art Text offers various materials, bump maps, reflection, and environment preset for quick start and high-quality results in minutes. So, creating neon and glow, metal, ice and many other 3D text effects are available to all Mac users regardless of how advanced their design skills are.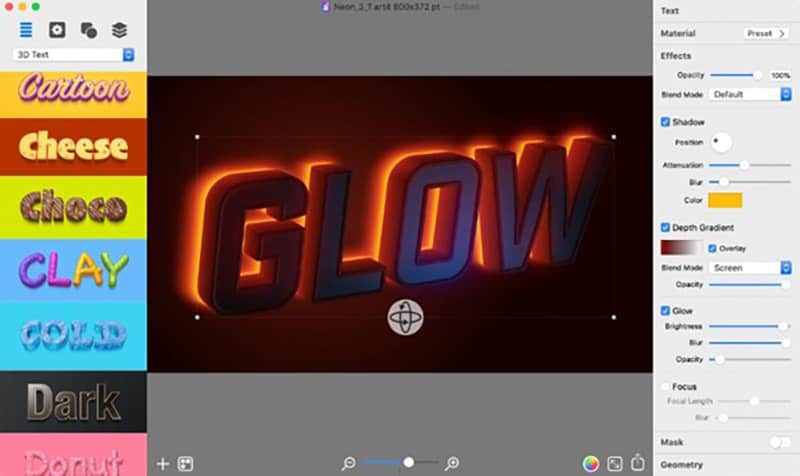 Watercolor typography is equally popular as 3D text graphics thanks to its handmade appearance. Printshop companies use Art Text to create watercolor postcard graphics, wedding invitations, and other greetings for their customers. Art Text offers a variety of watercolor texture fills and effects to make watercolor text look as if it is hand-drawn by an artist.
In addition to 3D typography and various 2D text effects, Art Text has an interesting feature called spray text. This feature lets you fill a text shape with a variety of different objects or even your own photos. Spray text typography can even be composed of coffee beans, sparkles, leaves, and flowers.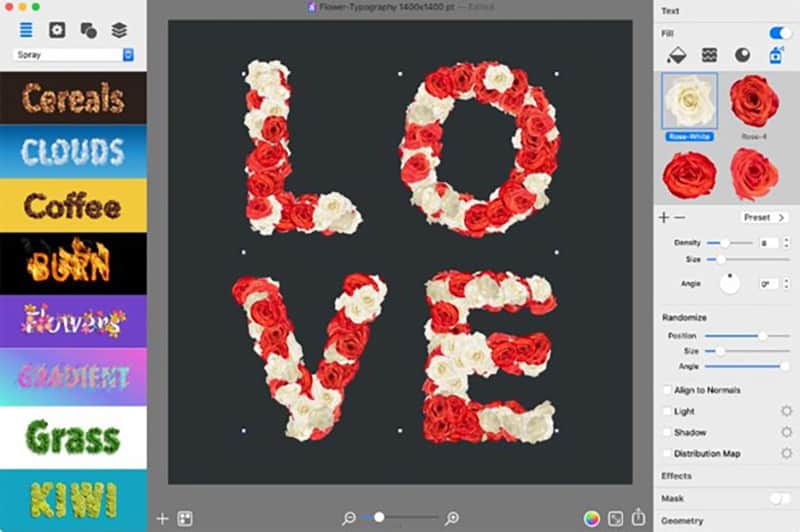 440+ Templates
The app provides a Design Gallery with over 440 ready-made typography templates. You can use any of the templates as-is, or even customize it to fit a design. These templates will save you time when preparing typography art for your extensive design needs.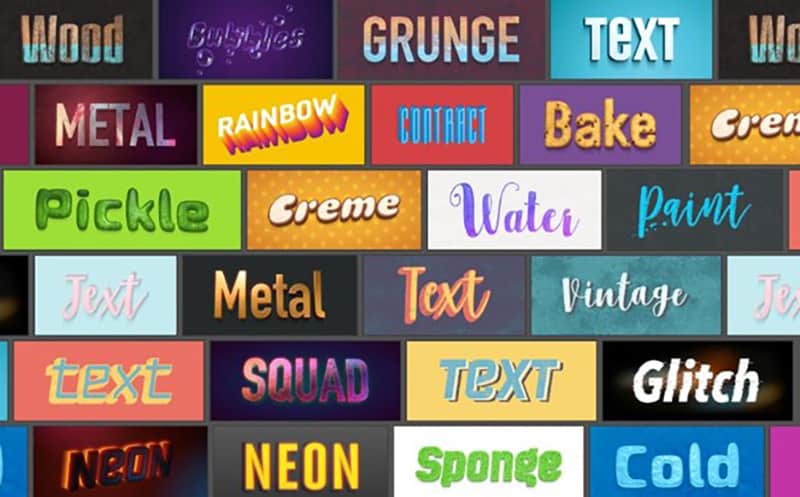 Export Options
Once the design is ready, you have several export options. The first is to copy the graphics to the clipboard and paste it immediately into other apps, such as Apple Pages, Keynote or Adobe Illustrator. You can also export it to one of the most common image format files, such as PNG, PDF, JPEG, TIFF, GIF and EPS. Last but not least is the ability to export 3D text to Facebook 3D Photo format.
Whether you are a freelance designer or run a print shop, Art Text is a must-have tool for creating artistic text effects and typography graphics. Even small business owners who like being involved in marketing activities will find Art Text very helpful and convenient.
You may also like: 6 Google Design and Development Tools for Your UI/UX Team