Click here to get this post in PDF
Employee retention should be on the top of the list of your HR department. According to The Guardian, people in the US are quitting their jobs in record numbers: almost 4 million quit their jobs in April alone, which represents the highest numbers since the government started keeping records for labor turnover in 2000.
When an employee leaves, the company is left to deal with expenses such as the cost of hiring and training a new employee. On the other hand, when employees stay longer, they become more advantageous to the company both financially and culturally. 
To help you reduce employee churn, we've compiled a list of 6 tips that will help your HR department improve employee satisfaction and increase your company's ability to hold onto valued staffers.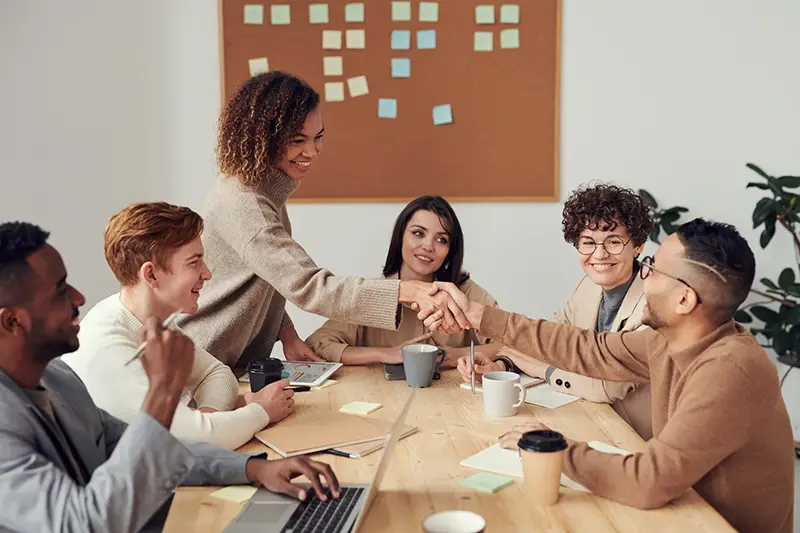 1. Hire the Right People
Retention starts from the recruiting process. Start by making an effort to identify candidates who are more likely to stay. There are some indicators in their resumes that can help you with this. For instance, you can focus on candidates who stayed for a long time in their previous jobs. 
Whether you're hiring remote workers or office workers, try to avoid job-hoppers whenever possible. If someone, for instance, has had five jobs in seven years, they are likely going to be difficult to retain.
In addition, try to identify candidates who share your outlook. Employees tend to stay longer at companies where they are aligned with the vision, mission, and values so identifying them during the recruitment process will pay off in the long run. 
2. Make Recognition a Part of Your Business Culture
You can foster a sense of employee engagement by recognizing and rewarding your employees for their efforts. This will drive them to work hard and stay with the company. 
In fact, more than 90% of HR professionals believe that rewards and recognition make employees more likely to stay. In addition, studies have shown that employees who have been recognized are over 60% more likely to stay at their current job within the following 3-6 months. 
3. Invest in Your Workers' Professional Development
Do everything you can to help employees identify ways in which they can grow professionally and encourage them to focus on learning new skills. Learning new skills will help them gain new competencies and abilities and makes it easier for them to adjust to the ever-evolving business requirements.
Consider giving your employees time to attend virtual events (webinars, conferences), providing tuition assistance, investing in mentorship and coaching programs, sharing self-paced learning resources, and so on. 
4. Have a Virtual Break Room for Your Remote Employees
Remote employees are especially prone to feeling isolated and lonely, so be sure to include them in your retention strategy. In an office setting, relationship building, and collaboration can happen informally through discussions after meetings or during water cooler conversations. Remote employees don't have such opportunities, but the good news is the recent shift to remote work has urged developers to find solutions to this problem.
Many companies now use tools like Slack to create virtual break rooms where members can have spontaneous conversations, meet people in the company, virtual coffee breaks, or even a virtual Christmas party. Your remote employees may not feel comfortable taking part in these events at first, so be sure to encourage them by prompting your in-office workers to join in and by asking managers to book time into employees' calendars to discuss non-work-related topics, chat, and so on. 
5. Allow Flexible Work Arrangements 
Even though a large number of offices start to reopen after the outbreak of the Covid-19 pandemic forced them to shut down, there are also many businesses that allow some of their employees to continue working from home. 
In fact, a recent survey found that one in three people working remotely would start looking for a new job if they were asked to go back and work in an office full time.
Obviously, remote work is here to stay, but if it's not an option for you, think about what you can offer as an alternative: flextime, compressed workweek, partial telecommuting? All of these options will help reduce stress for your team members and positively impact employee retention.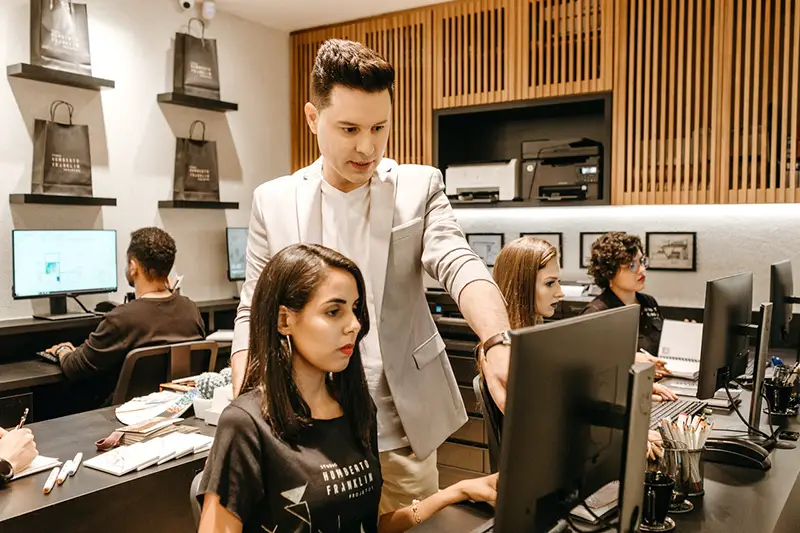 6. Offer Competitive Compensation Packages
Be sure to review your existing workers' salaries on a regular basis in order to ensure that they are competitive and fair. However, bear in mind that pay is only part of the equation. 
Work environment, opportunities for growth, bonuses, perks, and rewards all matter. Improving retirement plans and health care benefits can also help increase employee's satisfaction and increase retention levels. 
Final Thoughts
These 6 employee retention tips are just some of the ways your company and your HR department can boost your employees' satisfaction. Make sure to review your employee retention strategies frequently to check if they're aligned with the current market standards for benefits and salary and the best practices for developing positive workplace culture. 
You may also like: Key Strategies To Improve Talent Retention In 2021
Image source: Pexels.com