Click here to get this post in PDF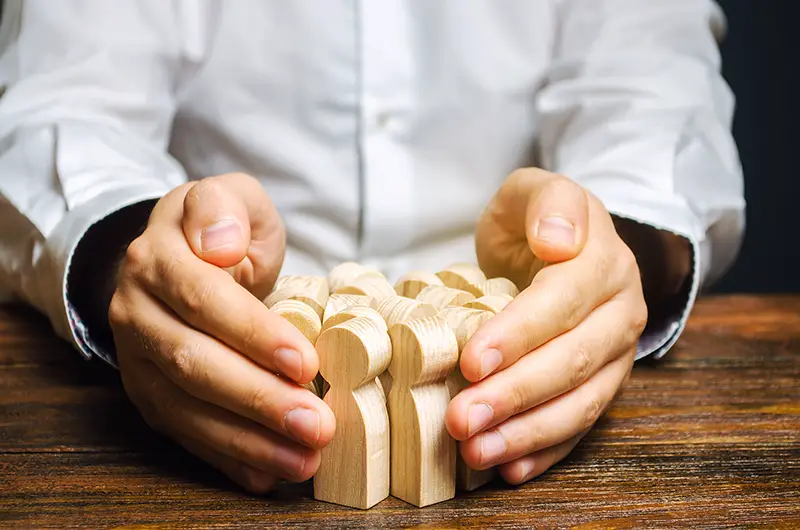 Poor staff turnover can negatively impact a lot of businesses. In addition, it can put a financial strain on many due to the costs associated with hiring, recruiting, and training. So, what's the solution? – Improving employee retention altogether. 
Although there will be times when you can't avoid someone leaving your company, there are a few steps that you can take to make sure most of your employees stay loyal to your organisation. Let's discuss some of them below. 
Improve Your Onboarding Experience
When some employers think of onboarding, their mind immediately goes to signing contracts and giving a tour of the office. However, your onboarding experience should be so much more than that. If you want to improve your employee retention, you need to think strategically about your onboarding process. The process itself should last at least a few months. 
Aim to set clear expectations for your employee's work and future at the company. Make a lasting first impression and communicate what they should expect in their first week. For more information on how to improve your onboarding process it is advised that you look online at some helpful resources.
Create A Desirable Work Culture
Creating a positive working environment is essential. If your workplace is desirable, your employees will not feel the need to leave and look for a job elsewhere. So, what can you do to achieve this? Encourage positivity in the workplace by showing your appreciation for your team. Take time to thank them for their hard work and encourage others to help each other out. Emphasise the importance of employee wellness by providing areas where they can take a break from their desks. Provide water fountains and fruit to ensure your staff are energised and ready for the day. 
Search For Outplacement Support
Outplacement services aim to help your employees who have to leave and find new career opportunities. It may seem strange to recommend outplacement services as a way you can help your company improve employee retention, but it's true. When you have to make people redundant, often those that remain get nervous and start looking for new jobs. When they see that you provide your employees with the advice, guidance, and support they need to transition into new roles, this can be very reassuring and calms nerves. It helps with employee retention as it helps them feel secure in the knowledge that if they are to leave, they would be safe with their career and income.
If you require the help of outplacement support, turn to Randstad RiseSmart for some guidance. Their team of experts specialise in talent mobility and can help your employees reach their full potential. They provide career coaches who can spend time working with them to help find out what they could be doing next.
Give Your Employees Opportunities 
Your employees may disengage with your company if they are not provided with opportunities further down the line. Most employees will want to progress in their careers, and failure to do so can lead them to apply for a job elsewhere. Providing your employees with opportunities helps them better their skillset and shows them that you appreciate them. It's a fantastic way to let certain employees know that their hard work has not been unnoticed. 
There are plenty of other ways that you can show employee appreciation, and career progression is one of them. It is worth looking online to identify different ways that you can appreciate your employees, as those who feel valued are likely to remain loyal to your organisation. 
Encourage Feedback
Some employees will leave, and unfortunately, there is nothing that you can do about it. However, you must welcome feedback from those who do go. Ask your staff if there are any areas where they feel like you could improve. This will help you to better your workplace culture and create a more desirable environment for your team moving forward. 
It is also important to welcome regular feedback from your current employees. Doing this shows them that you care about their opinions and respect what they have to say. It can help them to feel more valued. If you want to improve that all-important retention, it is time to start listening to your employee's feedback. 
Connect With Your Team
A huge part of making your employees feel appreciated is to connect with them on a more personal level. Your employees don't just want to feel like another cog in your busy machine. Instead, building lasting relationships can work wonders for your retention whilst helping your business to grow with a strong team behind it. Take time to connect with your employees both in and outside of the office. 
Work get-togethers can be a fantastic way to bring your team together. Create a team building event and use the internet to seek inspiration. Arranging a work lunch or a fun afternoon out helps your employees feel respected and appreciated for their work, making your company a desirable place to work. If your employees enjoy working for your company, they will have no reason to want to leave. This will work wonders for your retention. 
You may also like: How to Improve Employee Retention in Your Organization
Image source: Shutterstock.com