Click here to get this post in PDF
When we talk about recruitment on social media, Twitter is not the first social media platform you think of. That will probably be LinkedIn. However, Twitter is a true goldmine for professional recruiters. 
While your company's main goal may be to increase your Twitter following or bring traffic to your website, it's a good idea to also amplify your Twitter to find employees. How do you do it?
There's more to it than simply posting that you're looking for a new person to join your team. You can find perfect candidates using free Twitter analytics tools, analyze the job market using Twitter data, or use the power of your community. 
Let's go through these tips for recruiters and figure out how to find your next employee on Twitter!
Tip 1: Turn to your community
The first instinct to start recruiting on Twitter is to post your job openings there. But it's not enough to simply tweet "Looking for a …", attach a link to your offer and move on.
Well, if you want to promote your job offer on Twitter, there's a bit more to it. You need to use the power of your community to reach the right people. Thus your tweet needs to:
Attract attention — use pictures or GIFS to do that.
Contain a call-to-action — add something like "Share this link/tweet with your friends who might be interested in this job!"
Encourage engagement — ask people to tag their friends who might fit the role in the replies. This kills two birds with one stone: not only can your position be recommended to someone wonderful, but the engagement on the tweet also raises its chances to be seen by more people. 
You can post this tweet from your personal account or a company's account or both. 
By following these rules you can make sure that your tweet will get to the professionals you are targeting. 
⚡️ Customer Marketing Manager (🇬🇧) ⚡️

We need someone who can work with, and get to know, our customers straight off the bat. If you think you can help them get more out of Brandwatch, we want to hear from you: https://t.co/p9a0reNTwH

— Brandwatch (@Brandwatch) March 25, 2021
Tip 2: Analyze Twitter users to understand job market
Since Twitter killed its Audience Insights tab in Analytics in January, you can't just see who your followers are — but it's still possible to learn more about Twitter users in your niche.
However, you'll need Twitter analysis tools to do that. 
Social listening tools like Awario or Talkwalker can analyze Twitter mentions of a certain company, profession, or industry and tell you who are the people talking about it. Awario can give you their age, gender, locations and languages (if you're targeting remote workers), preferred social media networks, common topics of discussion and more.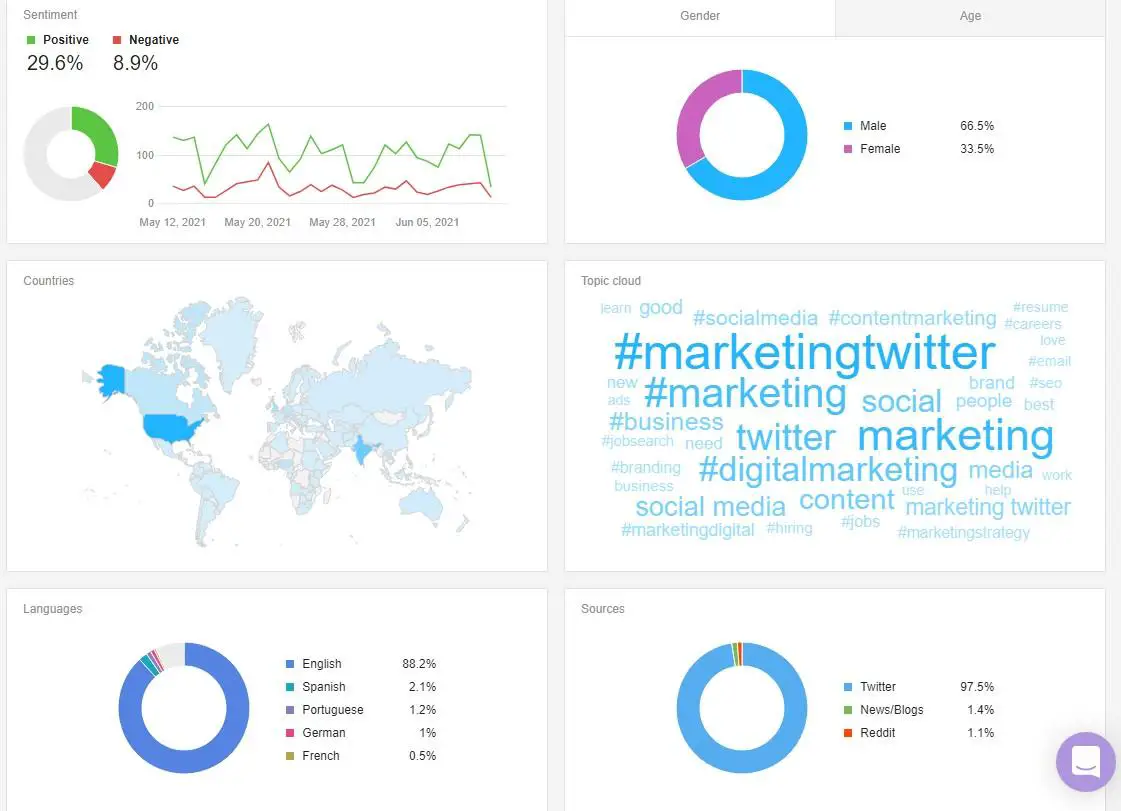 These insights can help you understand where you are most likely to find your new employee, how saturated the market is, and so on. Analyzing conversations in your industry helps you understand what aspects of your job are important to people and what aspects don't matter.
For example, let's say you run analysis for a "SEO specialist". You analyze all the mentions of SEO specialists on Twitter and find that a common phrase that's used in these conversations is "remote work". You can come to a conclusion that the opportunity to work remotely is important to your potential employees and you need to highlight this in your job offer.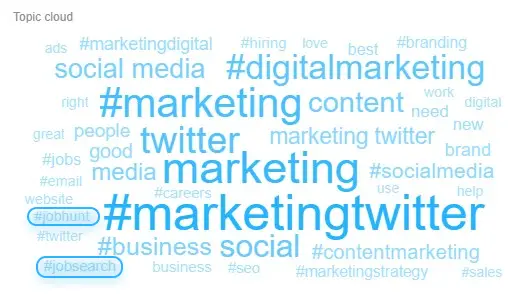 All in all, whether you are actually looking for your next team member among Twitter users or simply want to learn more about the position you are opening, Twitter is a great tool for recruitment!
You may also like: How the recruitment industry is evolving in 2022