Click here to get this post in PDF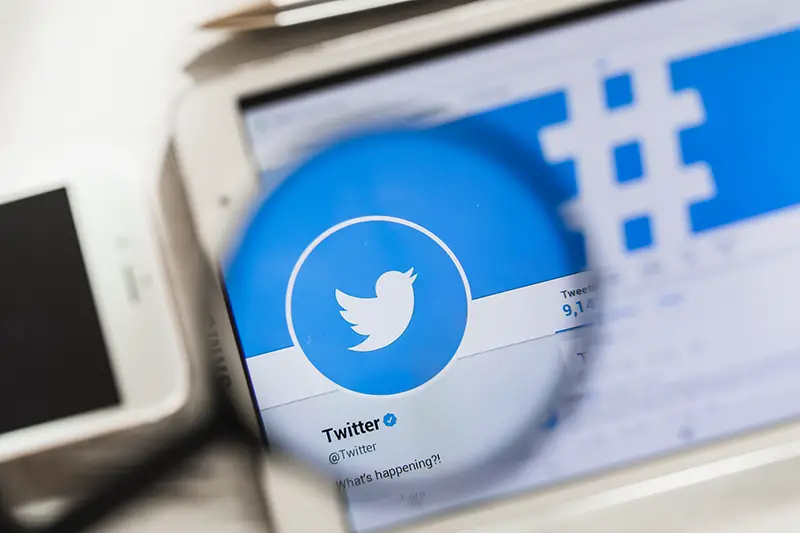 Twitter is a microblogging website that enables you to send brief messages of up to 280 characters each. You can write about whatever you choose, including what you are doing, reading, what you saw at an event, and even what you had for lunch. A "tweet" is the name for each message.
Twitter is an extremely flexible tool for companies. It can bring new business, connect with customers, share business tools and techniques, and foster partnerships. In essence, it's a fantastic method to promote yourself and your business. In this guide, we'll discuss how to set up a professional Twitter account for your business.
1. Getting Started on Twitter
Getting started on Twitter is easy; setting up an account only takes a few minutes. However, to create a business identity that resonates with your customers, you must apply more thought and planning to create a professional image. Here are the steps to follow.
The first step is to create an account by heading to the homepage of www.Twitter.com, 
Add your name, email address, and password, 
Click the "Sign up for Twitter" button.  
Once you are in, you must create and customize your Twitter profile by adding a photo, header, background image, biography, and background image. But before doing any of those things, you must consider each element.
2. Choosing a Twitter Handle for your Business
Usually, choosing a business Twitter handle (username) is quite simple. However, if your name is very popular or too generic, it becomes more complicated and can confuse you.
Things to think about when choosing your Twitter Handle:
You are restricted to 15 characters.
Keep it short and simple to type and Retweet.
Is your business name generic and easy to confuse with other brands?
Is your company name regularly miss-spelled? (You can create accounts with the common wrong spellings of your business name and point them to your Twitter account).
Use terms like "official" or "real."
Your @ username should be relevant and specific to your business. It should serve a purpose and be memorable.
When choosing your Twitter handle, consider the process you went through when choosing your company name. The same issues apply here.
Bonus Tip
You must build your community/network to get the most out of Twitter. The real power of Twitter lies in the ability to establish meaningful relationships with existing and potential customers through ongoing engagement. To do so, you can buy followers for Twitter and get started with your rapid yet continuous brand development. As a result, Twitter has the power to transform many businesses.
3. Customizing your Profile– Creating an Avatar
An avatar is an image that represents you or your business on Twitter. Individuals tend to use personal photographs, while many businesses use company logos. There are no hard and fast rules here. If you are a small business, using a personal photo can be worthwhile, as people like to see the face behind the business.
4. Adding a Header
The header serves as another bit of customization for your account. It is optional to have an image here, but it can be used to reinforce your company branding and image.
5. Adding a Bio
Your bio is very important and is one of the first things a user reads when visiting your page. Again character restrictions apply here – this time a maximum of 160. You need to clarify your business, why you are on Twitter, and why they should follow you.
Bonus Tip
Keep your tweets relevant to your business and "on message" in this situation rather than making comments about sports, soap operas, celebrities, or other topics.
6. Adding a Website Link
Adding a link to your website makes it easier for users to learn more about what you are and is an excellent means of generating traffic to your site.
7. Adding a Background
Twitter supplies several default backgrounds that you can choose from. However, they need to do more to identify your company. Working with a design company to create an image representing you and your business branding is worthwhile. The background is displayed behind your timeline.
Because the Twitter bio paragraph has a fixed number of 160 characters, you can also use the background to display additional information about your company. Use this area to describe your business in a bit more detail.
Final Thought
There you have it, the basic elements to create your Twitter identity. Getting your ID, bio, and photo right is vital, and you should be aware of the importance of these bits of information. This information needs to capture the interest of the person you have followed and make them want to click through to find out more about you and follow you back. You should see this as a window to your business.
You may also like: How Promoting Your Twitter Account Can Help Your Business