Click here to get this post in PDF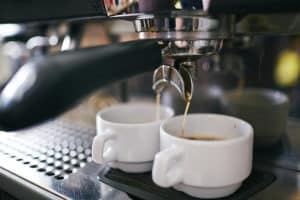 The hospitality industry is one of the few to have been largely unchanged by digital transformation. While technology has largely helped businesses, it has also brought numerous challenges to most industries, but not hospitality. In fact, hospitality businesses are more popular now than they ever have been. So, if you're thinking of getting into the industry there's certainly a lot of benefits to be enjoyed.
However, setting up a hospitality business isn't easy. There is a lot to think about and set up before you can take the plunge. Here, you'll discover how to set up a hospitality business the right way to ensure success.
Undertake adequate market research
Prior to deciding whether or not to start a hospitality-based business, you should conduct as much market research as you can. You'll need to see what competition is in the area, the type of customers you could potentially attract and how profitable hospitality businesses are in your area.
This is the key to success behind any start-up. Establishing there is a need for the type of business you want to offer is crucial. You'll want to gain as much understanding as possible of the industry, your potential customers, prices and competition.
Understand the law
All businesses are bound by laws and regulations and the hospitality industry is certainly no different. Whether you're looking to build a hotel, enter into a joint restaurant venture, or you're buying a catering business; there's a lot of laws and guidelines you'll need to adhere to.
Food laws are particularly important. As you'll be dealing with the public, there are many health and safety regulations you'll need to meet and ensuring any food is prepared, made and stored correctly is crucial. So, having a good understanding of hospitality employment law when you're starting out is a really important step.
Look into funding opportunities
While hospitality-based businesses don't face huge issues with funding for the day-to-day operations, they do typically require a lot of capital to get started. So, you'll want to look into the different funding options available.
You'll need to have a solid business plan in place which you can show to potential investors. This should highlight how you envision the company will make money over the next 5 years and anything that can back up your claims.
Finding the right staff
The challenges of starting a hospitality-based business don't end once you understand the legalities and you've secured your funding. You also need to ensure you're hiring the right staff. Customer satisfaction is paramount in the industry, so you need to make sure you're hiring friendly, professional and experienced staff.
The above is just some of the things you need to consider when starting a hospitality business. It is a lot of hard work and you will need to do a fair amount of research if you want to get it right. However, the time and effort you put in will really pay off.
You may also like: No Restaurant Is An Island: A Definitive Guide to Working With Other Companies