Click here to get this post in PDF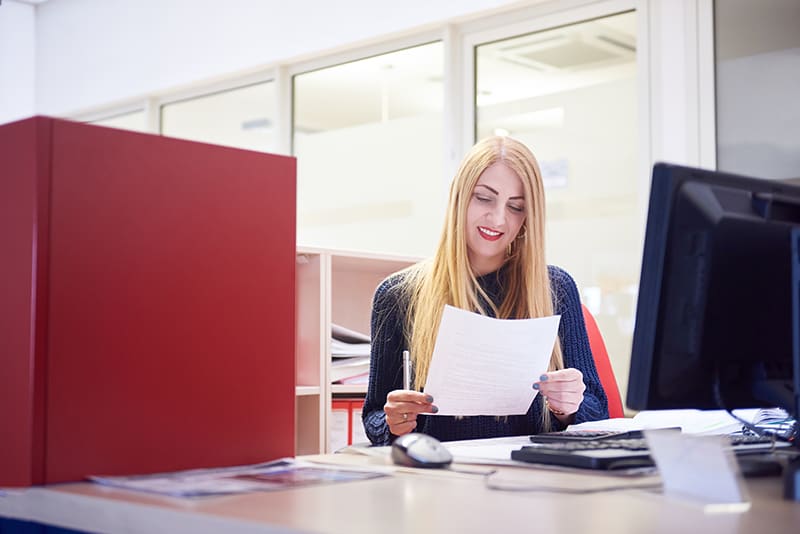 Saving money for your company does not necessarily require large scale overhauls of your current business model. In most cases, being smarter with fund decisions simply takes a little bit of critical thinking, and a little wit can go a long way.
Here is a look at some surefire ways to improve cost efficiency regardless of your business:
Consider Dropping The Landline
Phone lines are on their way out, and it's easy to see why. They are often expensive and unnecessary given the alternatives now available. Increasingly more small business owners are opting for cell phones or virtual phone lines to cut down on unnecessary costs.
Check For Paperless Options
The cost of paper, ink, postage, and other associated expenses adds up in the long run. Cutting down on printing unless absolutely necessary, and implementing something like a project management software can help you stay organized while also cutting down on costs.
Improve Your Online Presence
If your business is not online, you are missing out on a host of benefits. Social media can be extraordinarily effective at promoting your brand when properly utilized, and many times it can be done for free or at very little cost.
Businesses that don't craft an online presence quickly fall out of favor to companies that have done their due diligence and made an appealing internet brand. It's always a good idea to have all your bases covered and have a well-maintained profile on every social media platform.
Another added benefit is the ability to get feedback from customers. This gives you a great opportunity to fix any problems you may have overlooked and allows you to provide superior customer service.
Use Technology To Your Advantage
With certain simple adjustments, your company can save a tremendous amount of unnecessary work and hassle. For example, automating your accounts payable department, or using inventory software not only allows employees to spend more time on more meaningful work, but also cuts down on the likelihood of expensive mistakes from human error. Companies that are quick to implement technology like this are quickly finding themselves ahead of the curve as opposed to rivals that refuse to adapt.
Take Care of Credit Card Debt
Over time, how you handle credit card debt becomes a factor that can make or break your business. Interest rates and fees can creep up on you, and that's exactly what the credit card company hopes for. Don't fall victim to the interest rate trap and keep a keen eye on your credit card debt. Filing for business bankruptcy could land you in court and impact your personal credit score.
Look Into Alternative Workplaces
Ensuring a traditional location for your business can amount to huge costs, sometimes unavoidably. However, if you keep an open mind and know exactly what you need and what you don't, you can occasionally benefit from dramatic cost reductions.
Coworking spaces can be a great change of atmosphere for your business. For one thing, they are generally quite cost-effective. They also offer an interesting and vibrant atmosphere due to the other inhabitants of the space, which include different companies and offer a glimpse into a world other than your own.
For certain business models, a home-based business is also a viable option today. This way employees can simply telecommute, which is hard to beat as far as employee satisfaction.
Think About Opting For Refurbished Equipment
Brand new equipment isn't always the best route to take. Usually refurbished equipment will be enough to do the job just as well at a fraction of the cost. Considering the astronomical costs of something like a new copy machine, getting a second-hand one makes all the sense in the world.
For a company to sell equipment as refurbished it usually has to pass certain qualifications. If you're buying from a reputable company, you don't need to worry about getting faulty products.
Bartering
Money isn't the only way by which goods and services can be exchanged. Bartering allows a deal to be made between two parties without any money involved whatsoever. Even the best businesses go through times of low-profit, and this is an example of when bartering is exceptionally useful.
If you have something of value that isn't money, that too can be auctioned off for goods or services you require. If you do a good job, the deed will generally be spread by word of mouth. The entire concept of bartering may seem antiquated or otherwise viable but it's still very much a world worth exploring.
Mind Your Budget
It's one thing to create a budget for your business, but the tricky part is often sticking to it. Unnecessary expenses can add up without you even realizing it if you don't go over things carefully and regularly.
Pay close attention to what expenses are absolutely essential and which you can forgo. Something that your business used to require is not always something it will need in the future. Cutting costs in your business isn't always easy.
Pay close attention to what you're spending money on, and see what you can do to cut back. Follow these tips for the most common and simplest ways to cut costs in your company.
You may also like: How Does Expense Tracking Help your Business?
Article by Susan Ranford