Click here to get this post in PDF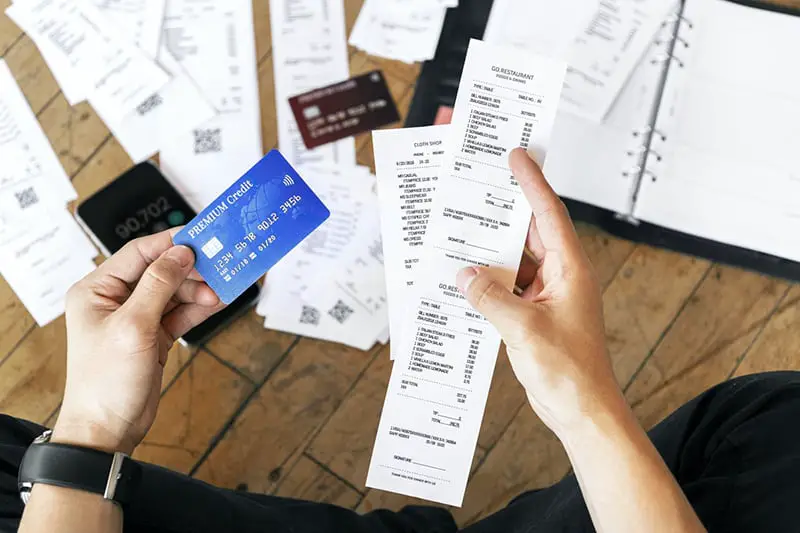 Bills, balance sheets, numbers, numerous contracts, and what not! Who said the trail of business is easy?
The thrill of business and ownership comes wrapped in the sheets of paperwork and a dozen of documentation responsibilities. As the wheels of business rolls down the path of time, it incurs costs and expenses, travels the trough of profits and crests of loss. And, above all, it requires documentation. Having a financial management strategy in place can make all the difference.
A company needs to document their expenses and investment because it helps them to analyze the trade trends over time. As the company grows in size, so does its expenses and intricacies. Apart from the investors, the employees also contribute to the frictionless running of the business, and there should be a tab of everyone's share. So how do we do it? The answer is Expense Tracking.
 Let's simplify this a bit. So what do we do when going for an off-site meeting? We submit the bills of our accommodation and travel expenses to the finance department for getting reimbursed. And then, the finance unit resolves the same and reimburses us.
This is just one of the examples of expense tracking. In short, it is nothing but just reporting, documenting, and approval for payment. But how beneficial is it? Let's find out how can Expense tracking help your business?
1. Tracks and Keeps a Tab of your Investment
Cash flow is of extreme importance in business. As a leader/manager, keeping a record of your expenses gives you a sense of clarity when you are managing your budget. It also keeps you financially aware round the year and not just in the tax season. The tab helps you make better decisions and gives you a holistic idea for allocating money to different ventures and portfolios.
2. You are prepared for the Tax Month
If there were a list of most dreadful tasks in the world, filing taxes would have topped the list. Keeping a daily record of all your expenses (big or small) will help you to wade across the ocean of taxes with the utmost ease. Also, few expenses are deductible i.e., you do not pay taxes on them; make sure that you have the list with you before seeping into the mammoth work of filing taxes. Some of the tax-deductible expenses include:
● Office supplies
● Bank fees and interest
● Home office expenses
● Education
● Business meals
● Telephone and internet expenses
● Travel expenses to attend client meetings
3. Keeps the Reimbursement Task Easy
From small scale to large scale, all business requires extensive travel for meetings, conferences, and seminars. Thus it becomes quite important to have an integrated system to reimburse your employee's expenses in the stipulated amount of time. This system gives you a better idea of operational costs and enables you to timely manage the reimbursement requests.
4. Facilitates Better Business Forecasting
Tracking expenses helps us to explore and analyze the ventures that bring profit to the firm. It also helps us to present a detailed plan to the prospect inventors by giving them a glimpse of the sectors where the business can flourish. And, the great thing is that all of this does not require rocket science but can easily be achieved by the just be recording your investments. In this way, your stakeholders also get a clear picture of day-to-day activities, which builds trust and enhances the organization's credibility.
5. Elements of Expense Tracking:
The easiest way to understand it is to break it into segments. You can start with your income source and then explore your fixed and variable costs, which will help you strategize better and cut costs wherever necessary.
·         Your source of Income
If you've multiple businesses, categorize them and calculate the sales figure with the gross income from each source. This might seem like a small step, but it is a vital point in creating an effective business strategy.
·         Fixed Expenses
Multiple expenses are fixed for every business, i.e., you cannot cut any slack from here. Usually, these are the maintenance bills and electricity bills. They're pretty much going to be the same, so you need not use much of your valuable energy in calculating these.
·         Variable Expenses
As their name suggests, they vary every month. There may be some urgent repairing work that has sprung up in the office or the additional charges you pay due to inflation. These can scale up and scale down as per the demand of the business system.
·         One Time Investment
Multiple things are just a one-time investment for our business. These can be anything from fancy furniture to any lifetime subscription of software. Any maintenance cost for these will come under the fixed expense category.
Can I make all of this easy?
Well, the answer to this query is YES! How? Just by adding a system to your expense tracking idea. Confused? Please don't be. We'll narrow it down for you.
Expense Tracking System such as the one offered by www.travelbank.com keeps a record of all your expenses and sales. There are multiple possible advantages to this. We're listing down a few.
It cuts down the manual work of collecting and storing data from physical receipts. You can add an e-receipt to its database.
No more haggling through multiple files for a single document, you can find them all at one place with the utmost ease.
It helps in better analysis for future investments as the comparative study gets a broader base. The insights of the trend and the past investments together help the firm to make more informed decisions.
Most of these systems can be easily integrated with the accounting software and travel management systems which helps the finance team speed up expense reimbursement.
The usage of this system is not limited to numbers and bills, but they're also designed to scrutinize any official document for policy violations and related frauds. Moreover, you can easily customize your expense tracking system as per your need and without breaking a bead of sweat out in auditing your accounts.
You may also like: Tips for Keeping Your Small Business Accounting on Track