Click here to get this post in PDF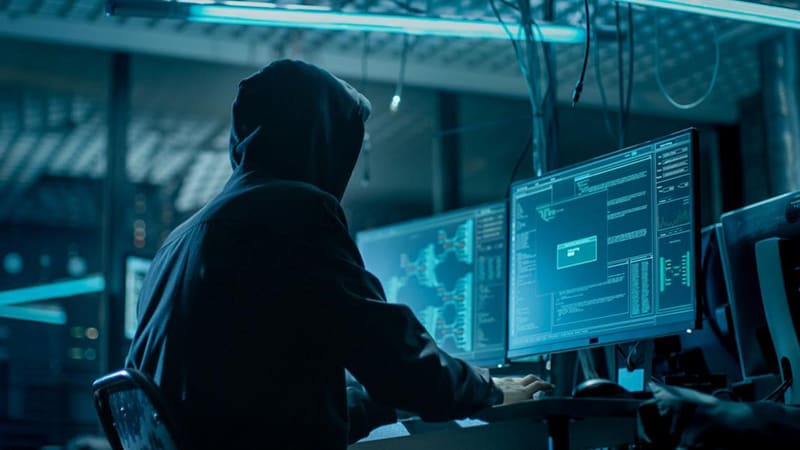 You rely on the Internet to connect with your customers. About 53 percent of American businesses report being hacked in the past year.
Cyber attacks cost small businesses $200,000 on average, and these attacks put many of these companies out of business. Learn how to protect your business and how to protect your computer from hackers with these tips.
Protect Your WiFi
Make sure you protect your WiFi connection with an encrypted password. Do not just use open or public WiFi for your business. Criminals can download illegal files and steal your connection if you are not careful.
Use a Firewall
Install an outsider firewall, like Cisco or Fortinet, in addition to your Windows firewall. Using a firewall helps channel your activity and alert you of any possible intrusion. Make sure your firewall is enabled before going online.
Update Software
Make sure you always install any new updates to your operating system. These updates typically include security fixes. You should also make sure any apps are also updated, and you can set that up for automatic updates.
Check the security and privacy settings on your browser in addition to updates.
Download Anti-Virus Software
Computer viruses are everywhere. Malwarebytes threaten your operating systems and can steal important information. Viruses are not easy to spot, and you may not know you have a virus for a while.
Antivirus detects these threats in real-time to make sure your information is safe. Don't forget to schedule regular virus scans after installing the software.
Secure Passwords
It's important to use secure and complex passwords. Passwords should have at least 8 characters and a combination of lower- and uppercase letters. Use computer symbols to help make them more complex.
Avoid using combinations that can be tied to you such as names or birthdays. You should never reuse passwords either. If you are worried about remembering passwords, try using a password manager.
Be sure to educate employees on proper passwords and require them to update regularly. You should also password protect all devices, like smartphones, tablets, and laptops, in addition to computers for an added layer of security.
Back-Up Your Information
Make sure you back up your information in case you have a disaster or get hacked. Information can be erased quickly, so you should either use an external backup hard drive, IT support, or a business cloud.
Avoid Spam Emails
Make sure you don't open spam emails or click on links. Phishing emails mimic trusted sites and can be harder to detect than before. Never open attachments or links if you are not expecting this information. 
Be sure to educate employees and discuss what to do if they accidentally opened an email link. 
How to Protect Your Computer from Hackers Final Thoughts
Now you know how to protect your computer from hackers. It's important to use secure passwords, update your systems regularly, and avoid spam.
Use anti-virus software and firewalls for more security. Be sure to keep your employees updated on ways to keep their computers safe and develop a protocol if someone suspects an issue.
If you are looking for other business advice, keep checking out our site for the latest trends, ways to save money, and other ways to keep your business safe from cyber-attacks.
You may also like: How to Make my Office 365 Account Unhackable