Click here to get this post in PDF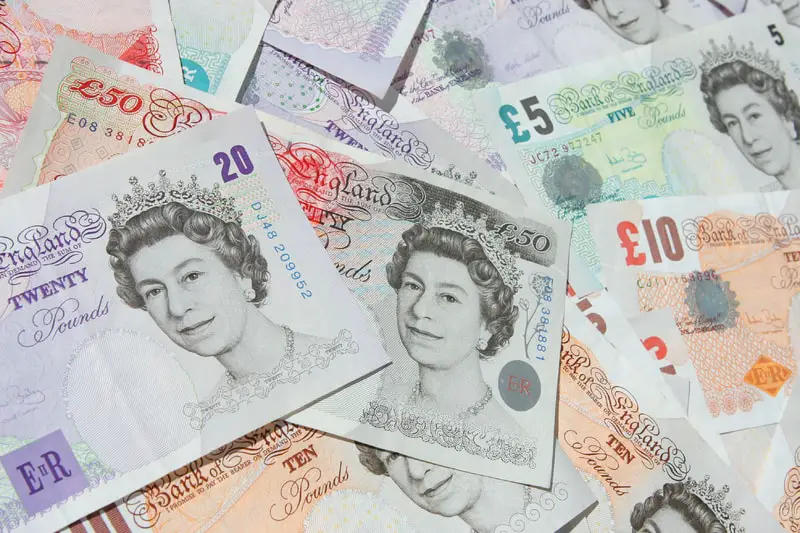 So here are a few simple steps that you can take to make sure that you get paid in full, on time, every time.
1. Do a bit of research
If you haven't worked with the client before, then check them out. Do they come from within your network? Do they seem professional? How long have they been established? Check out their website and google them to find out whether they seem like an 'honourable' business person and not one who is going to do a fast and dirty on you. Only work with clients you have a good feeling about.
2. Get a guarantee
If you are contracting with a corporate entity that hasn't been established very long and/or doesn't have significant assets, then in addition to the company signing your terms of business you should require the owner to sign your terms in his or her personal capacity. This means that if the company goes bust or is wound up to escape liabilities, you can still bring a claim for non-payment against the owner in his or her individual capacity.
3. Ask for payment upfront
The most important and easiest thing that you can do to ensure that you get paid in full, on time, every time is to ask for the payment upfront. Your client has no greater motivation to pay you in full and on time when they're in a hurry to benefit from your services.  If you are working on a retainer, ask the client to set up a direct debit, which eases the admin for both of you. If it is a big project, ask for 50% upfront and 50% on completion or phased payments subject to certain milestones.
Clients are more likely to be willing to pay upfront if (i) they think it is a no-brainer that you will do a good job – for this, you need to include lots of testimonials and case studies on your website, (ii) you offer a tangible benefit of paying upfront eg a fixed fee or a small discount (eg 5 to 10%), (iii) you offer a guarantee that if they aren't happy, you will amend the work without further charge or offer them a full or partial refund and (iv) perhaps most importantly, they know, like and trust you – either through a network or by a free one on one meeting or phone call.
4. Take your business seriously
The mindset is important. If you don't take your business seriously enough or really value what you do, you may find that your clients don't either. This is likely to lead to your clients not paying your invoices on time or at all and you not chasing them for it or even worse, just doing lots of "favours" for clients without charge at all.
5. Incorporate professionally drafted terms of business
New legislation was introduced on 16 March 2013 that aims to create an environment where paying on time is the norm and late payment is seen to be unacceptable across the business community. It is now the case that if you don't have terms which state otherwise, for contracts formed on or after 16 March 2013, businesses must pay your invoices within 60 days provided it is not unfair to your client (whatever "unfair" means…)
But what is a far better idea is to invest in getting a good lawyer to draft you terms of business tailored to your business. Then you can require payment terms of much less than 60 days – you may think 30 days is the norm but why not make the invoice payable on presentation?
In addition, well-drafted terms of business establishment you in your client's mind as a professional and set the tone for the rest of your working relationship meaning they are much more likely to pay on time. They also help by outlining the specific expectations and parameters of the assignment or project, so that neither party can later say that they were misunderstood in any way and reduce the scope for dispute. Moreover, professionally drafted terms provide you with a clear basis to bring a claim against a client for non-payment should it come to that. It is going to be much messier to bring a claim for non-payment if your agreement was verbal or spread out in email correspondence.
As a small business owner, you need to invest in professionally drafted terms of business to protect your business (for many more reasons than set out above). If you don't have any, you need to contact me right now and take advantage of my special offer for readers of this magazine – 25% off my standard fees. Check out my 50+ raving testimonials (website details below) to be sure that I am going to provide you with a service that is second to none at a price that won't break the bank.
6.  Charge interest
If you don't have your own terms of business that state otherwise, then you have the statutory right to charge interest at 8 percentage points above the Bank of England's reference rate. However, it is much better to have an express term in your contract that you can point to in order to encourage a client to pay up. I find that an email requesting payment and referring to the right to charge interest often focuses on the mind of those businesses who have been "too busy" to make payment.
7. Invoice timely and accurately
Invoice for the right amount when you say you are going to invoice. If you let things slip, this sends a signal to your client that your payment is not that important. And if you leave it 6 months or so to invoice them you may find that their finances have changed – worst case scenario, them having gone out of business meaning no payment for you.
8. Make it easy for your clients to pay
Include all the information your client could possibly need on your invoices such as your name, address, phone number, email address, project name, reference number, payment amounts, VAT number, purchase order number, and your bank account details, etc. Most businesses these days have access to internet banking and this likely to be the easiest way for businesses to pay and the fastest way for you to get your hands on the payment. Paying by cash or cheque is more effort for clients and could lead to a delay in your being paid.
9. Have a follow-up process
Diarise, when your payments are due and then diarise, follow-ups twice a week. Design a sequence of emails to send in the event of late payment, starting with politely reminding the client of the payment terms, then reminding the client about interest and escalating to stating that you have no alternative but to bring legal action and pointing out that under new legislation (for contracts formed on or after 16 March 2013) you can also claim against your client for your own costs of bringing the action (including reasonable legal fees). You can (and should) also pick up the phone to the client to find out if there are any problems with payment. This often embarrasses the client into paying right away… If the client still isn't paying, you need to send them a letter before action. If that doesn't work, you might want to look into debt collection agencies or if you are brave enough, taking your client to court.
But if you follow all of the advice in this article, it shouldn't come to that… Good luck!
Disclaimer:   The information contained above is based on English law only and is provided for information purposes only. The contents of this article are not intended to amount to advice and you should not rely on any of the contents of this article. Professional advice should be obtained before taking or refraining from taking any action as a result of the above contents. Suzanne disclaims all liability and responsibility arising from any reliance placed on any of the contents of this article.
About the Author
Suzanne Dibble is a multi-award-winning business lawyer with vast experience ranging from acting for plc's on billion-pound projects to helping micro-businesses with their day to day business law requirements.
Having worked with Richard Branson, Simon Woodroofe, and many other famous entrepreneurs and has been a board director of a £100m+ turnover company, Suzanne is particularly commercially minded and entrepreneurial in her outlook and clients appreciate her practical, jargon-free advice.
Suzanne was runner up in the prestigious Solicitor of the Year Award at the Law Society Excellence Awards 2011 and was also shortlisted in the Excellence in Client Service Award.  Suzanne has won many other national awards.
In her spare time, Suzanne loves learning about internet marketing and spending time with her young family.
You may also like: 8 Approaches to Supercharge Your Own B2B Earnings Efforts