Click here to get this post in PDF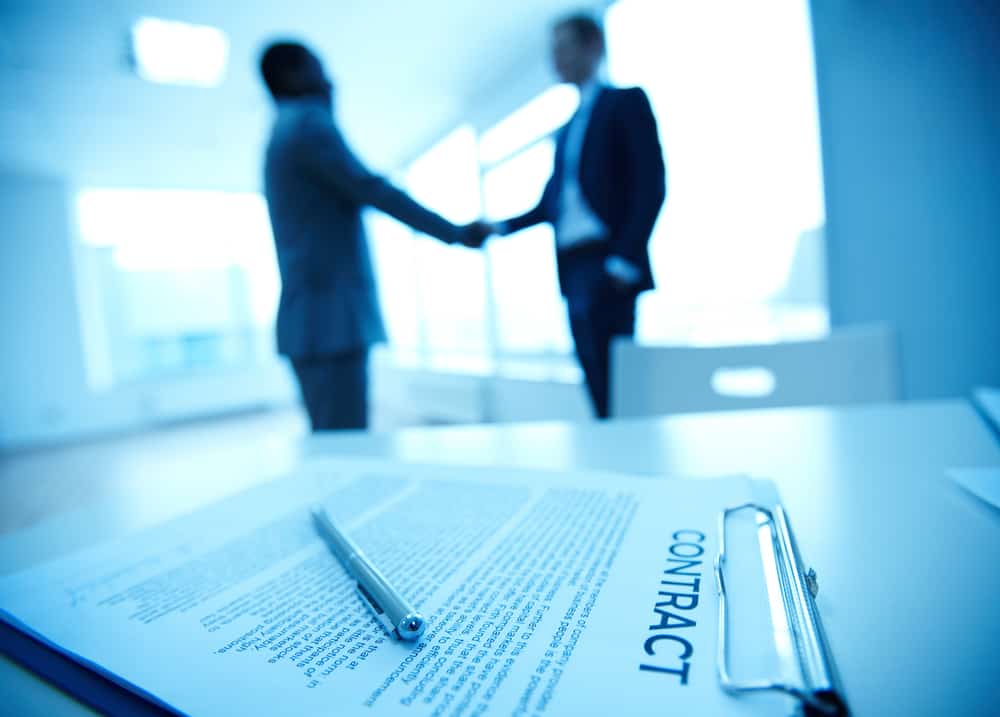 Your standard terms and conditions (i.e. the legal basis on which you are willing to do business with your customers) are one of the most important business documents you should have and they should be the first legal document that you put in place when you are starting a business.
Many people don't have standard terms full stop. This is just lazy as you are not even attempting to try to protect your business. A lot of people try to cobble together their terms of business by copying from a number of different websites but you could come a cropper with this for a number of reasons (not least because the lawyer who drafted them could sue you for breach of copyright).
What every business should do (regardless of its size) is invest in getting a trained lawyer to draft terms of business that are specific to your business and fully protect the business that you are working so hard to grow. You can then use these terms for each future transaction, with you just stating the points particular to each customer (such as the exact services or goods and price) in the purchase order or in a schedule. So your initial investment is miniscule when you work out the cost per transaction and when you compare this to the money, time and stress it will cost you when things go wrong if you don't have terms, getting killer terms in place is a no brainer.
Here are my top 7 reasons why you need killer terms of business:
1. They create certainty as to the agreement between you and your customer
Oral contracts are in theory just as enforceable as written contracts, but the main problems with oral contracts are evidence and certainty. You may forget some of the terms that have been agreed with the passage of time or there may be a dispute as to what was actually agreed.
Similarly, with emails back and forth, it can be difficult to work out what was actually agreed. It is much easier to have your killer terms that clearly set out the position on all important matters.
It will also cost you a lot more in legal fees if you have any dispute if a lawyer has to spend time reading through chains of emails to work out what the contractual position is rather than it already being drafted in plain English (or whatever language your terms are written in) in your killer terms
2. They help to minimise legal disputes and the chances of you being taken to court
With killer terms, the chance of a legal dispute is minimised as the customer's lawyer will advise the customer that the terms are clear on the matter and they would have little chance of winning if the matter were to go to court. Accordingly, you are less likely to be taken to court. Happy days!
3. They help you to enforce your agreement
If you have your killer terms in place, it will be clear where a customer has breached the contract. Written contracts are much easier to enforce should you wish to take a customer to court (for example for non-payment).
4. They help you to cover all of the important matters and not overlook the things that are less obvious as a non-lawyer.
you will probably consider the more business related terms such as price, payment terms and delivery costs, but you may not think about limiting your liability, disclaiming your liability for failure or delay caused by force majeure, protecting your intellectual property rights and the passing of title and risk. A well drafted set of killer terms will fully protect your position.
5. They help you to provide good customer service
A clear set of terms and conditions that are applied consistently to all customers can really help with providing good customer service. Protections for you (such as specifying that you may not be able to deliver in the specified time in certain circumstances), will not come as a surprise to the customer when you seek to enforce a right specified in the terms. But moreover, in addition to including protections for you as the supplier, you can also include rights for your customers to provide them with reassurance as to how you will handle the agreement, for example sections on complaints, refunds and insurance.
6. They help to avoid mismatched expectations
Mismatched expectations are not good for your business. For example, if you are supplying products, your customer may expect delivery within 2 days. You might actually require 2 weeks as you are importing the goods from overseas. If you spell this out clearly in your terms and conditions, you will have less disgruntled customers and save time on administration in answering calls from customers wondering where there products are.
If you are a supplier of services, a written contract is almost more important for this reason. If you are a website designer for example, the specification for the website should be as detailed as possible so that there are no mismatched expectations as to timescales, layout, further charges etc.
7. They help you comply with the law
Certain law and regulations in certain jurisdictions require you to communicate certain matters to your customers in writing before the contract is formed (such as e-commerce and distance selling regulations in the UK). With your killer terms, your lawyer will have taken care of all of that for you meaning less sleepless nights for you.
And as a bonus point, if you have an exit strategy for your business and are hoping to sell it one day to provide for you in your retirement, any buyer is going to want to see that you have had killer terms in place for all your transactions so that the risk to them in taking on the business is minimised.
So you know what to do… If you don't already have your killer terms of business in place, get some quotes from some recommended lawyers and take action today! You won't regret it.
You may also like: How To Ensure You Get Paid In Full, On Time, Every Time
Disclaimer:   The information contained above is based on English law only and is provided for information purposes only. The contents of this article are not intended to amount to advice and you should not rely on any of the contents of this article. Professional advice should be obtained before taking or refraining from taking any action as a result of the above contents. Suzanne disclaims all liability and responsibility arising from any reliance placed on any of the contents of this article.
About the Author
Suzanne Dibble is a multi award winning business lawyer with vast experience ranging from acting for plc's on billion pound projects to helping micro businesses with their day to day business law requirements.
Having worked with Richard Branson, Simon Woodroofe and many other famous entrepreneurs and having been a board director of a £100m+ turnover company, Suzanne is particularly commercially minded and entrepreneurial in her outlook and clients appreciate her practical, jargon-free advice.
Suzanne was runner up in the prestigious Solicitor of the Year Award at the Law Society Excellence Awards 2011 and was also shortlisted in the Excellence in Client Service Award.  Suzanne has won many other national awards.
In her spare time, Suzanne loves learning about internet marketing and spending time with her young family.
www.lawyers4mumpreneurs.com