Click here to get this post in PDF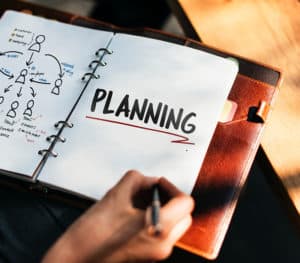 Business continuity is defined as the ability of a business or organization to deliver its products to customers in the event of disruptions or tragedy. The office move cannot be classified as a disaster, but it can affect the daily operations of the business. As a business owner in control of business office relocation, you will be worried about how to enhance business continuity during this period.
The article discusses the ways on how to ensure business continuity when moving offices.
Any successful office move requires precise planning, scheduling of the moving date and use of a professional moving company which has greater experience in office relocation. Office moving is never an easy task as it requires one to pay attention to small details. A professional moving company needs to appoint a project manager to intensify your move. A project manager will involve you from the pre-first planning stage to the final steps of the office relocation. The project manager issues the various directives to the moving office experts to ensure office relocation is completed on a particular budget and schedule; this will ensure the disruptions are minimal.
You should inform your customers of a possible move by sending them a notice in advance and also by posting this information on the business website. You can also add the names and contact information for workers who will be present during the office relocation period.
Use technology to your advantage
If your business focuses on rendering knowledge-based services to your clients or render tracking information to your clients concerning the products which you dispatch, it's important to ensure that the information is kept on the cloud. In doing that, despite moving the clients will have access to all the information. This means that by relocating your office elsewhere won't affect your clients in any way. Most of the customers will not even realize a change in an office move.
With the help of VoIP and good telecommunication network, you are required to ensure that all the customer support calls are delivered to the corresponding employees. This will allow you to answer the calls while moving your business to another location. You can delegate several employees to the calls while working from their homes. Thus the customer care support will not be majorly affected by the office relocation.
Supervise the setup yourself
You don't have to hire a supervisor to supervise the set up of the new office, instead consider doing it yourself. When in charge you can be sure the disruptions will be minimal. Minor disruptions will ensure that there is proper business continuity. You need to have all the experts in place in advance. You may require electricians, network experts as well as plumbers and many others. You have to book them in advance. Once you are done with this, then you can start performing your duties in the new office immediately. As for unpacking its best to assign this task to a moving company as it will save you a lot of time.
When relocating your office, it's necessary to follow the above tips as they will ensure the disruptions experienced are minimal. By following these ways, you will be able to keep your clients satisfied and also ensure that moving office does not affect your business operation in any way.