Click here to get this post in PDF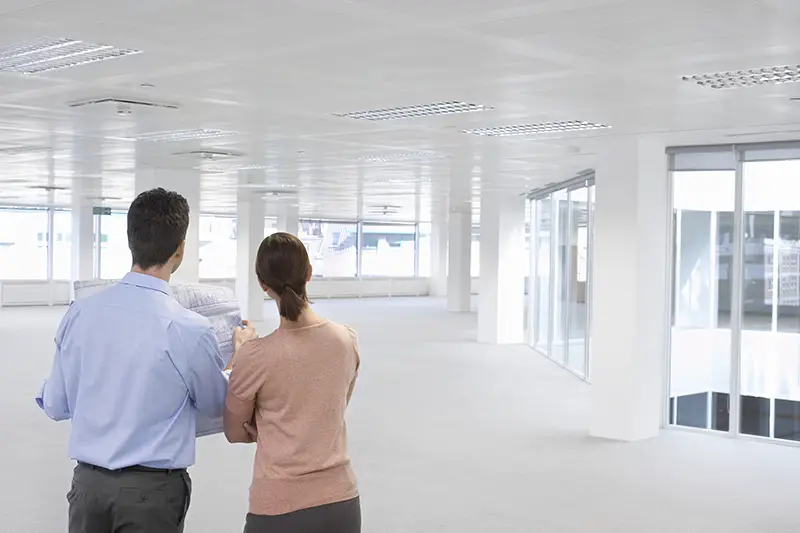 Moving your small business to a whole new location is more than just packing your boxes with stuff and hoping they reach their destination. It's a process that requires a number of steps to be taken in order for you to completely move not only your things but your presence on the market as well.
All in all, it's an experience that tends to be an overwhelming chore, but you do get to learn from it. The things that you learn will make your next time be a lot easier. In this article, we have made things a bit easier for you by presenting you with some of those necessary steps.
1. The Importance of Letting Everyone Know That You've Moved
The first thing that you learn is the importance of letting people know you are now at a new location. This includes both your customer base and your business partners and friends. Your physical address has to be changed in every online source, such as Yelp, Yahoo Local, Google Places, Chamber of Commerce information, AngiesList, and the like. It's bound to take time for you to do this, but it is a necessity. If your prospective customers have the wrong address and phone number, they won't be able to reach you, and you will be losing revenue. The same goes for your business partners, as they will surely want to know where they can find you.
2. Think About Automatic Payments
A factor that it is quite probable that you are going to forget about is the fact that every website that automatically charges your credit card will certainly be looking for you. The money will no longer go through, because you have changed your address, so it is essential that you update it at your bank or credit card company.
3. Weigh Advantages And Disadvantages Of The New Location
It is essential that you evaluate the potential new location where you are going to move. Thinking about the bottom line is important, but you also need to get the best possible place for your requirements in the long run. In the case that you choose a property that you are going to pay high taxes for, make sure that it's really worth it. It's great to find a place that will draw more customer traffic, but you need to make sure that the traffic is targeted and worth it. Furthermore, the new location has to be good for your employees as well.
4. You Learn How To Work Out Your Budget
You need to work out your budget and plan for all the future expenses related to moving your business. Check the commercial tax rate in your new location, so that you know how big your operating costs are going to be. You might decide that it's a good idea to go for a cost-effective property. But you need to think about the fact that renovation and utility costs might be big, so what you initially pay will no longer matter as much. It is also important that you talk to your professional relocation service about the costs of moving.
5. Ramifications of local and regional relocation
When you move your business, it is a probability that you might lose some of your employees along the way. This is the case even if you're simply moving to another part of town. Relocation is often the reason for your workers to re-evaluate their own career paths. The change simply won't go with everyone's plans. If you are moving to another region, it might be a good idea to offer incentives to the workers that you hope are going to stay with you. The chances are that you will be hiring new personnel after you move.
6. The Importance Of Power And Cooling Systems
It is essential that you evaluate whether the new location provides enough power for all your technology. While it is a fact that most properties today offer just enough power for today's efficient technology, in the case that your business is based on computing that requires intensive power, you need to make sure that it's available. Furthermore, it is important to know whether the new building provides enough ventilation and air conditioning. For your servers to work optimally, proper cooling is essential.
7. The Benefits Of Delegating Tasks
In order for your items to get to their new destination in perfect shape, you might want to consider hiring professionals to do the job for you. Experience and expertise offered by removalist Sydney professionals and similar companies ensure to relocate your items properly so that you don't encounter any unwanted damage. Make sure that you form a good relationship with them from the start, and go over all the necessary things. Book your move in advance, so that everything goes smoothly.
Business relocation is a complicated task that requires having a number of things in mind. But it's a process that you can learn valuable lessons from. Take all the factors mentioned in this article into consideration, from the people who have already done it before you.
You may also like: How to Ensure Business Continuity When Moving Offices
About the Author
Leila Dorari is a marketing consultant and a freelance writer from Sydney. She has been working with different companies for 5 years now. When taking a break from making new marketing slogans, she is either window shopping or exploring new ways to make her life more meaningful.