Click here to get this post in PDF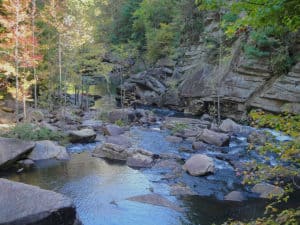 There are a lot of reasons to move. Some people move for economic reasons – perhaps there is a better job or a better offer in another city, or maybe you can make the same amount of money with the same amount of work but relocate to a cheaper area. If you've lived in a major city on either coast of the United States, you might sympathize with those that make this kind of relocation.
There are also noneconomic reasons. Some people simply prefer one area over another, either for reasons of natural beauty, lifestyle, or local culture and way of life. Even within a semi-homogenous country like the United States, there are a lot of regional variations. If the pace of life in New England is too much for you, the South or the West Coast might be an appealing option. People also move for family reasons. It is never a bad thing to be closer to your family (assuming relations are good!). Sometimes "family reasons" means that the kids need a better school system or need to be out in the country or the suburbs where you can give them the kind of lifestyle that you want them to have.
Any decision to move is going to include several – if not all – of these factors. No one moves for any one specific reason. It's no surprise then that each of our fifty states is more than happy to advertise itself and the different regions within its borders to residents of other states, hoping to attract the extra tax revenue and population that these intra-national migrants can bring.
The mountains and lakes of Georgia – a case study
Georgia is a perfect example of this. Realtors list all sorts of property in the state, from Atlanta and Savannah to their suburbs to the state's northern ends. Georgia mountain lake property is a particularly hot commodity, especially as the summer heats up and more and more people start looking for a second place to call home, somewhere they can enjoy nature and get away from it all.  The state's website tries to make it easier to move
Realtors also like to take part in this evangelization. Local businesses understand the benefits that in-migration can bring to their communities, and realtors especially hope to attract new clients. For instance, looking at one region in Georgia in particular – Lake Chatuge in North Georgia – we can see this at work. The Board of Realtors has all sorts of information about the community on their website and lots of helpful links for those hoping to relocate.
The state of Georgia also tries to ease the migration process for those looking to do so. Their website offers advice and links for convertingyour driver's license, work licenses, and all sorts of other things over to your new prospective home.
It's easy to see that if you are interested in relocating, there are plenty of resources out there for you. Not to mention the people themselves. People in the state and city government, in addition to local realtors and all sorts of other professionals, would be more than happy to provide you whatever information you may need in your search for a new or a second home. The mountains of Georgia are a popular choice, especially for those already in the South, but any region of the country will have information as well.
If you have been considering moving now may be the time to do so. The real estate market is pretty strong throughout the country, meaning your current home is likely growing in value and could fetch a good price. Whatever stage of the process you are in, all you have to do is have the courage to jump and start talking to the people ready to help you!
You may also like: How to Ensure Business Continuity When Moving Offices