Click here to get this post in PDF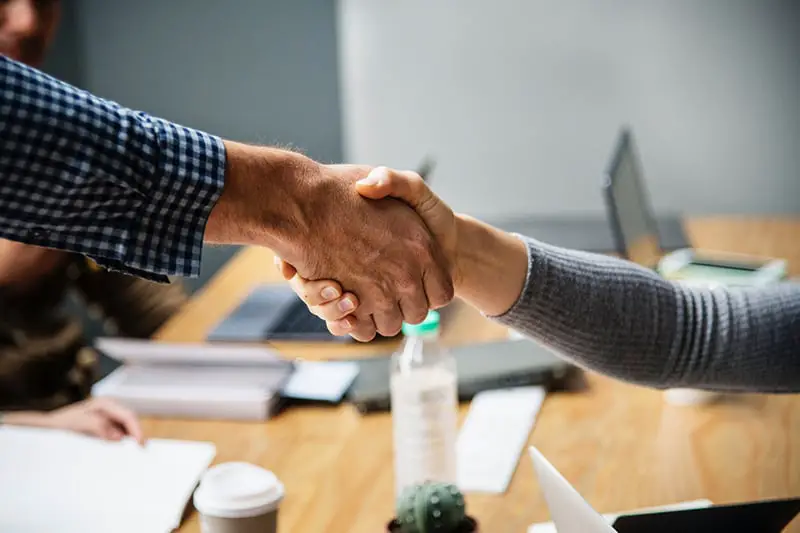 Kamran Mirshahi is the director of Canary Claims — a leading PPI claims company. Founded in 2005, Kamran wanted to create a transparent and fair claims company. Claims management companies are often faced with negative media coverage and public perception. This is due to some companies excessively cold calling customers and even scamming people out of money.
The Least-Trusted Businesses
However, it's not just claims companies that receive negative press. The Ipsos MORI Veracity Index 2018 sought to find out which industries and professions people trusted the most and least. Doctors and nurses, unsurprisingly, came out on top, with advertising executives and politicians at the bottom. Estate agents and bankers also sat near the bottom of the list.
If your business is one that people are dubious or wary of, how can you begin to create trust with customers and clients?
Creating trust in an industry tarnished with a negative reputation can be difficult. But Kamran has ensured that his business is transparent and has successfully established trust with customers when handling their PPI claims. Below, Kamran shares his ideas about how companies can create trust with their customers — regardless of the industry and its reputation.
Listen to What Customers Want — And What They Don't Want
How many people enjoy a cold call? Not many, I'd wager. Yet many PPI claims companies choose this method as a way to generate leads for business. If there is something that you know your customers don't like — stop doing it. At Canary Claims, we generate all our leads from our website, and we even explicitly state that we do not cold call potential clients.
Are your customers leaving their online shopping basket unexpectedly? This could be due to unexpected delivery charges — something that instantly diminishes the excitement a user may have for a purchase. If you do charge for delivery — or something else — make sure this information is clearly stated beforehand. Find out what your customers like and dislike from your industry and business. Consider installing a heatmap to your website, which will allow you to see exactly how people are interacting with your website and give you insight into what they enjoy browsing, what they're specifically looking for, pages or content that is acting as a roadblock to conversion and why they might leave unexpectedly before completing the sale.
Let Customers Get to Know You
People like to know a business and who they are working with or buying from. How can you tell customers a bit more about you? One way is to create a page on your website dedicated to telling your audience about you. This can show a personal side to you and your business — something that's often lacking — as well as explain what you do.
A dedicated webpage can tell your audience about any relevant experience and qualifications that demonstrate your authority and expertise. One ranking factor we know that Google likes to see is a demonstration of expertise, authority, and trustworthiness — also known as E-A-T. Showcasing these is something you want to do to build a rapport — regardless of its impact on your online visibility — but a boost in Google rankings will ultimately allow you to reach more people and, therefore, more customers.
Deliver Products and Services on Time
This seems like an obvious way to create trust. People want their goods and services delivered on time — this is the reason they chose your service.
If you tell a customer that a delivery will be made by the end of the week or a PPI claim resolved within eight weeks, that is what they will expect. If you're not sure when a result or outcome will happen, let the customer know. Otherwise, you're creating a relationship built on a lack of trust, and it will fall apart when the end of the week or eight weeks tick by and your customer still hasn't received what they expected.
Keep Their Personal Data Safe
A data breach is bad for any business. Due to GDPR regulations, companies can lose customer trust and face hefty fines for a data breach. If a fine wasn't enough incentive to secure your customer's details, you also want to retain customers and enable them to speak highly of your services. Any loss of their personal data could not only result in the loss of a client or customer but also affect your ability to attract new customers.
It's possible for any business to create trust with customers. It all comes down to identifying the barriers to entry people might face when using your service and breaking down those barriers head-on. Trust is a vital component in business, so it should be your top priority when gaining new customers.
You may also like: 4 Ways to Boost Sales After the Post-Holiday Slump