Click here to get this post in PDF
The first point of contact for customers in a business is customer service or support representatives. These people respond to queries, diagnose issues, and provide solutions to the problems you may have as a customer. Thus, it is crucial for an organization to have the best customer service, agents. This is because these people are the heartbeat of every business. The position duties of customer support representatives vary in an immense manner depending on the industry. However, there are some abilities that all successful customer support or service representatives ought to share for the business to thrive. Additionally, these skills are efficient in maximizing customer service provision in a company.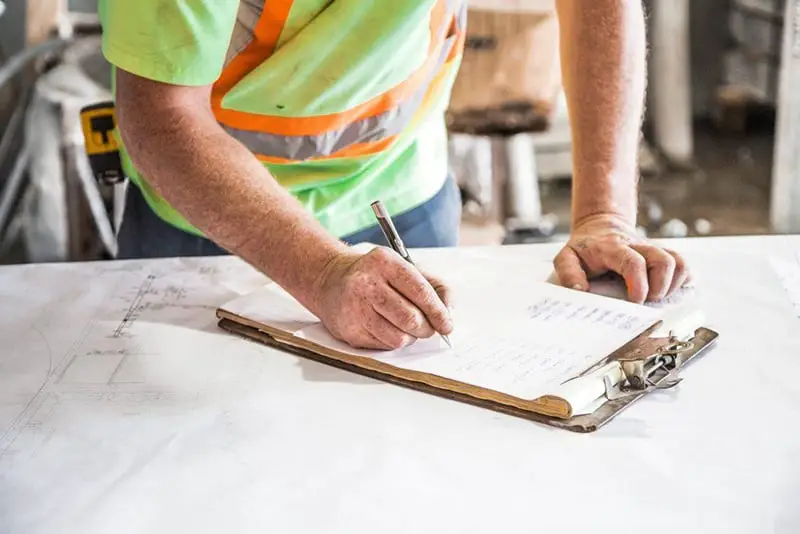 The prospective to learn fast and grow into other duties makes good entry-level customer service excellent long-term team members. Ideal customer support representatives help customers in consultations. And as a business owner, you need to check your customer service skills assessment. To do so, you can consider using interview questions that incorporate hypothetical customer service scenarios to test the skills of your customer service. Also, you can use essay and multiple-choice questions to test customers on products which stand out to your organization. Below are some interview exercises you can use to assess the skills of your customer support representatives as well as what to look out for.
Troubleshooting skills assessment
Troubleshooting, as the name suggests, is an assessment test which employers conduct to identify how their customer support representatives can address the issue(s) of customers. For instance, a customer may approach your customer service and claim to have a problem with their device (phone or computer). Ideal customer support representatives have the potential to ask questions and diagnose issues. They are not hesitant or too fast in jumping to conclusions. On the other hand, customer service representatives who do not address the issue(s) are not curious about the problem and often seem nervous. Thus, they do not have the potential troubleshooting skills for the role of customer support.
Decision-making skills assessment
Good customer service ought to have excellent decision-making skills. This is because a customer or client may need urgent assistance, such as the deadline extension of using a certain product or service. And if the customer support representative does not know how to handle such a situation, this would jeopardize the growth and development of your business. So, you need to ensure your customer service support team can respond to urgent requests of your clients. Excellent customer support representatives can accept or decline the requests of customers. However, this depends on a particular criteria.-
They can grant their requests to uphold a positive reputation of the company brand.
They can decline the request on the basis of asking if the company policy allows or prohibits such requests.
They can also grant the request hoping that the client will purchase what they are looking for.
Soft skills assessment
A significant percentage of hiring managers presume that soft skills are essential in the success of a business. So, look for the most fundamental skills and determine ways to assess them; for instance, you can do so through interviews or personal questionnaires.
According to experts from Essay Kitchen which practice with pre-written essays for sale, Joel Donnelly, soft skills such as empathy, sense of humor, being a team player, effective listening skills, and conflict resolution are essential in the successful run of a business.
Hard skills assessment
Another customer service test you need to check is the assessment of hard skills. When training your customer support representatives with your computer systems, it is crucial to ensure that they have particular hard skills in place. The benefit of this is that it will save you energy, money, and time in bringing them up to speed. Hard skills are teachable and tangible skills that you can measure. You can also use them to make up the key skills section on a CV. Such skills include language, typing, knowledge of the customer support industry, and computer literacy.
As a business owner, you can evaluate these skills online through customer service tests whose purpose is to eliminate or remove candidates who do not qualify for the job.
Realistic job preview
A realistic job preview provides candidates with a preview of what it is like to work for your company, both the merits and demerits before you both get to put your signatures on the dotted line. This is an easy means to conduct a customer service test since the candidates who do not like what they are up for or against would screen themselves out with ease from the selection process.
You can give a realistic job preview in various ways situational judgment tests, hiring a manager recommendation video, interactive simulations via VR, posting employee endorsement videos online either on your site or social media.
Focused interview questions
Asking similar questions in all interviews will not help you identify anything about the abilities of a potential candidate when it comes to handling irate clients, and talking them down. You should not ask your customer service representatives questions such as what their strengths and weaknesses are.
According to experts from CustomEssayOrder professional writing service, Darren Barden, to do a thorough customer service test, ask focused interview questions. How candidates respond to these questions can help you learn much about them. So, ask them questions that will help reveal the treatment they would give customers as well as their reaction to the different situations they may encounter on a day-to-day basis. Remember to be keen and be cautious of any insensible bias.
Communication skills assessment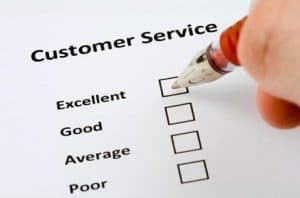 The communication skills essential for the successful growth and development of business are excellent verbal and writing skills. Your customer support system ought to incorporate individuals who are attentive and show empathy for angry customers. They need to respond in an appropriate manner to the frustrations of the customers instead of raising their voices on them. Additionally, potential candidates need to have excellent writing skills since you may expect them to handle customer support queries via help desk software or email.
Customer support representatives who lose focus during verbal exercises may experience challenges while trying to handle the customer service queries.
Situational judgement test
There are various online customer service jobs that people can apply for. However, not everyone stands a chance of getting this post. As a business owner, another ideal way through which you can check the customer service skills assessment is through a situational judgment test. The resume and cover letter of a candidate will show you what you would like to hear and not how good these people will be at the posts they are in. An ideal way to test their abilities or skills is through a situational judgment test. These tests indicate the reaction of candidates in typical on-the-job situations. Additionally, these assessments will help you understand if a candidate gets the top priorities of your company or not.
Trial day for everyone
In as much as it is vital to get candidates who are an ideal culture fit, you may also want people who have the potential of carrying out the task. A trial day for everyone is one of the customer service tips you can use to check the skills assessment of your customer support system. So, invite eligible candidates to a trial and get them to solve tickets. Do not offer them fake tickets that have hypothetical problems. Instead, carry out a thorough customer service test and offer candidates actual ticket copies and have a look at how they are dealing with them. Set a deadline in which they ought to complete the task and give you the feedback.
You can also go to the extent of allowing them to take calls. This would help you know their reaction on the job.
Peer interview
Before getting to know your customer support team, you ought to answer this, "What is customer service to you?" This will be beneficial in helping you select the prospective candidates fit for the job. Peer interviews are among the most effective and efficient methods to know a person by asking the appropriate questions. Additionally, it is an idyllic technique to see how the prospective recruit will blend in with your team.
Peer interviews involve a candidate sitting down with prospective colleagues from your organization, not the recruiter, but someone who they will work alongside on a day-to-day basis. The effectiveness of peer interviews is that they permit candidates to be more open as they would be during an interview with a potential boss.
Reference checks
Employing reference checks as a measure of customer service skills is beneficial. This is because it enables you to learn more about a particular candidate, how they work, and treat customers on the basis of what their old colleagues have to say regarding them.
Undertaking reference checks are an integral part of a comprehensive customer service test. Endorsing it helps you warranty that what the candidates say about themselves as well as their abilities to be potential customer support representatives check out.
In conclusion, it is crucial for any organization to have potential customer support representatives who would help ensure that the company has a smooth and successful run. And for you to be sure about these candidates, you need to check their assessment skills using a customer service test. Also, you can consider asking for help from a professional and reliable writing service such as CustomEssayOrder. The team of professional writers from this service can easily writemyessay or give advice to you with ways how you can use to check the customer skills assessment of your company. Also, above are some customer skills assessments that you can use.
You may also like: Why You Should Have Good Customer Service