Click here to get this post in PDF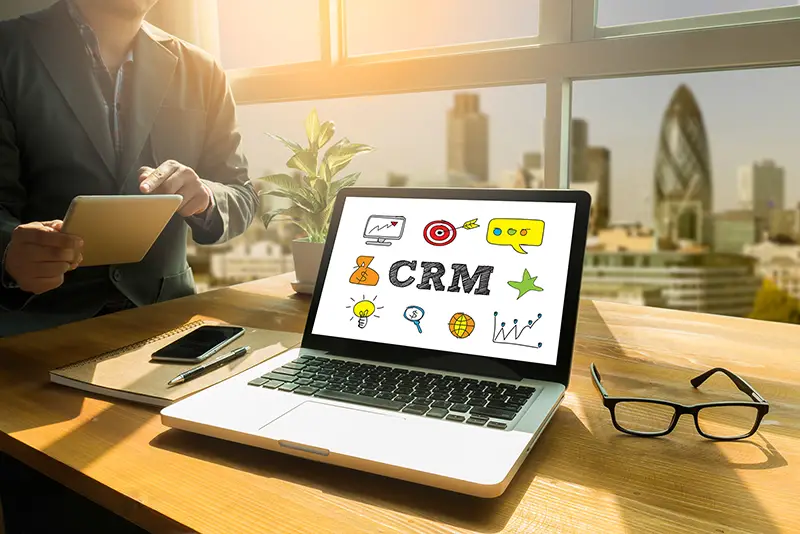 No matter how big your company is, we always feel a sense of excitement when a new customer signs up or makes a purchase. As thrilling as this moment is, failing to recognise the importance of your current client base will only stall your business success.
Wondering how successful companies are retaining their best clients in 2021? Read on to find out more.
They're using CRM software
Retaining your best clients doesn't necessarily mean turning back the clock and getting to grips with "old-fashioned customer service". These days, technology software, including CRM systems, can help you manage your clients, build meaningful relationships, and deliver a better customer experience. Customer Relationship Management Software helps you track and manage every interaction with your clients, storing all their data, including their shopping habits, emails to your corporation and other interactions in one centralised location. It's this information that will help you craft personalised responses to every interaction.
No matter who they're speaking to within your business, every employee will have access to this streamlined database of past communications, helping them to answer queries promptly and gain additional insight into what products your clients might like in the future, no matter where they are in their customer journey. With CRM you no longer have to rely on mass marketing schemes, by gathering accurate client data you can simplify the sales and marketing process, and pitch specific products to the right clients, enhancing their experience and building a sense of trust and loyalty to your company.
They have a thorough onboarding process
Retaining your clients in 2021 means treating them like individuals, not numbers on a spreadsheet. By implementing a thorough onboarding process, customers will have a direct line of contact to your customer services, they'll receive valuable information about your product/services and how to make the most of them and most importantly, it gives your agents the opportunity to build a rapport with their client, building a meaningful relationship that will encourage them to return to your business again and again.  
They have a customer loyalty package
Focusing on your returning customers and rewarding your most loyal clients will always reflect well on your business. After all, clients want to feel valued and appreciated. In fact, fewer customers are influenced by price these days and are more likely to choose a product or service, based on reviews and their own personal experience.
Developing a customer loyalty package can strengthen the rapport and relationships you have with your customers, keeping those retention numbers high. You can keep these loyal customers satisfied with additional perks such as money off during their birthday month, freebies, access to new products, or something similar. You could even use CRM software and customer data to determine what would appeal to them the most.
And finally, they have built an online community
When clients feel part of something bigger, they're more likely to stick around. This is why developing an online community around your brand could increase your client retention numbers and even bring in new clients simultaneously. Using a social media platform where you can create groups dedicated to your brand you can drive product innovation, build relationships with your clients, get feedback, and increase engagement around your business. 
You may also like: 7 Reasons Why You Need A Custom CRM For Your Business
Image sorce: Shutterstock.com