Click here to get this post in PDF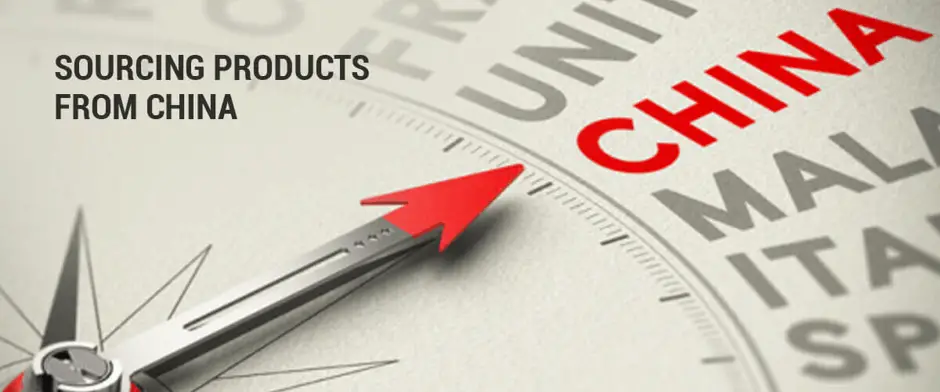 Sourcing the right products from reliable suppliers is an important aspect that will help to maintain a reasonable margin to optimize your profitability. Many e-commerce sellers are sourcing their products from China, which has established itself as the world's leading goods manufacturer and exporter. There are many reasons to source your products from China including:
Extensive Supply Base: With a lot of factories located in China, the business competition is quite fierce. Therefore, they are often eager to the business and willing to accommodate your product requests and provide faster fulfilment time.
Lower Cost of Labour: China has a population of over 1.4 billion; therefore, the country has a wide and low-cost labour force that facilitates manufacturing. While wages are rising, the overall labour force in the country is still cheaper than other developed countries.
Advanced Infrastructure: China has always invested in the development of infrastructure, which has significantly contributed to its economic development as well. There are improved rail networks, roads, airports, and port, providing better and faster connectivity. This allows companies in China to transport raw material and products more efficiently and at economical prices.
Economies of Scale: Factories in China run of huge economies of scale, and they tend to extend their production for domestic as well as global markets. This also contributed to keeping the production cost low in the country.
These are some of the top reasons why sellers across the globe source products from China. However, sourcing from China can be challenging if you are not well aware of the market. In this article, we are sharing some important tips that will help you take products from China for your e-commerce platform in the most profitable manner.
Research the Right Suppliers
The first step towards sourcing goods from China is to research the market to determine the most profitable products. If you end entering a highly saturated niche, you will end up struggling to maintain the required profit margin for your business.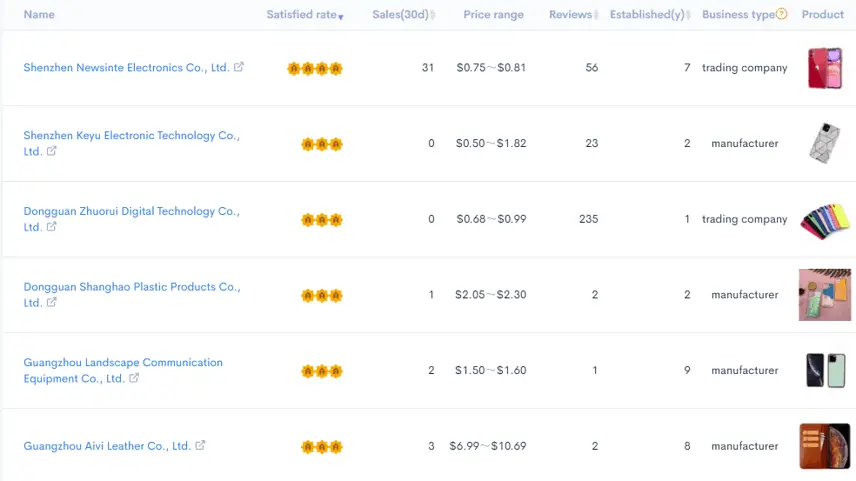 So, once you are clear about the category you want to sell on, you can begin to find the right niche suppliers. You can use the free Manufacturer Heat Map tool by SellerMotor to locate potential suppliers from your preferred niches.  Give it a try to compare different suppliers and choose the one that seems most profitable to you.
Get in Touch with the Manufacturers
You can leverage platforms like Alibaba or Global source to collect with the verified manufacturer from China. You can search the suppliers based on different criteria such as experience, quality rating, payment options, etc. Once you have narrowed down your options, you can connect with them by sending them messages.
Consider the communication efficiency of the suppliers as it is an important factor. It determines who serious they care about their clients. Besides, if there is a delay in production or shipment, it can adversely impact your relationship with the customers. You might end with bad online reviews for your delayed services. So, ensure that you select suppliers that are quick to respond.
On a daily basis, Chinese suppliers get hundreds of messages and emails asking for sample products. And these are often asked by people who do not have enough money to facilitate their first shipment.
These factories make money by supplying a large number of products at lower prices. So, don't go on and ask for a sample, project an image that you are serious about buying from them and get more reasonable pricing.
Your message should illustrate that you are placing the first order to test the quality of their products and then ask for the best competitive quote. Order 50 products in your initial order, because you end up buying two or three products, the suppliers would think that you don't have enough money to invest in regularly product supply.
When you are sourcing from China, there is likely to be a cultural and language gap. While a majority of suppliers have English customer support, misunderstanding each other's content is one of the biggest challenges that suppliers and purchasers deal with. Inefficiencies in communication also impact the overall quality of the product.
So, when you are providing instructions to the suppliers regarding the product requirement, make sure you are as thorough as possible. The goal is to leave no gap for assumption; be clear and precise with what you want. Additionally, encourage your suppliers to ask anything they did not understand.
The Relationship Between Quality and Price
All manufacturers have a particular price floor, which is the minimum manufacturing cost of the product.  If you do a bit of research about your products, you will have a ballpark price floor figure. The key is to not to do below this price point. If the costs of suppliers go below the threshold of the minimum process, it has affected some other area of the product.
It could be manifested in their low quality of production or impact the wages or condition of work. It could also be the suppliers' skilling the quality control process altogether. While you might be getting products at a low price, it will have a negative impact in the long term. So, make sure you don't choose suppliers who sell beyond their floor price.
Consistent Quality Control
Make sure you have a detailed manufacturing agreement to ensure that you constantly get quality products. But beyond that, make sure you do regular quality control inspections so that you can ensure that the products are up to the agreed standard. This small step goes a long way in preventing errors in the future.
Final Thoughts
When you source products from China, remember it is going to be a consistent process. Therefore, it is important that sellers invest the right time and effort to pick the right products and suppliers for their e-commerce business. Above are simple yet effective tips that will help sellers source products from China to set up a profitable e-commerce business.
You may also like: How to Improve the Conversion Rate for Your eCommerce Store