Click here to get this post in PDF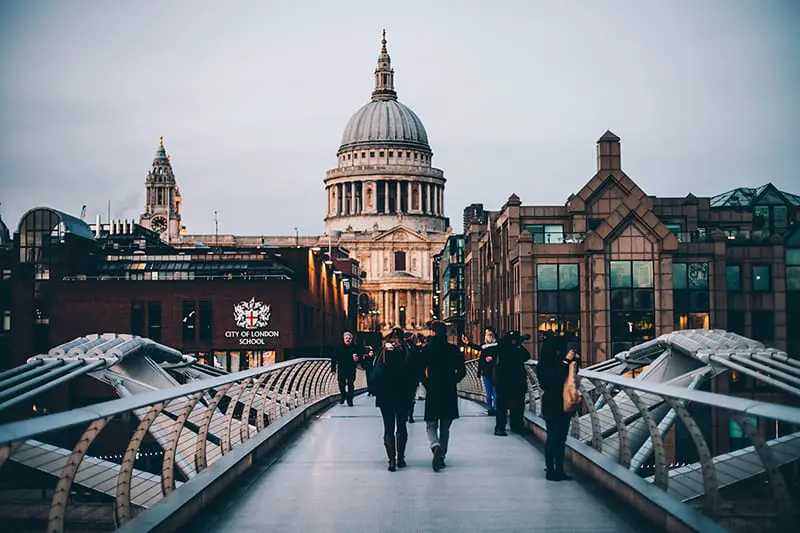 If you read the article "The UK economy 'limped' into the new decade as Britain heads towards Brexit" featured on Business Insider's website in January, you would know all about how the UK economy fears recession, and just how unstable the economy is at present. What does all of this mean for your business? Should you be worried?
The Guardian has also featured some pretty telling statistics on how things like Brexit, inflation, Coronavirus outbreak, imports, and exports are affecting the UK economy. What most businesses see soon is business disruption, and that's never good for the bottom line.
While it is never a good idea to leap straight into panic mode, there are measures that all entrepreneurs should take to ensure that they can protect their business during tough economic times (not just during the Brexit transition).
3 Smart Growth Strategies to Protect Your Business in Tough Economic Times
According to statistics released by PWC, the projected GDP growth in the UK in 2019 was 1.2%. In 2020, the projected UK GDP growth is just 1%. While that might not seem like much, 0.2% is a rather large chunk of change in the greater scheme of things.
What can you do to protect your business from possible recession and tough economic times? Here are 3 things you can start doing right now:
1. Make Customer Retention a Top Priority
When the economy struggles, most client lists start to shrink. You might find that your regular customers start to fall off the map. You might think that you need to get new customers, but that's not really the solution. It costs more to acquire new customers than it does to retain existing ones. And there's also the simple fact that if you manage to boost customer retention by just 5%, you can experience an increase in profits of between 25% and 95%.
How? You might be wondering how you can boost customer retention. It's simple. Form a personalised relationship with your customers. Personalise emails and messages sent out to them. Provide them with educational content that inspires, educates and helps (maybe how-to pieces). Make sure that your customer services agents are enthusiastic, kind, and attentive. When the economy starts to suffer, customers who are extremely happy and feel catered too will stick around far longer.
2. Boost Cash Flow
In tough times, it's not just customers that feel the pinch. You will undoubtedly feel it too. Your business still needs to operate though and you can't use all of your free cash flow to keep things running. If you start dipping into your cash flow, soon it will dry up and you will find yourself in a tough financial pickle. The trick is to boost your cash flow by acquiring external funding to pay for other business projects and expansion.
How? How do you boost your cash flow? Short term loans are a great option for those who want a little bridging cash to boost cash flow, free up some funds for growth-inspiring projects and make it through to the other side of tough economic times. Short term loans don't have to spell years of debt for you either. If you are worried about having a poor credit score during economic recession and concerned about how that will impact on a loan application, don't be overly worried. Leading short-term lenders offer unsecured loans even to those with a less than perfect credit score. What's the catch? The catch is a slightly higher interest rate than the high street bank or a secured loan provider.
3. Be Innovative and Flexible – Change with the Times
Some would call this "perfecting your core product". Others would call it being dynamic. Whatever you like to call it, being innovative and ensuring that you are flexible enough to change with the times (good and bad), means you will retain more customers and continue making sales.
How? You can do this by focusing on providing your customers with the same service excellence and a product that is honed to suit a smaller budget. Budgets won't be pinched forever, so make sure that you have a backup plan of a product that can be enjoyed by those on a budget, while the recession lasts. Perhaps it's a smaller version of their current most-popular product or maybe it's the same service, just with a few more self-service features. You really will have to brainstorm this one.
Last Word
Ensuring that your business is prepared for whatever the economy may throw at it is tough. Instead of simply revelling in the good times and successes, make sure that you set aside some time to plan effectively and strategically for the possible tough times. And that's the best way to protect your business in an unstable economy.
Also read: 5 Ways Small Business Owners Can Improve Customer Retention