Click here to get this post in PDF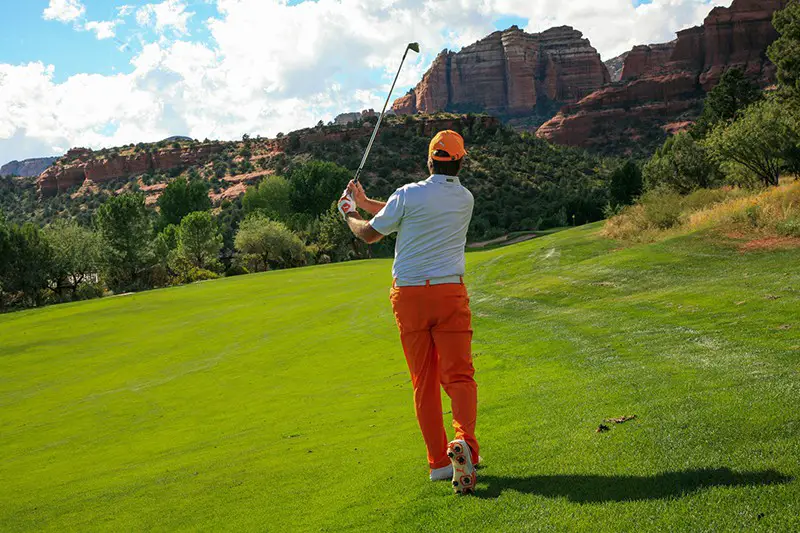 Proper preparation is the key to achieving success in any endeavor we partake. Golf trips are not an exception. Given the high-profile nature of the people who play golf (Fortune 500 Executives, top business leaders, even high ranking political figures). You can be surprised at the elite company found on a golf course.
Therefore, you must prepare well for your trip to not get any surprises along the way. Explained below are steps you can take to prepare for a golf business trip.
1.           Pack enough Golf essentials.
No one likes being the group mooch, always-borrowing balls, tees, or sunscreen. It shows your lack of preparation, which is not a good thing when looking to close a business deal.
Here is a list of all the golf requirements you should have:
•            Golf shoes – at least two pairs.
•            Golf gloves
•            Golf towel – at least two
•            Markers
•            Golf balls – it is advisable to carry your own, buying from Pro shops can be expensive.
•            Clothes for the course – every golf course has its own dressing code. You can check on their website for this information.
•            Weather Gear – Sunscreen. Shades, a raincoat; the weather may change any time no matter the weather forecast predictions.
•            Ball retrievers 
•            A set of irons – also known as golf clubs. If this is your first golf trip, you may not have them." Iron sets are expensive! "So. you heard. Relax, you can get some of the best iron sets for under $ 300.
Here is how; iron sets tend to reduce in price over the years. An iron set that went for $500 after two years will cost about $250.Try and Look for iron sets that have been in the market for about two to three years. They are a good bargain since very few changes are made on the "newer" brands.
Another option is buying second used iron sets. You can rarely tell the difference between a used iron set and a new one. They all function equally.
2.           A suit 
Even though you will spend most of your time playing golf, you may be invited to a dinner meeting after the game. You cannot afford to show up in jeans. You will appear unprofessional. Pack a suit or two in case.
3.           Business cards
As earlier stated, you never know whom you may meet on a golf course. At the taproom or while having lunch after play. Do not miss your chance to make a good impression. Getting to know such people and staying in touch with them can be very beneficial in the end.
4.           Money matters.
Some of the cash tips to abide by include;
Bring lots of singles for tips for iron set cleaners. This also saves you money, how will it you wonder. Golf players who don't carry singles tend to tip more than what they would have preferred.
Exchange money at home when traveling internationally. Local banks you have an account with can do this free. Saving you money.
You may also like: Best Small Battery-Operated Clock for Business Trips
Image Source: Pexels.com