Click here to get this post in PDF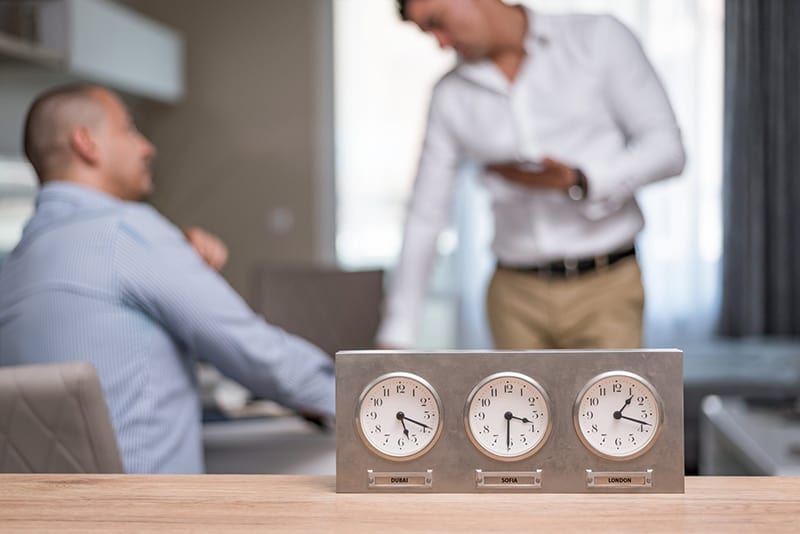 Time is money. You can't afford to waste any of it. Especially while traveling. Arrive late for a meeting, and you may lose that business deal you have been gunning for the past six to eight months. Now, this is where travel alarm clocks come in handy.
Why do you need a travel alarm clock when you have your phone, you ask? Well, to answer your question, most phones tend to develop problems when out of the country. If you have traveled for some time, you know you cannot rely on hotel room clocks.
This article seeks to help you find the best battery-operated clock for your next business trip. To pick the best travel alarm clock, you need first to understand what to look out for in a travel alarm clock.
What to look out for:
1.Clock type
Be it analog or digital clocks rests on personal preference. Though most prefer digital clocks, mainly because they are easier to read. They also have extra features like backlight compared to analog clocks, which have fewer
Another reason digital clocks are preferred is that they dint have ticking sounds. The ticking sound in an analog clock may be irritating at night to some people.
If you decide to go for a digital clock, check that it allows you to pick either the 24 or 12-hour format.
2.Durability
A rule of thumb for traveling is that all your travel gear should stand all the challenges that may come across. You would not want a watch that breaks or stops working immediately. It's hit or falls. Your watch should be durable.
3.Cost
You should pick a travel alarm clock that is affordable. Most are inexpensive either way. Therefore, it shouldn't be hard to make a choice.
4.Type of alarm
What kind of sound would you prefer your watch to have? It may be buzzing, radio, or natural sound. Others have a vibration feature alongside the alarm sound.
Now that you have an idea of what to look out for in a travel alarm clock, listed below are some of the best small battery-operated clocks:
Travelwey Digital Travel alarm clock – Measuring 1.2× 3.5× 3.5, it mainly focuses on simplicity. Light and easy to use the clock. The clock has an on and off button, meaning you can turn it off when not in use. This will not affect the time, so no need to constantly reset it when you turn it on.
Marathon Cl030065BL – WH2 Mini Travel Alarm Clock
Weighing six ounces and measuring 2.7 1.9. It has an on and off alarm button and includes a snooze feature. The Cl030065BL has a backlight, meaning you can use it even in the dark. It is
Also, silent. With no ticking noise.
FAMICOZY mini Size alarm clock – At half the size of a credit card, it can easily fit in your pockets. It's a silent analog clock. Don't let its size fool you. The clock is loud enough to wake you up.
A quality travel clock could be the determinant of whether you catch your next flight or miss it. Business trips are fun, and you need not worry about keeping time.
You may also like: 6 Things to Do During Downtime on a Business Trip
Image Source: Pexels.com