Click here to get this post in PDF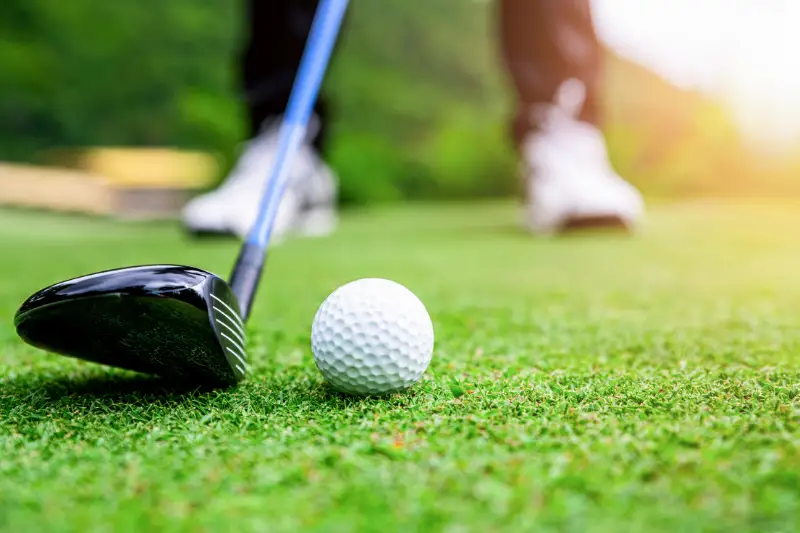 Many businessmen and entrepreneurs not only play golf but also get business done on the golf course. This can give you the opportunity to meet new clients and seal some business deals in a leisurely environment while enjoying this activity. If you don't play golf, it might be worth taking it up and heading to the course occasionally, since the presented business opportunities should be incentive enough. Below are some business golf guidelines, which should help you leave a good impression on your potential business clients and complete the deal.
Make a good first impression
First impressions are important when making any kind of acquaintances since it will affect how the other person perceives you in the long run and, in business, how likely they will be to enter into a business arrangement with you. The first thing you can do to this end on a golf course is to be there on time. If you show tardiness here, your potential partners or clients may assume it extends to your business responsibilities. Arriving earlier and displaying confidence and good conversation skills will help you establish a good start to a relationship before the game has started. Having a business card to offer to your partners will also make you look professional and open to new business opportunities, contributing to your image as an entrepreneur.
The skills involved in making a good impression can be learnt at an early age. You can set up your child for success by following your footsteps on the golf course and getting them kids golf clubs. It is never too early to start.
Be honest
This applies both to your game of golf and your abilities. Obviously, you want to play fair, regardless of the result. If you are new to the game, don't be afraid to ask for advice or any other questions you might have. Keep in mind that your partners are trying to get to know you and honesty is a trait people look for in their business partners. After all, assessing your golfing abilities is definitely not why they are here.
Keep up with everyone else
If you are a new player playing with more experienced people, it's a good idea to let them know and try not to stall the game. They came out to the course to have a fun day, whether they make a deal or not, and there is nothing fun about waiting for a single player to find their ball or make a satisfactory swing. If you feel your potential partners are much better at the game than you, you might want to perfect your golf swing, in order to impress them or, at the very least, keep up with them.
Show respect for the sport
While on the course, you will want to adhere to golf etiquette. If you are unfamiliar with what it entails, you can read up on it before the scheduled game, or ask more experienced players on the course. It's always better to ask for help than to appear arrogant or even rude. In addition, showing you are respectful towards the sport and other people in your surroundings is another good signal your potential clients will notice.
Be careful with the drinks
Although the point of business golf is moving the business from formal offices and meetings to a more relaxed environment, you want to keep in mind that you are here primarily for business purposes, and not get too relaxed. Even though having a drink or two might be OK, especially if your partners are also enjoying a drink, you would do well to stay sharp and focused at all times.
Focus on building relationships
The primary focus of your day at the golf court should be establishing good relationships. Since you will spend several hours with your potential business partners on the course, and possibly another hour or two over a meal, try not to rush business conversations. After some idle talk with the other players and allowing for some time to get to know each other, they will come naturally.
If you stick to the guidelines above, you should have no trouble having a good day at the golf course, regardless of how the game goes for you. If you are a new player, you may even take a liking to the sport and find it's a great way to spend your free time and meet new people, either with business partners, friends, or both.
You may also like: New Business Ideas: How You Can Get Your Business Off The Ground
Image source: stock.adobe.com