Click here to get this post in PDF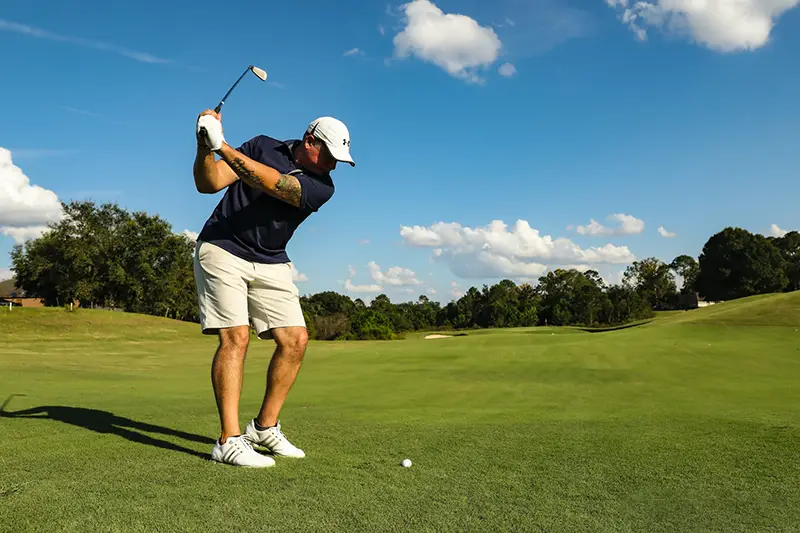 Golf is a social game. It's a game where one must intensely focus on the play of the game, then return to the cart to chat about the shot. It's often a game played with friends and colleagues. Can golf help your career?
The Statistics
According to the GolfClubsGuru.com, you can make up to 17% more money if you play golf. One study showed that 90% of Fortune 500 CEOs hit up the golf course. It also stated that 80% of executives swear playing golf helps their career. This might not be true in all facets of the corporate world, of course. A CIO Magazine Golf Networking Survey showed that only 55% of IT industry professionals thought playing golf helped their professional game. You can make the decision for yourself. We've got a few ways golf should help move forward your professional career.
Networking
It doesn't matter how good or bad you are at the game; golf is a place of networking. You get to rub elbows with colleagues and clients. You can take this networking opportunity to learn the game as you go. You might not know the ins and outs of the game, but the conversation will make it worth it. You might even land meetings and work to close deals with simple conversations on the holes. 
Sharing Experiences
Former President Donald Trump said that he closed many deals on the golf course. You don't exactly have to close these deals. It's more about sharing the experience with others. You're connecting with other people and making memories. They can laugh the next day in the office about your horrible putting. The idea of a shared experience helps you know the other person on a deeper level. A lunch outing is about an hour, while a golf outing lasts about four hours. 
A Good Time
One great thing about most games of golf is that you're out of the office enjoying time with other people. Just make sure that you have with you your golf bags at dicks to store everything you need for the play. If you don't take yourself too seriously on the course, golfing can be a lot of fun. You get to enjoy nature and relax with colleagues. You can laugh and have a drink without the stress of the office. This is an easy way to bond with co-workers.
The Challenge
You get to see the competitive side of your colleagues on the course. In the office, you may only see the very serious or very chill side of each person. Sometimes they play the game in a different way. A round of golf will often peel back the layers of the onion of a person. You get to get a glimpse into their real character. 
It's Healthy
Most companies love when their employees are healthy because it reflects their health insurance premiums. If you're not sitting in an office all day, you get to walk along a beautiful golf course. You can even get in a little workout if you skip the golf cart. This also means you get the added conversation as you walk. You can burn almost 1000 calories walking an 18-hole golf course. You get to work your muscles as you hit the ball as well. 
Accessibility
There is always a golf course near you. It might be 30 minutes away, but you can find a course to play. No matter if you want to play 18 holes or the easiest 9-holes of your life, you can find the perfect course. A golf course can become like a second office for many people. It's a different environment than the boardroom or boring meeting area. You can talk shop and then go home for the day. A golf course is an accessible office open all year.
What If You Don't Play?
Many executives enjoy a shortened day that ends on the golf course. You might be excited to be in the same room with them, but then they start talking about their day on the course. They may turn to invite you to play with them. If you've never played, you could be losing out on a game that could help grow your career. Of course, there is no written rule that says you need to play golf in the corporate world. The only thing to know is that you could potentially lose out on some exciting opportunities that happened from the game.
If you're an amazing player, you'll gain respect from colleagues. They might ask you all about your game. It's important you stay calm during your game, so you don't look like a crazy person either. If you aren't the best player, no one will get mad at you. Remember, this is about making memories. No one cares if you're Tiger Woods. Get out there and have fun on the golf course.
You may also like: International Sportspeople Who Have Excelled in the World of Business
Image source: Unsplash.com