Click here to get this post in PDF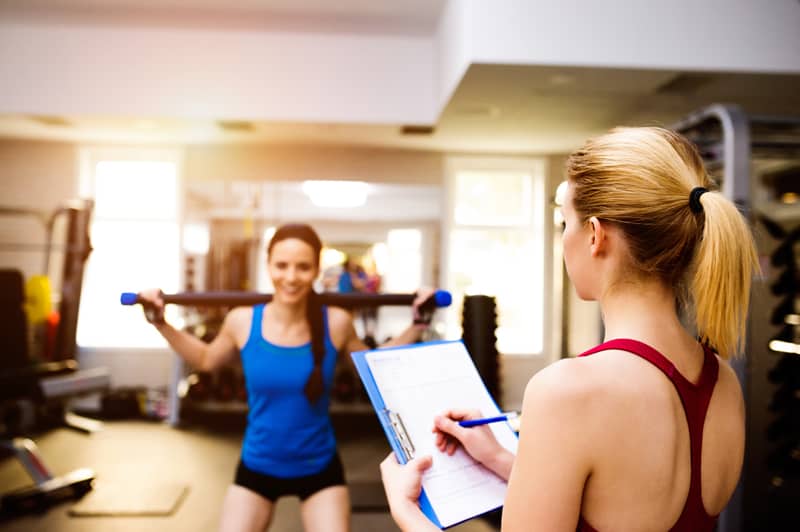 You already have done what it takes to become a personal trainer, such as opting for a course such as the popular personal trainer certification online. You have a pretty good idea of how to work with clients, create a course of action, and implement it.
Do potential clients know it? If they don't, can they find out? What will they do to find someone with your specialty? Does your industry see you as a go-to referral?
If you don't have the answers you want to those questions, your next question should be, "How do I build my brand as a personal trainer?"
Of course, you can also get personal training for your brand. Online reputation management services are available, but some even offer free reputation management tips on their sites to get you started.
If you're reading this, you're already on the right track.
Business Or Personal?
You have some options on what course to take. In your profession, a personal brand seems to fit quite nicely.
You wouldn't be doing what you're doing if you didn't have the personality and desire to work extremely closely with individuals. You even maybe a one-person business because you bring all the value to your clients. It's about you.
However, BigBrandSystem warns that concentrating on a personal brand might mean that your name does not give a strong idea of what it is you do. You might have nice T-shirts, or a nice sign, with a beautiful logo that fits your brand, but without the words to go with it, you might be missing an opportunity.
Make up for the lost opportunity by creating a good tagline that describes your services and is usable in everything you do: social media posts, blogs, and personal appearances. Choose wisely, because you'll need it for a while, at least until people associate it with you.
Another long-term consideration is a potential future sale of your personal training business. A business built on a personal brand will be less desirable to a buyer. Keeping your business sellable is a major consideration for opting to build the business brand.
Jayson DeMers, a Forbes contributor, offers reasons why your personal brand is important, even if you choose to focus on your business.
Become An Expert In Your Profession
Stay current with your training.
Write about what you know.
You should have your own website by now, and writing a blog that shows off your expertise and can be shared to your social media is the first step. Get noticed, then approach industry sites to get published. Who wouldn't want to read useful information from a leader in their field?
Establishing yourself in that space goes a long way to making you top-of-the-list for referrals and for clients to seek you out.
Join All The Specialty Sites You Can
Get a profile on the local business directory. Join the Chamber of Commerce. Search for and join sites for your specialty within personal training.
Link everything to your website.
Partner With The Wellness Activities Of Local Businesses
Submit proposals to companies with wellness programs. Wellness has become a hot topic in employee benefit programs. Enough employees see a personal trainer as a perk that more and more employers are offering them. Show how you could add value to their program, or possibly replace their current provider at renewal time.
Find an employer with no wellness program and ask to start one. More and more employers have them, or want them, but don't know how to get started. Wellness programs, in many cases, lower benefit costs for the employer, but frequently produce better health outcomes for the employees. Better health reduces absenteeism, and presenteeism, the practice of an employee coming to work while sick.
Increase Your Value To Your Clients
The reach of a personal trainer doesn't stop at the door. When a session is over, and you've provided all the in-person treatment that you can for the day, make sure your client has activities to do at home to continue their progress. That keeps them thinking of you and builds your value. When they come back, ask for a report on what they've done, making one more impression about what you offer.
Keep in contact with current and past clients to offer new services. Email is a non-intrusive, but the personal method of contact. Better than mailers and ads, and far less expensive.
---
5 Tips to Make Your Brand Stand Out
---
Brand Your Techniques
If you've heard of Pilate's, Tae-Bo, or even 8-Minute Abs, then you probably see the value here. If you've got a different way of approaching personal training that you have developed through your own hard work, take advantage.
About the Author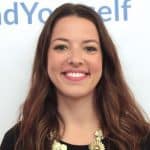 Sabrina Clark is a proud Marist College alum with degrees specializing in public relations, business administration, and Spanish. While at Marist, she co-founded the Marist Student Entrepreneur Network to support students with entrepreneurial aspirations. Upon graduation, she accepted a marketing position with a tech startup focused on the home improvement industry where she managed integrated marketing, sales, and strategic partnership initiatives. She is excited to now be a part of the BrandYourself team and help sculpt the future of the online reputation management industry.