Click here to get this post in PDF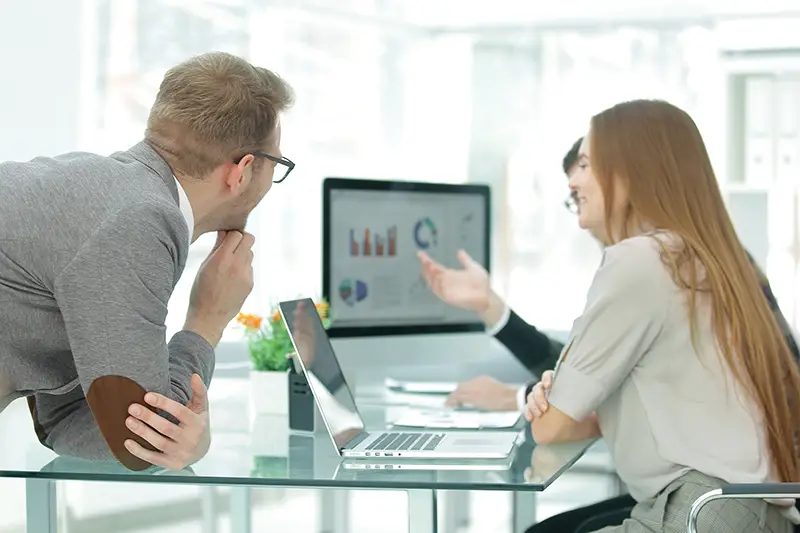 If you want to spread the word about a specific cause and its mission, launching an awareness campaign is an effective way to increase public interest. It also helps educate and encourage more people to be involved in the cause. Whether you're working for a non-profit organization or you're just a passionate advocate, catching the attention of a wider audience and encouraging them to participate in the campaign can be challenging—especially since there are many awareness campaigns out there. 
That's why you need to ensure your non-profit stands out from others who may be promoting a similar or related cause. To help you organize a successful awareness campaign, here are a few recommendations. 
Set The Campaign Goals 
The first thing you need to do before organizing an awareness campaign for your cause is to set clear goals for it. While raising awareness has been the main focus of these campaigns, it's best to ask yourself what you want to achieve at the end of the campaign. 
For example, you can use the campaign to grow your current audience and reach new supporters. You can also use the campaign as part of strengthening your relationship with donors or attracting new sponsors. An awareness campaign can also encourage advocates to publicly declare their support for the cause. In such an instance, some organizations give away items like rubber bracelets in specific colors with messages representing the cause.  
Establish The Campaign's Measure of Success
Once you have clearly defined your goal, make sure to formulate a concrete measure of growth and success. If you aim to increase audience growth, you can use the reach or number of impressions your campaign receives in different marketing channels like social media and email. You can also use the number of followers or subscribers you gain throughout the campaign as a metric. 
If you're looking at engagement rates as metrics, event attendance and sign-ups can be ways to measure the campaign's success. Knowing what you are aiming for will make it easier to create a strategy that will help get you there.
Create a Campaign Timeline
Awareness campaigns need to be time-bound to determine whether or not you have achieved your goals. Therefore, when crafting the best strategies to use for your campaign, remember to set a feasible timeline to execute your plans. The campaign timeframe must also include schedules for planning and preparation. 
If you want your campaign to coincide with an existing national awareness month, week, or day, you can build your timeframe around it. However, if you have a standalone campaign, consider factors like your audience's availability and the scale of your goals when it comes to setting a date. For example, will a single day of awareness activities be enough to reach your goals, or do you need a week or a month to engage with your target audience? By considering these elements, you should be able to develop a realistic timeline for your campaign. 
Identify Your Audience
While the main purpose of an awareness campaign is to increase the cause's supporters and advocates, you need to specify the audience you want to engage in to develop the most effective campaign plan. By defining your target audience, you can customize the message and determine the best communication channels for your campaign. To identify your target audience, begin with observing who your supporters and donors are and see what they have in common. 
If you have launched awareness campaigns in the past, identify the people who participated. Also, look at your advocates who have been supporting the cause in the long term. Other factors you need to consider are the location, age, and the type of messages or campaigns that have been most effective in engaging your supporters. By looking into the people who will likely engage with your awareness campaign, it will give you a good idea of how to best address them and where you need to focus your efforts.
Determine the Best Strategy
There are various strategies that you can apply when launching an awareness campaign. Depending on your goal and the metrics used as a measurement of campaign success, you can have a mix of offline and online efforts to engage your audience. Some of the common strategies many non-profit organizations use that can also work for your campaign are:
Social media campaigns 
Fundraising and ambassador campaigns
Awareness events
Partnering with local or national organizations
Host an Event
Regardless of your awareness campaign goals, hosting an event to signify kicking it off or concluding it can contribute to the campaign's success. You can either hold an in-person or virtual event, depending on the strategy you have in mind. Having an event can help your audience have something to look forward to and to keep engaged with throughout the campaign. It is also a sustainable way to encourage them to continue being active participants of the cause even after the campaign has ended. 
An awareness campaign is a great way to raise public awareness about a specific cause or advocacy that your non-profit organization supports. However, you're not the only one vying for your target audience's attention. There are other organizations and campaigns out there that need support as well, so it's important to stand out and let your message be heard. By doing proper planning and considering vital elements, you can execute a campaign and achieve your intended results. 
You may also like: How Entrepreneurs Use Digital Marketing to Build Successful Companies
Image source: Shutterstock.com