Click here to get this post in PDF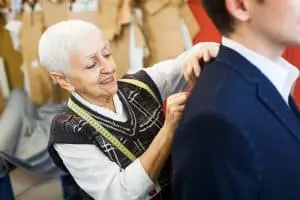 Human beings are the ultimate computers and represent the best of higher technology and advanced thinking. Everything that is created comes from the mind and/or actions of a human being. The systems that enable our bodies to function. The organs with their complex job specifications. The magnificence of our body parts. The greatness of our minds. This synopsis of our functionality is the basis for the conclusion that the human factor is essential in all areas of growth, productivity and progress.
How much is the human factor a part of your business?
This may appear to be a silly question but the heart of the business is still about people and profits. International trade and commerce or selling a few kilograms of potatoes are ultimately about getting people to purchase your product. They buy from you because they choose to have relations with you. An investor may understand your business plan, respect the rationale of your cash flow projection and visualise the potential of the product.
A thorough investor will also look at the person behind the product because they are also investing in you – the human being. One of the reasons brands such as Louis Vuitton are at the premier end of the buying experience is due to how they interact with the persons who patronise their stores. One is greeted then allowed to casually stroll around the store until help is requested. Prior purchases can be checked on the system and, if required, advice is offered as to future purchases. Excellent product knowledge coupled with professional yet friendly manners are evident from team members and a welcoming atmosphere enhances one's shopping experience. A gem master specialist such as Living Stones Jewellery (UK) Ltd in Hatton Garden, London has a similar ethos within its corporate culture.
On another note – online shopping is both easy and convenient. It is also generally cost effective and reaches a wider audience. Poor reviews about a customer experience also spread very quickly by social media and often to an even wider audience. Negative publicity can result in reduced sales leading to lower profits or even calls to boycott the brand. There is real competition from similar businesses for the goods/services that you supply. You can distinguish yourself through your customer service.
When product quality and prices are more or less similar; the competitive edge comes from excellent customer service coupled with an overall positive experience. This brings us back to the importance of considering the human factor.
7 ways to enhance the customer experience:
Responding to emails or complaints in a timely manner
Developing a user-friendly website
Training team members in effective communication and how to properly observe and interpret body language
Engaging in cultural sensitivity workshops
Seeing your brand/product or service through the eyes of your clientele
Keeping abreast of global, national and local factors that affect your business
Understanding how your product continues to add value to people's lives
These suggestions are by no means exhaustive. They merely serve as a catalyst to help you focus on the customer experience in your business. People will pay for experiences and things they value. Price is relative once a value is ascertained. A handbag is a handbag and a gem is a gem. The value to the customer justifies the actual price they are willing to pay.
The positive emotion attached to the buying experience will make customers seek to repeat said experience with your business. This is applicable online and well as in person. A little friendly conversation at the point of sale, a dynamic advertising campaign or emailed updates about new / the same products or services will foster goodwill between your business and your (potential) customers. It's often the little things that make a big difference. Being mindful of the personal or human factor gives you that extra advantage in this ever competitive business environment.
About the Author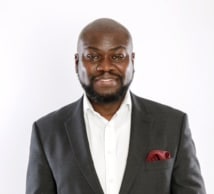 Malik Muhammad was raised and educated in Jamaica, read law in London and is the conceptualiser of The Empowerment Mastery System.
Malik enjoys vegan cooking, quad biking, jazz and yoga. He is an after-dinner speaker, workshop facilitator and convenes international & corporate inspirational seminars.
Malik is the host of online talk show 'Reasoning Sessions' and specialises in sharing self-empowerment strategies with diverse and multi-faith audiences.