Click here to get this post in PDF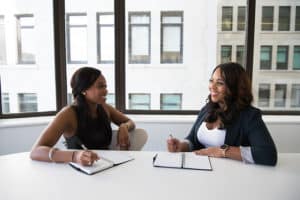 The ability to develop and nurture mutually beneficial relationships is key to the success of any serious businessperson. In my travels, I often observe how people connect over coffee, dinner or on the golf course. The same can be said of social events such as film premieres, art exhibitions and celebration parties.
There is something special about the human connection that adds extra value to other forms of communication such as Twitter, DM, Messenger, Instagram Stories, iCals, WhatsApp group messages and texts. These, and the various other forms of digitized communication tools came from the minds of talented people. People create technology. Artificial Intelligence (AI) is concerned with the ability of a computer program or machine to learn and think.
This area of computer science focuses on the creation of intelligent machines that react and work like humans. Like humans, but they are not human. Building positive human relations with others who can help you to make more money or achieve a specific aim is a powerful skill in the development of your business and may also benefit your interpersonal dealings.
MAKE THE EFFORT TO CONNECT. Attend certain events, join industry-specific social media platforms, subscribe to trade magazines, send a thank you card after dinner (an actual card not a text), return calls within 48hrs, return texts as soon as practicable and emails within four days of receipt.
GIVE BEFORE YOU RECEIVE. Position yourself to be able to add value or be of service to others before establishing what they can do for you. Keep investing in yourself so that you operate from a place of abundance and security in your talents or skillset. This reaffirms your infinite potential so that you can give and share knowing that there is always more from where this came from. You are unique, and the same applies to the way you operate, how your business functions and the manner in which you deliver your product or service.
UNDERSTAND AND REPRESENT YOUR CORE VALUES. What do you stand for? What drives your business? Are you effectively showing how your business satisfies a particular need? You are the billboard for your business and the chief brand ambassador. Does your personal style reflect that? How about your community outreach initiatives or social engagement policies? Are your social media posts in line with your values?
AIM FOR THE WIN/WIN. People are more likely to engage with you when they benefit alongside you. Building successful relationships involve levels of integrity and mutual understanding that transcend a written or verbal contract. Long-term business associates trust each other. They are more likely to take each other's calls, more likely to make recommendations and more keen on listening to proposals or even accepting interns.

Business flourishes between people who know, like or are recommended to each other. Unconscious bias is real and your network may impact your net worth. It has never been enough to have a good product or service with adequate distribution at a reasonable price for your target audience if you intend to grow a successful business. Building relationships with the right people have always been and will always be mutually beneficial.
You may also like: How Much is The Human Factor a Part of Your Business?
About the Author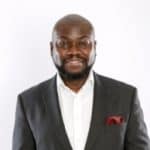 Malik is the host of online talk show 'Reasoning Sessions' and specialises in sharing self-empowerment strategies with diverse and multi-faith audiences.