Click here to get this post in PDF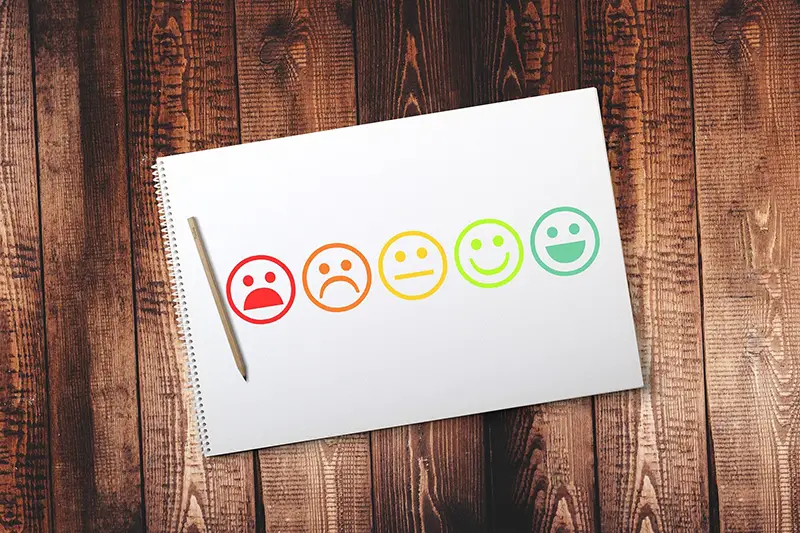 Who wouldn't be up for earning a few easy bucks answering online surveys? Add to that the fact that the process involves simply filling out a profile and giving your opinion on things, and you won't want to waste time trying it out.
You can try Reward XP and other similar trustworthy sites and see what they have in store for you. Perhaps the more important question, though, is this: How much will you get paid?
Realistically, that cash probably won't be anything like what a full-time job might offer. Still, it might be enough to afford you that mini-getaway you've been needing for a while. And, sometimes, that's all we really need.
Why Do Companies Pay for Online Surveys?
If you didn't know any better, you'd probably think any company that pays for a survey was trying to scam you. Well, you'd be partially right because there are seedy "companies" out there that would attempt to do just that. Even so, let's not drag down the good ones with them, as there are also more than enough legit organizations that stay true to their word.
What makes your opinion valuable to these companies? Most companies paying for surveys don't have a department for running consumer feedback and hire survey firms to do the job for them. They then use the feedback to shape consumer-related decisions moving forward.
Through online surveys, companies gain a keener awareness of their target customers' thoughts about their products and services. Thus, they're able to tweak their products and advertisements prior to public release, increasing their money-earning potential. That's why some companies won't hesitate to offer payment for your opinions. The information you hand over through surveys is vital to their success in the industry.
How To Answer Online Surveys
Have you ever noticed that if you're asked to do something online, you usually want it to be quick and simple? If it's not, then you're put off and move on elsewhere. This is typically what happens with online surveys. Should the company make the process too complicated, or if their page takes ages to load, you usually won't proceed beyond the instructions page.
The good thing is that this is rarely ever the case with legit online surveys. For the most part, surveys given by reliable organizations are simple and straightforward and will involve the following steps:
Step #1: Sign up with a company.
There are a number of companies you can trust to pay for consumer feedback. A simple Google search is all you need to get a list of potential earning sources for answering surveys. You can then narrow that list down by assessing which companies will have surveys that would be easiest for you to answer. The less hassle involved, the better.
Step #2: Fill out a profile.
Another thing that might draw you to answering surveys for a company is their relatively easy profile creation process. Whether you're filling out a profile for one or several companies, make sure to fill out each page as completely as possible. 
Remember that each company is trying to see if you fit the demographic they're attempting to get feedback from. If they're unable to determine that due to your incomplete profile page, you might not get sent a survey.
Step #3: Acquire surveys.
Most survey firms provide information on available surveys via email, which will include the ones you can take right away. On the other hand, other firms will require you to answer pre-survey questions to determine if you truly belong to the demographic being targeted before sending you surveys.
Once it's determined that you fit the company's targeted consumer category, you'll get sent a survey and, consequently, a reward. Rewards can come in the form of cash or products sent through the mail for review.
Step #4: Answer surveys.
This part will involve answering questions. For the most part, you'll be asked multiple-choice questions that don't really have a wrong answer. However, in some instances, the questions can be more specific and require answers in sentence form. That said, you shouldn't have too difficult of a time with either.
Step #5: Get rewards.
The process of claiming rewards varies from one company to another. Some give rewards in the form of points you can use to claim products, while others go straight to depositing money into your account. Then, there are a select few survey firms that enter your name into a sweepstakes draw.
How Much Can You Earn?
As mentioned previously, you can't make a livelihood out of answering surveys online. They might be good for making a little extra cash every now and then, but they're not something you can do for the rest of your life.
For paying off some debt or funding a little vacation, sure. However, if you're looking for something to support your family in the long run, you're going to need a more stable means of generating income. 
If you're lucky, you can earn $15 to $20 answering online surveys. However, most of the time, firms pay $1 to $5 per answered survey. Still, should you be able to answer more than five surveys a day, that could translate to quite a sum of money in a month.
There are also companies that don't reward in cash but offer products instead. They mail freebies for you to review, which, in turn, helps you save money. Some might even prefer this compared to the cash rewards method, and most of the products won't be cheap.
Lastly, certain firms might enter your name into a sweepstakes draw, which gives you higher chances of winning with every survey you complete for the company. While your rewards might come much later, once they do, they'll usually be in the form of super-amazing prizes.
Start Answering Surveys Today!
It has been firmly established that answering surveys online is completely safe when you seek surveys from legit companies. Just make sure to do your research and verify that your companies of choice are true to their word.
You may also like: How to Make Money on the Internet
Image source: Pixabay.com