Click here to get this post in PDF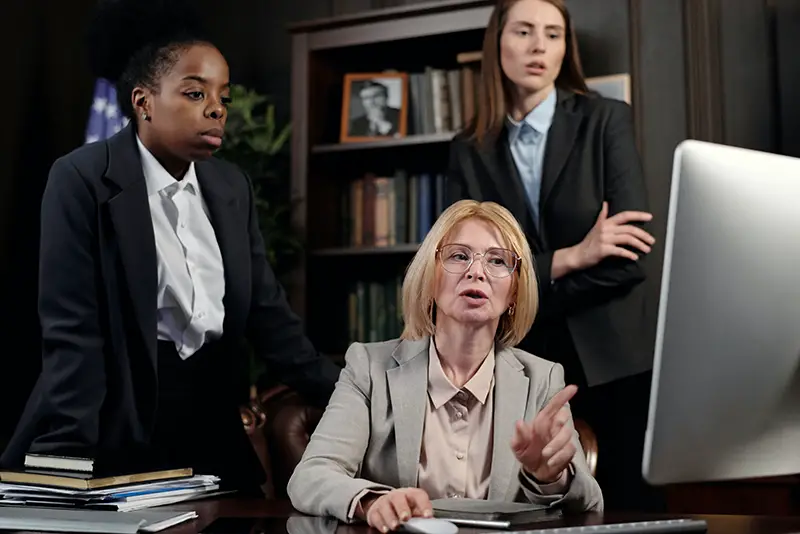 If you run a law firm, hiring new legal staff is the most daunting task. There is much you need to consider while hiring. You need to pick people with the right qualifications, experience, and niche, and compensation should fit into your budget. Additionally, you will expect to have a cultural fit for your law firm. The challenges do not end with finding resources with the right skills and capabilities. You also need to overcome the competition in the job market to secure top talent for your firm. The market is tight, and only efficient and effective tactics can get you the desired people onboard. Here are some tips you can follow to secure top talent. 
Invest in a hiring process
It is crucial to invest in a robust hiring process. You may choose to work without a dedicated HR team because outsourcing is a better option. Collaborating with a legal recruitment partner reduces the cost of having an in-house team. Moreover, you get access to the best expertise, experience, and connections in the industry. There are good chances of landing top talent without much effort, expense, and delay. 
Ensure the recruiter understands your requirements
While outsourcing recruitment is an excellent idea, you must work closely with the recruiter. Ensure they understand your requirements and expectations thoroughly.  Providing a clear, accurate, and detailed job description is the best place to start. Go the extra mile by highlighting the job specifications. The resource should be able to represent your firm and live up to the standards. It is a good idea to collaborate with a legal recruitment specialist with niche-specific expertise.
Be transparent and ethical
Attracting the best legal talent and retaining these professionals requires a transparent approach. You must be clear and upfront about everything, from expectations to compensation and company culture. Ethics is equally crucial. Lawyers are often particular about keeping a job search secret, so respect the decision of the candidates. It will help you get qualified people already working with reputed firms. Look for a recruiter offering confidential recruiting services, and you are good to go.
Act fast
Acquiring top talent in a highly competitive landscape requires agility. Grab the opportunity when it comes because delay can result in missed chances. Act swiftly when a viable candidate responds. If you wait too long, there is a risk of the competition poaching them for good. The last thing you will want to happen is to lose an excellent resource just because you weren't quick enough. 
Project your brand
As a rule, you must treat the potential employees like your clients. Project your business as a brand and show what is so great about working with your firm. Invest in a robust employer branding strategy if you want to showcase that your firm is an ideal place to work. Let your existing employees be your promoters because candidates tend to trust real people more than businesses. 
Securing top talent for your law firm can take its services and reputation a notch higher. It may take some effort to find the right people, but the work is worthwhile.
You may also like: Stepping Stones To Setting Up A Successful Law Firm
Image source: Pexels.com