Click here to get this post in PDF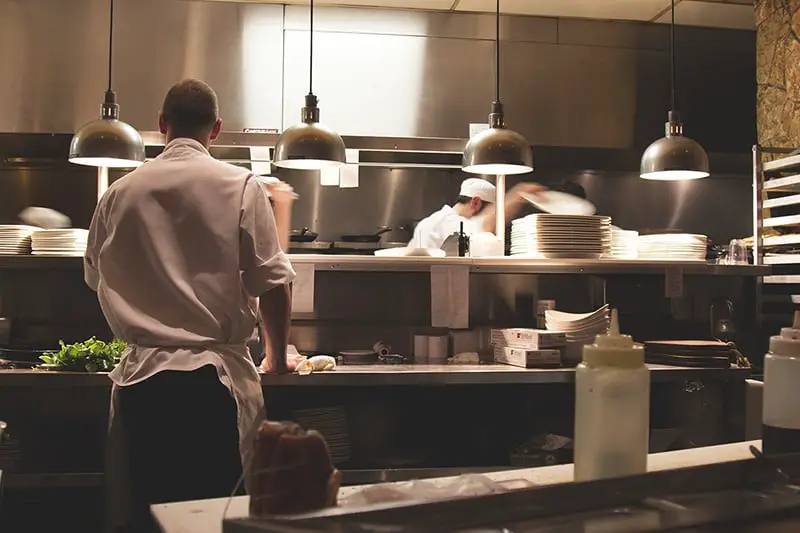 Food is a massive part of everyone's life. It brings us together, helps us experience new cultures and genuinely has a massive effect on our mood. But for those for whom food is a business, it holds even more weight.
And for small, independent restaurants who work to bring great meals to their local community, keeping track of the latest food hits and misses is key to success.
But for sustainable business, these small restaurants also need to keep an eye on the up and coming trends set to take the industry by storm, and the ingredients likely to rise in demand and, subsequently, price.
For smaller chains and independent restaurants, things like the cost, demand and availability of ingredients can have a massive effect on profit. With the price of Christmas dinner staples set to be higher than ever this year due to consumer demand and seasonal growing conditions, this is something which can catch restaurants by surprise and have a damaging effect.
As such, it's important for independent restaurants to do their research and stay ahead of the food trends in 2020. Doing so could not only see them more prepared than their competitors, but also able to buy ingredients at more affordable prices, before there's a shortage and gain a bigger profit as a result.
But how exactly do you go about predicting the food trends for 2020? In this blog post London-based food supplier helping catering companies and restaurants find the best prices on premium quality ingredients, GoKart, explains what independent and small restaurants can do to stay ahead of the food trends in 2020, get one up on the competition and do better business.
Notice the numbers
If you own a restaurant, the likelihood is that your expertise—and speciality—revolves around all things food. From flavour combinations to dish concepts and presentation to the cooking of ingredients, you've almost certainly got the cooking elements covered.
But being successful in the highly competitive restaurant industry, whether you're offering home-cooked favorites or fine dining experiences, is about more than just knowing your stuff about what you're putting on the plate.
That's because owning a restaurant business—big or small—is as much a science as it is an art. Aside from the creative aspect which makes your restaurant stand out from competitors, there's a lot of numbers that need to be taken care of.
And one of the numbers you need to keep an eye on is the data surrounding your ingredients. From the increase in pork prices year on year in line with demand to the influx of consumers requesting popular dishes, the data you harvest can tell you a lot about the food hits of the future.
Knowing the possible trends shown by data is all well and good, but you also need to react to them. From changing the dishes on your menu to meet consumer requirements to buying long-lasting ingredients in bulk to avoid price rises, taking a proactive approach to the data information you have is crucial to staying ahead.
Follow your gut
As a restaurateur you are an expert in your field. Although monitoring your data and reacting accordingly is key to giving your consumers what they want and also progressing in the industry, you also need to trust your instinct.
Numbers can't predict everything, but as a professional in your industry, sometimes simply listening to your gut feelings can lead to hitting the jackpot and finding the next foodie trend before your competition.
Whether you have a good feeling about an ingredient that could end up in the limelight, like we've witnessed with the humble avocado in recent years, to a particular dish you think could take off, as an eager foodie yourself, it's worth listening to that deep rooted instinct and industry know-how every once in a while.
Pay attention to the media
The media can be the food industry's best friend and worst enemy simultaneously. With food health scares regularly plastered on the front page, it's tempting to ignore them completely. However, paying a little attention to the media every now and then could prove beneficial.
Much of the general public loves to find ways to live lifestyle matched to the blockbuster stars and highly ordained celebrities and following their diet trends is one of the easiest ways to achieve this.
From green shakes to manuka honey, the publicity of these food trends was mostly down to media coverage. Keeping an eye out for the foods making headlines for the right reasons could give you the head start needed to get ahead of the game with the up and coming food trends.
Go back in time
If you're looking for the future food trends, going back in time might seem like the most counter-productive approach possible. However, there's a lot to be learned from the history of the food market.
From analysing the pattern of trends as they come and go throughout key periods in the year to assessing when things like shortages are most likely to come about, studying previous key data can help you forecast potential areas in which to get prepared make easy-wins before they even happen to ensure your restaurant stays ahead.
About the Author
This article was contributed by GoKart, the food supplier app that helps restaurants and catering companies save up to 20% on ingredients while getting the highest possible quality of product, prepared exactly as required.
You may also like: The Sky's the Limit for London Diners