Click here to get this post in PDF
London is home to plenty of restaurants in unusual settings, but it's now home to Europe's highest eatery, thanks to helicopter charter company Charter-A Ltd. The restaurant experience, set aboard an Augusta AW109, will fly at an altitude of 1,000ft above London's streets, almost double the next highest, The City's Duck and Waffle.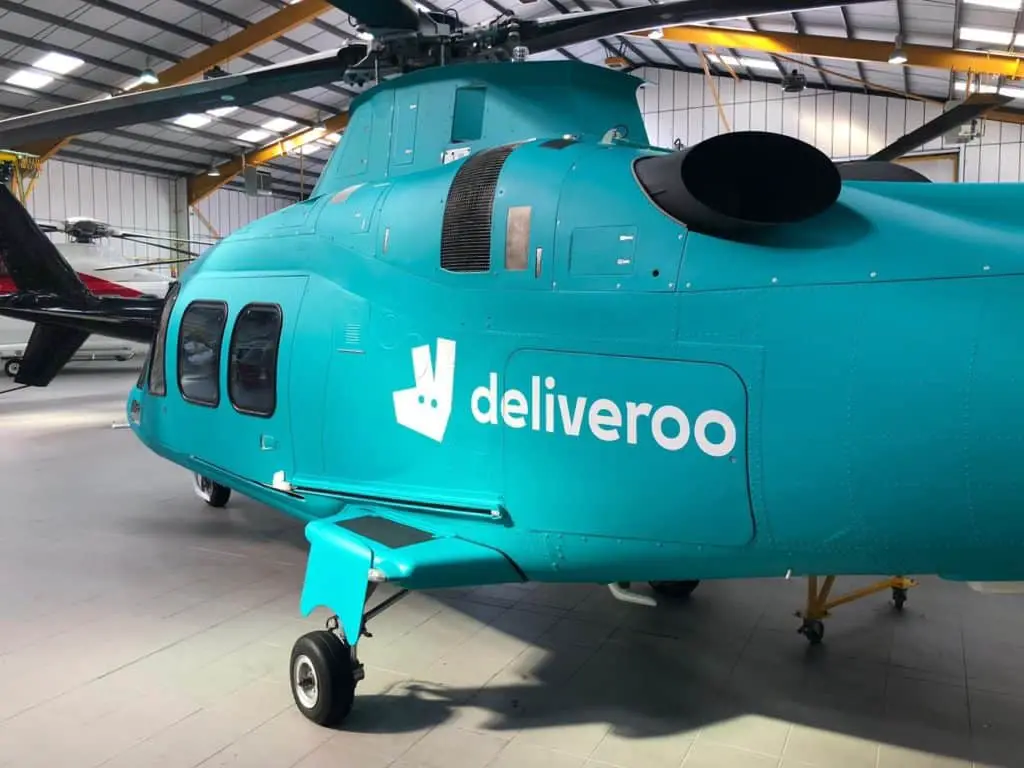 Diners will be able to choose from a comprehensive menu from popular restaurants including Five Guys, Wagamama, Chipotle, BabaBoom and Joe Public. The venture is being sponsored by Deliveroo, whose distinctive colours decorate the exterior of the vehicle. In an unusual move, the Civil Aviation Authority has permitted that the helicopter's registration be removed, so that the sponsor's branding is as visible as possible.
Charter-A Ltd's owner, Mark Zaiger, was quick to praise Deliveroo. "From the moment they first approached us, Deliveroo have been amazing to work with," he said. "They are a young team and incredibly creative, and it has been fascinating to see the campaign from first thoughts to flight.
"We can now add Deliveroo to a strong list of successful corporate partnerships that also includes Nike and the National Lottery. We have seen a big increase in business enquiries as people's taste for never-forget experiences continues to grow, and we look forward to announcing new tie-ups soon."
Deliveroo's Joe Groves was quick to agree: "At Deliveroo we want to bring amazing and memorable food experiences to our customers, wherever they are – be that a local park, office, the comfort of your home or 1,000ft in the air."
If initial sales are any measure, then the venture has struck a chord with Londoners. The first day of flights quickly sold out, and those lucky enough to secure tickets were impressed – even those who were initially apprehensive.
"I'm actually not even sure why I signed up for this," said NHS worker Kimberly Allain. "I hate heights! But I love food and it was something I will never forget."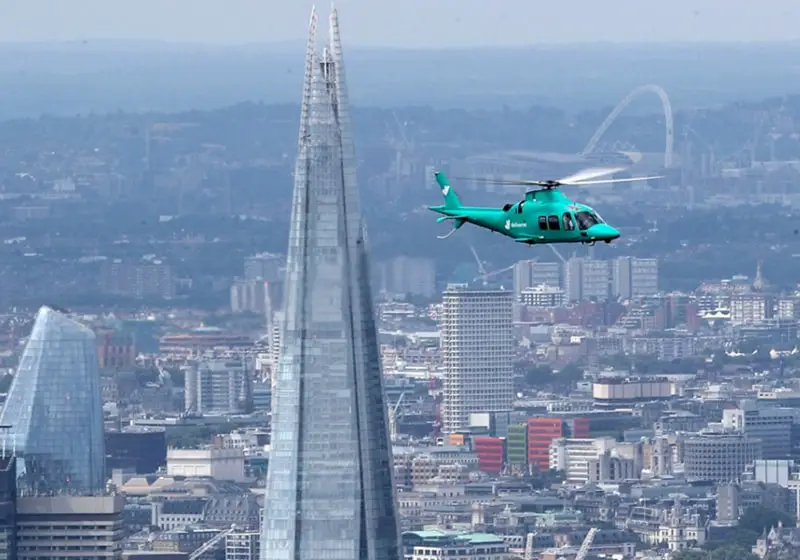 Sarah Cox, a TFL worker from New Cross, was equally bowled over. "Flying past The Shard eating tacos is one of the most memorable meals and experiences of my life. I've never flown in a helicopter before, and to do this over my lunch break has completely changed my week and my life. I hope it happens more – it's a great thing for our city."
Given Roocopter's warm welcome with London diners, it is hoped that this unique dining experience will take off in other UK cities then further afield.
You may also like: Do You Live in London's Most Entrepreneurial Postcode?