Click here to get this post in PDF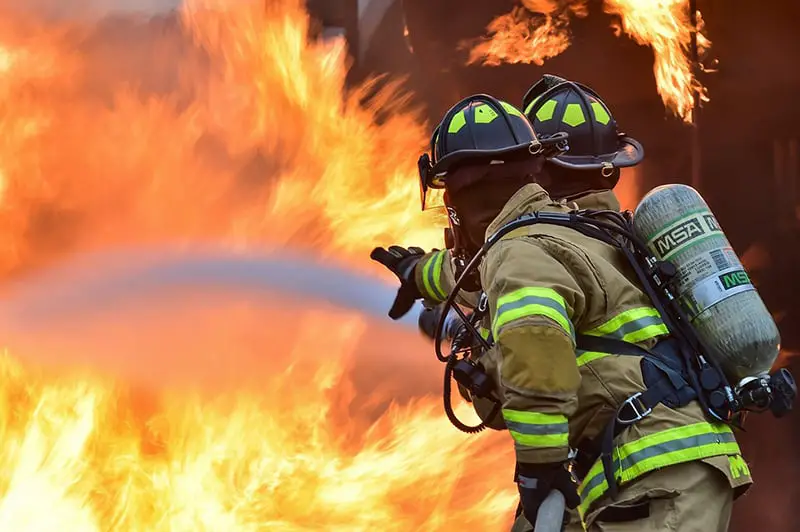 "Fire is FAST. In just two minutes, it can become life-threatening. In five minutes, a building can be engulfed in flames."
Fires occur at thousands of workplaces every year. Not only can it break the business in a minute but it can also be dangerous for the workers. Fire Safety Training is one of the best ways to avoid a destructive situation caused by fire. It is imperative because it educates employees about different ways to prevent a fire. In addition, we have to understand that fully operational fire protection systems are very important. There are many service providers that service your local area. For example, the team at Industrial Fire TX will ensure that houston fire systems are inspected and safe, thereby safeguarding workers, businesses, and properties from the devasting effects of fire.
Expenses incurred by a company on Fire Safety Training of the employees might look like a form of a luxurious cost, but it, in fact, is a necessity. It is one of the best investments that a company can make for their employees to feel safe. It is imperative because it educates employees about different ways to prevent a fire.
Here are some of the ways in which fire safety training can benefit employees at a workplace.
Prevents Fire at Workplace
Just like prevention is better than cure, it's better to prevent the fire from happening in the first place than an expensive cleaning operation. Fire Safety Training programme teaches employees to identify fire hazards so they can make the commercial building a safer place to work. It will also inform them about the things that are likely to cause a fire in the environment they work in, and show them how to do a fire risk assessment. For example, electric cords are likely to catch fire if kept near a heat source or under a carpet. Preventing fire can become much easier if the workplace is free of these fire hazards.
Increases Work Productivity
If the employees don't feel safe in their occupational environment, they can become less productive. The unsafe environment can hamper their work and reduce their productivity. It is the duty of the employer to make the employees feel safe and provide knowledge to the them about the potential fire risks in the work environment. The Fire Safety Training, is therefore, essential as it provides peace of mind to the employees to function better.
Accesses Fire Safety Risk
Fire Safety Training will help evaluate the company's fire safety risk. The risk assessment will help you realize what areas in the company need to be improved for safety and fire prevention. The risk is based on things like whether the company's emergency exit is accessible by all the employees or not. It also includes evaluation of the emergency routes planned, number of exits, evacuation plans for people with disability, etcetera.
Educates Employees to Take Action
Fire Safety Training programme upskills the employees with the correct usage of a fire extinguisher. It also helps individuals understand how to respond safely and effectively to a fire emergency. All companies must have a fire evacuation plan and someone responsible for enforcing fire safety legislation. All the employees must be familiar with the plan and the emergency exits. This is pivotal so that everybody can safely vacate the building. For workplaces where the chances of a fire breaking out is significant, employees should learn what to do if they discover a fire. Click for more info on the firefighting training courses you can arrange for your employees.
Conclusion
You can never know when the fire can break out. It can occur anytime and anywhere. It can mean the loss of people and property. Fire can only be kept at bay if everybody is prepared for the worst. Fire Safety Training is an important part of workplace fire safety and also a way of ensuring the safety of people within the workplace. It empowers your employees, so they know what actions to take when a fire breaks out in a building. For workplaces with an increased risk for fire, the employees should be trained to use a portable fire extinguisher. They should also be aware of the location of the fire alarms in the building and the emergency exits.
You may also like: Five Steps to a Safer Workplace