Click here to get this post in PDF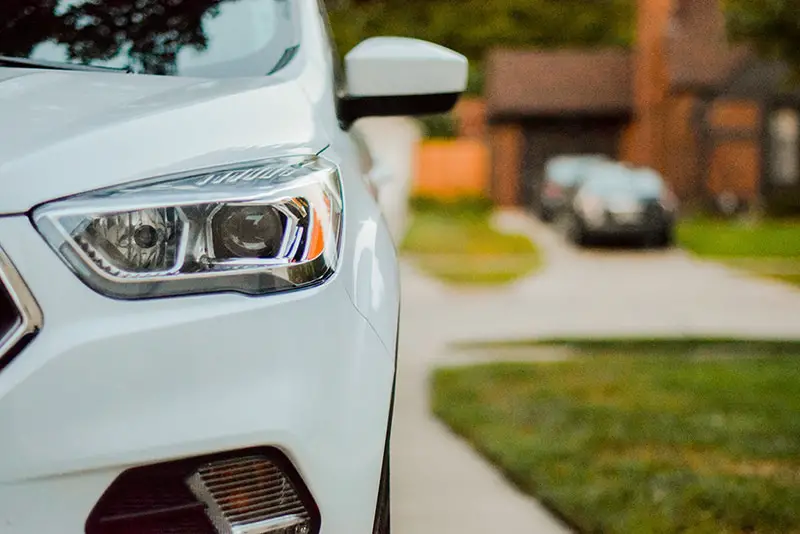 There is nothing worse than going out to the city and struggling to find a free parking space to park your vehicle. Some people are lucky to find free parking lots easily, but most often urban parking has been complex and expensive. The major contributing factor in this situation is – the number of vehicles keeps on rising, but the number of parking spaces remains the same.
That is exactly why launching a parking management software is the best bet. Smart car parking finding systems make it easier for drivers to find parking spaces and parking space operators to efficiently run their parking spaces. However, given the multitude of parking solutions in the market, launching your parking system with unique features and functionalities that best fit the needs of users is important.
Starting a peer-peer marketplace is a viable idea as it doesn't require any initial inventory and capital. As service providers create your supply, getting started with a parking rental marketplace is an extremely easy and affordable business solution to enter the market.
When you think about the best business model, an ideal approach is to model your peer-peer parking management system on Airbnb's model of connecting travelers to hosts looking to rent out their homes. Similarly, Airbnb for parking connects drivers who are looking for vacant parking spaces with parking space operators who want to rent out their unused parking space to improve utilization and make some extra money.
How does Airbnb for car parking work?
The Airbnb parking space system is a community marketplace based on the model of Airbnb for people to list, discover, and book parking spaces around the world effortlessly. This simple business model allows parking space owners to rent out parking spaces to drivers seeking to find affordable parking spaces.
Just like Airbnb doesn't own any real estate themselves, you also need not have to own parking spaces yourselves and can make extra profits without any investment. Airbnb for parking allows parking space owners to list their parking spaces on the platform and go through verification processes. Likewise, car drivers can search through dozens of filters like area, space, price, etc. and book the preferred parking space.
The Business model of your parking space rental marketplace
Most parking space rental marketplace makes money through commissions. Commissions mean the marketplace generates revenue by deducting a share of each transaction that happens in the marketplace. Airbnb also works on the same business model. The business of Airbnb is in such a way that all monetary transactions are done on Airbnb's platform. This is how Airbnb earns its share of the revenue from both user groups. Alternatively, you can also run premium listings and in-app purchases along with the commission model. To make your parking management software more profitable, consider offering additional services to expand your business and to make more money.
Building a parking management system
If you have an idea for a parking rental marketplace, you also have to devise a plan about how you want your rental platform to work. How users create their profile, browse and post parking space listings, start, and complete transactions must be clearly defined. What your platform will look like and the type of user experience it offers also matters. Many entrepreneurs just try to match with Airbnb's extremely advance features without analyzing their own business requirements and goals.
Essential features your parking management software must have
All peer-peer rental marketplaces require a unique selling point to thrive in the midst of fierce competition. However, most successful rental platforms will have several common features. It is critical to implement those common features as well as people are accustomed to expecting rental marketplaces to function in a particular way. Build your parking management software with common features and functionalities a rental marketplace demands.
Here is a list of the most common, yet critical features that your parking management marketplace must-have.
Sign up and login
All users must be able to register on your platform with their details. To make the process easier, you can also integrate social media logins, in addition to signing up using email and phone numbers. Both the parking space owners and customers must be able to create a user profile before they do anything else.
Listing
For the service providers to put up their listings, there must be a "create listing" feature that allows them to post details about the parking space they are renting on your platform. Ensure that the listing process is easy and user-friendly. Encourage service providers to use high-quality pictures and write professional descriptions to maintain the quality of the listings on your platform.
Online payment
Like any other rental marketplace, your parking management system will be taking a share of every transaction that takes place on your platform. To facilitate this, you need to integrate a secure payment gateway to your marketplace to allow users to make payments using their credit cards or wallets. Parking space owners must be able to receive the money in their bank account as well.
Map integration
Map integration to find specific locations is critical to you as users typically want to find a parking location near to them. It will not just help users in finding parking spaces, but also will give assistance on navigating to the location.
Availability and booking management
Checking the availability of parking and managing booking comes with many advantages. It allows parking space owners to control when and when not to accept bookings. Next, it helps drivers to search for parking spaces based on the availability. Third, calendar synchronization will help you to avoid double-booking as all updates are made automatically in real-time.
Admin tools
To run a successful parking management system, it is important to know everything that happens on your platform. The number of users on your platform, their activities, transactions going on, validation of users, managing reviews, etc. Managing all the activities on your parking management marketplace needs powerful admin tools to monitor and control the activities. An admin panel with the right features and tools is important to moderate content, manage users, edit payments, and keep track of messages.
Delaying payments
Delaying payments until completion of the transaction is crucial for building trust in your Airbnb for car parking. It is important to make sure that the customers pay the price that was agreed and service providers deliver the service that they have promised. Holding payments allow your marketplace to charge the customers when they make a booking, but pay the parking space owners only after the successful delivery of services.
Review system
Parking your car at a stranger's place might not always feel secure. To strengthen the trust between users, it is important to implement a review system that rates service providers based on several factors to ensure the authenticity and service quality of providers. After a successful transaction, both the provider and customer must be able to review each other. This helps both users to feel confident that they are dealing with real people.
Conclusion
Every successful business starts with a clearly devised business plan. Your parking management software is no different. Success in the rental marketplace business comes from identifying profitable opportunities in the market. Hope this blog gave you valuable insights on devising a business plan to establish a profitable Airbnb for parking space. Do you have any tips to improve the profitability of parking space marketplaces? Share with us in the comment section below.
Also read: Three Cardinal Rules to Create A Successful Business Plan
About the Author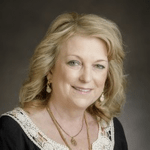 Shirley C. Stewart
Business Consultant & Marketing Head at RentCubo https://rentcubo.com/
Helping brands to build their web products that people love using.
Interested in growth hacking & startups.